Gavin Newsom Has 2 Potential Challengers for Governor as Recall Petition Nears 1.5M Names
California Governor Gavin Newsom has two potential challengers for governor, as a petition to recall him has gained at least 1.3 million signatures.
On Monday, conservative commentator Mike Cernovich announced that he would run against Newsom if a recall vote is successful in the state. Cernovich's announcement came during a livestream video posted on his Twitter account, where he said, "The question is why I would run for governor and the answer is pretty simple."
He added, "There's no chance in hell that I could win California, zero percent chance that I could ever win in California. Could I get 10 percent of the vote, though?"
"There's zero percent chance I can win the election, I have no delusion about that...but if I can get enough of a base of support, than I can force hair gel Hitler, which is what we call Newsom...to answer for his crimes, his war crimes, his human rights violations."
Cernovich continued, "His [coronavirus] lockdown, which, by the way, he didn't follow, are human rights violations."
Newsweek reached out to Cernovich for comment but did not receive a response in time for publication.
In addition to Cernovich, billionaire venture capitalist Chamath Palihapitiya has suggested that he plans to run against Newsom. Palihapitiya has yet to publicly announce his bid for California governor, but he has been critical of Newsom and has shown his support for the recall petition.
During a recent interview with CNBC's Halftime Report, he said, "First step is we need to recall Gavin Newsom."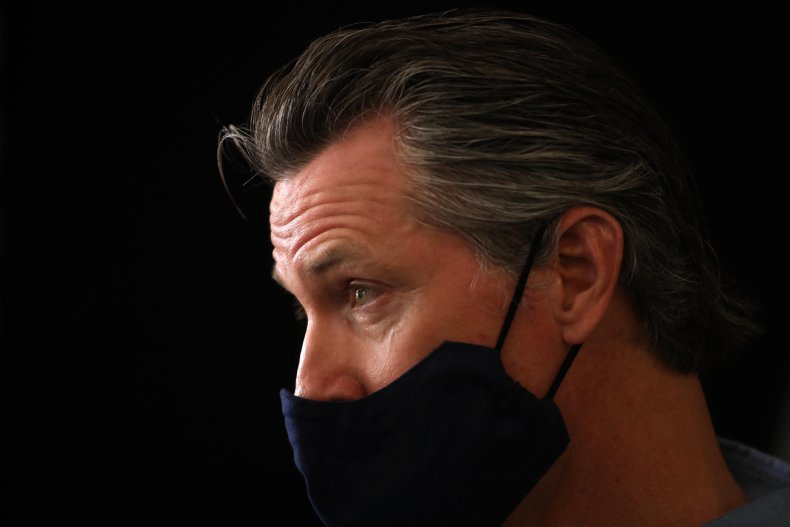 He continued, "This is a state that I think is just so absolutely incredible but right now is being run off the rails. To the extent that we could recall him [Newsom] and to the extent that my agenda, which I just tweeted out and explained, resonates with people...I think you would see a renaissance in California that would be glorious."
Palihapitiya recently tweeted a link to a "Chamath for California Governor" website.
The news of Newsom's potential challengers comes as the RecallGavin2020 petition is seeking more signatures. According to the petition's website, the group has about six weeks left for the petition to garner 197,000 more signatures "to force the controversial Governor into a Special Recall election."
California is one of 19 states that allow for citizens to recall elected officials. According to the California secretary of state's website, the petition needs at least 1,495,709 signatures, or 12 percent of the 12,464,235 votes cast in the last election for governor, by March 17 to place the measure on the ballot.
Speaking with Newsweek, Randy Economy, a senior adviser and spokesperson for the recall, said that the group wishes Cernovich "and any other candidate" well, while adding that by the time "we get done there will probably be as many as 300 to 500 candidates."
"Right now, our only focus is making sure we have enough signatures that are validated to allow this process to move forward and to be completed," Economy said. "It's the greatest political grass-roots movement, probably in American history, what you're seeing take place right now here in California."
He added that the petition "is sending a message here to not only would-be candidates who want to become governor but letting every politician in California and America know that they are not invincible and the only one they are reporting to, responsible to, are the people and to the voters."
Newsweek reached out to Newsom's office for comment but did not receive a response in time for publication.