Gavin Newsom Recall Bid Gets Serious With Hedge Fund, Consulting Firm Cash
A campaign aimed at recalling Democratic California Governor Gavin Newsom has gained momentum after receiving six figure donations from a consulting firm and a venture capital company.
The campaign for a recall election, called Rescue California, was organized by some constituents in the state who were unhappy with Newsom's handling of the coronavirus pandemic. Former GOP gubernatorial candidate John Cox, former House Speaker Newt Gingrich and former Arkansas Governor Mike Huckabee are among the conservative figures that have endorsed the effort. The California Republican Party has also publicly backed the campaign.
Prov 3:9, LLC, a consulting firm based in Irvine, donated $500,000 to the committee, according to a late contribution report. The campaign also drew a $100,000 contribution from Douglas Leone, a partner of venture capital firm Sequoia Capital. Leone and his wife, Patricia, had also made six figure donations to President Donald Trump and Republicans during the 2020 election cycle.
"We have our beliefs in terms of the direction the state needs to go, and we felt that this effort was worthy of our contribution," Thomas Liu, a Prov 3:9 manager, said of the donation, according to Politico.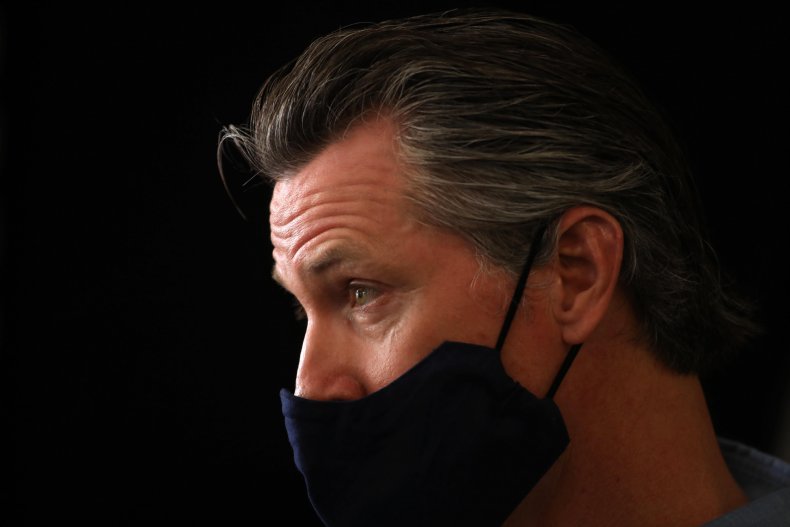 These two large donations, the first major donations to the campaign, have boosted the longshot effort to recall Newsom. In most cases, recall campaigns require millions of dollars to be taken seriously. However, the six figure donations could draw others potential donors to the effort.
In recent months, the Democratic governor has faced significant criticism for implementing COVID-19 restrictions on indoor dining and other businesses, and failing to adhere to his own rules. Newsom apologized last month for attending a top aide's birthday party at the expensive French Laundry restaurant with his wife and about a dozen guests. He said the party was larger than he anticipated when he arrived and called it "a bad mistake."
"I should have stood up and ... drove back to my house," the governor said on November 17.
As backlash mounted, Newsom announced a $500 million tax relief measure for businesses in the state late last month.
Newsom is currently serving his first term, with the next California gubernatorial election scheduled for 2022.
In November, a judge allowed the Rescue California campaign three more months to collect the 1.5 million signatures needed to bring a recall vote. With these efforts, organizers would usually have to gather nearly 2 million supporters for a vote as some are often found to be invalid. So far, proponents have reported around 800,000 signatures, according to Politico.
Newsweek reached out to Newsom's office for comment.