Gavin Newsom Recall Election Scheduled for Sept. 14 Shortly After Certification
A date was set for Democratic California Gov. Gavin Newsom's recall election on Thursday afternoon, shortly after the recall effort was formally certified.
California Lt. Gov. Eleni Kounalakis announced the election would take place on September 14. California Secretary of State Shirley Weber paved the way for the date to be announced by certifying the recall petition on the same day, with 1,719,900 out of 2,161,349 signatures submitted determined to be valid. Kounalakis and Weber are both Democrats.
"Although the window of time from which I could select a date was narrow, I believe we have chosen a fair and reasonable date for this election to take place," Kounalakis said in a statement. "It has always been my intention to choose an election date that gives election officials and the public ample time to ensure a smooth election with broad participation."
"Conducting this election on Sept. 14 fulfills my statutory requirements, and the time needed for officials to prepare and inform voters," she added.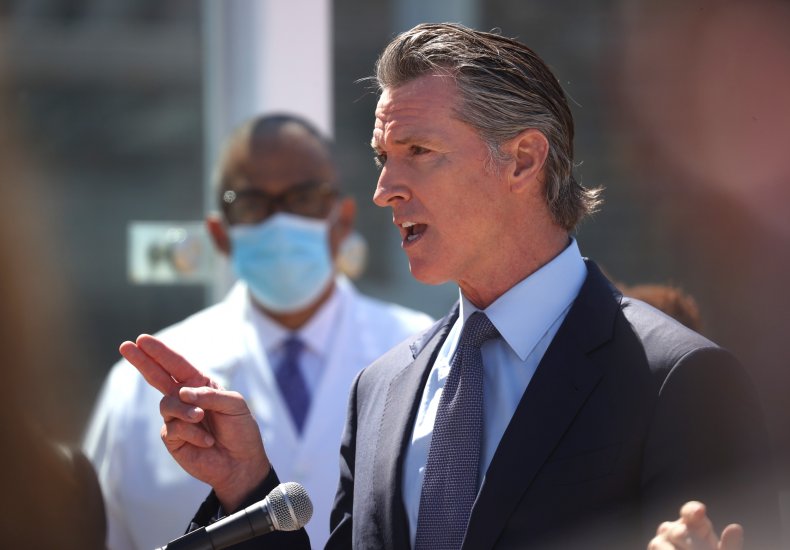 The election will be only the second recall election in California's history. The last one resulted in former Governor Gray Davis, a Democrat, being removed from office in 2003. Actor Arnold Schwarzenegger, a Republican, was elected as his replacement.
A GOP repeat of 2003 could be a tall order, with polls showing that voters in the heavily Democratic state currently favor Newsom remaining in office. Republicans have not won any statewide race in California since 2006.
Recall campaigners have described the effort as a "fight between good and evil," arguing that "Newsom's liberal socialist 'progressive' agenda has failed California on every level."
Newsom's campaign says that the effort "is powered by a partisan, Republican coalition of national Republicans, anti-vaxxers, QAnon conspiracy theorists, anti-immigrant activists and Trump supporters."
Democratic strategist Juan Rodriguez, who is leading the effort against Newsom's recall, told The Los Angeles Times that the recall was "a naked attempt by Trump Republicans to grab control in California." Rodriguez previously managed Newsom's successful 2018 campaign, as well as Senate and presidential campaigns for Vice President Kamala Harris.
Voters will be presented with two questions on the recall election ballot. The first will be a yes-or-no vote on whether to recall the governor. The second question, which will come into play only if a majority approves of the recall, will present voters with a choice of candidates. Any candidate that wins a plurality of votes would be elected governor. Newsom cannot be listed as a candidate.
Top Republican candidates include businessman John Cox, the runner-up in 2018, former San Diego Mayor Kevin Faulconer and former Olympian Caitlyn Jenner. No prominent Democrats have announced their candidacy, although potential candidates still have roughly two weeks declare their intentions.
Newsweek reached out to Newsom's office for comment.
.