Gavin Newsom Recall Organizers 'Very Excited' About Caitlyn Jenner's Campaign
The organizers of the campaign to recall California Governor Gavin Newsom, a Democrat, are "very excited" about former Olympic athlete and reality-TV star Caitlyn Jenner's decision to run as a Republican in an expected special election later this year.
Jenner, who had reportedly been considering a challenge to Newsom, formally announced her decision to run on Friday morning. "I'm in! California is worth fighting for," the prominent transgender celebrity tweeted. She shared a lengthier statement criticizing Newsom's response to the coronavirus pandemic and asserted that "taxes are too high" in the West Coast state.
In response to Jenner's announcement, Randy Economy, a senior adviser to the Newsom recall campaign, tweeted about the group's excitement.
"We are very excited to see this happen. There are a lot of great people coming forward to run for governor. The campaign to replace Gavin Newsom just entered a new phase," Economy wrote.
In an email to Newsweek, Economy reiterated the recall effort's enthusiasm for Jenner's decision.
"We are excited about Caitlyn entering the campaign for Governor. More than 2.1 million Californians have worked tirelessly during the past year to get the recall effort against Governor Gavin Newsom on the ballot," he wrote.
Local media reports in California have said that a final announcement about whether the recall effort will go through should be announced late next week. Election officials are still reviewing the petitions and signatures to confirm that the recall campaign garnered the required amount. If the recall effort goes through, the special election would likely take place in November.
Jenner's decision to run comes as Republican lawmakers across the country are pushing through or pushing for a slate of anti-transgender legislation. The bills have largely targeted trans minors. Earlier this month, Arkansas became the first state in the U.S. to ban doctors from providing gender-affirming treatment to transgender minors.
Jenner has signaled that she plans to run as a socially liberal but fiscally conservative Republican.
"California has been my home for nearly 50 years. I came here because I knew that anyone, regardless of their background or station in life, could turn their dreams into reality," she said in her Friday statement announcing her campaign. Jenner described herself as a "compassionate disrupter."
The celebrity has solicited the help of Brad Parscale, a personal friend who previously served as former President Donald Trump's campaign manager. Parscale and Trump had a falling out before the 2020 election, and he was replaced last July as the former president's standing in the polls dropped dramatically.
Jenner expressed support for Trump until 2018, when he rolled back federal guidelines that allowed transgender students to use the bathrooms they chose. Following that decision, Jenner wrote an opinion article for The Washington Post titled "I thought Trump would help trans people. I was wrong."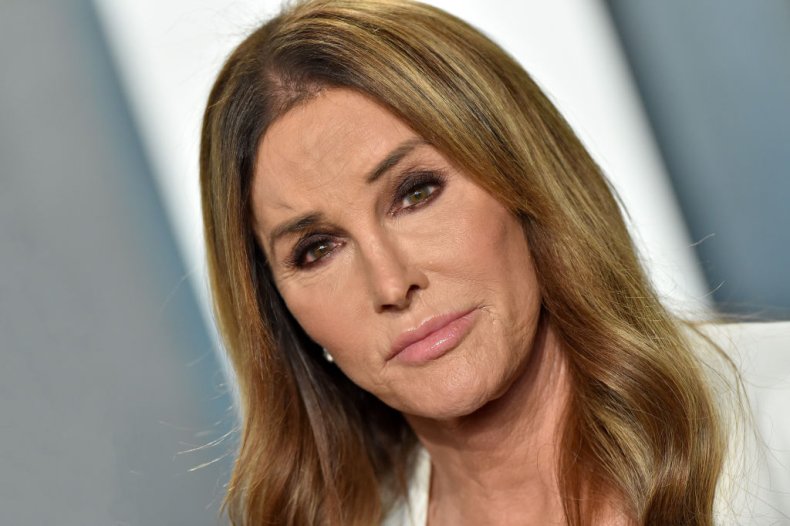 The former Olympic athlete won gold back in 1976 for the Olympics' decathlon event. She married Kris Jenner, the mother of celebrity and reality-TV star Kim Kardashian, in 1991. She went on to appear on the Kardashians' reality-TV program. Kris and Caitlyn Jenner divorced in 2015, and Caitlyn came out as transgender less than a month later in April 2015.
Newsom currently appears well positioned to fend off challengers, particularly considering the strongly Democratic lean of California voters. Polling by the Public Policy Institute of California in late March showed that 56 percent of Californians said they'd support Newsom in the recall, while just 40 percent said they'd back a challenger.