Gavin Newsom Says Corporate Donations to His Wife's Nonprofit Caused No Conflict of Interest
California Governor Gavin Newsom said Friday there is no conflict of interest created by his wife's nonprofit accepting donations from corporations that lobby him as governor.
"There's no correlation, period, full stop. Absolutely none," Newsom told reporters. "In fact, the work she does is inspiring."
Newsom made these comments after The Sacramento Bee reported that The Representation Project, a non-profit founded by Newsom's wife, Jennifer Siebel Newsom, has received at least $800,000 in political donations from companies that have lobbied or done business with the state government in recent years. Newsom is currently facing a recall effort.
"The Governor is proud of the First Partner's longstanding leadership on gender equity, as well as her continued advocacy on behalf of California women and their families," Erin Mellon, a spokesperson for Gov. Newsom said in an email to Newsweek. "His decisions, always grounded in sound policy and good governance, are made in the best interest of the State of California."
The list of companies that have donated to both the Newsom nonprofit organization and the Newsom political activities includes PG&E, Kaiser Permanente, AT&T, Comcast and others. But the nonprofit isn't required to disclose all of its donors.
The Representation Project focuses on gender equality and women and girls in film and media. The non-profit has been involved with funding three documentary films about these topics made by her production company, Girls Club Entertainment.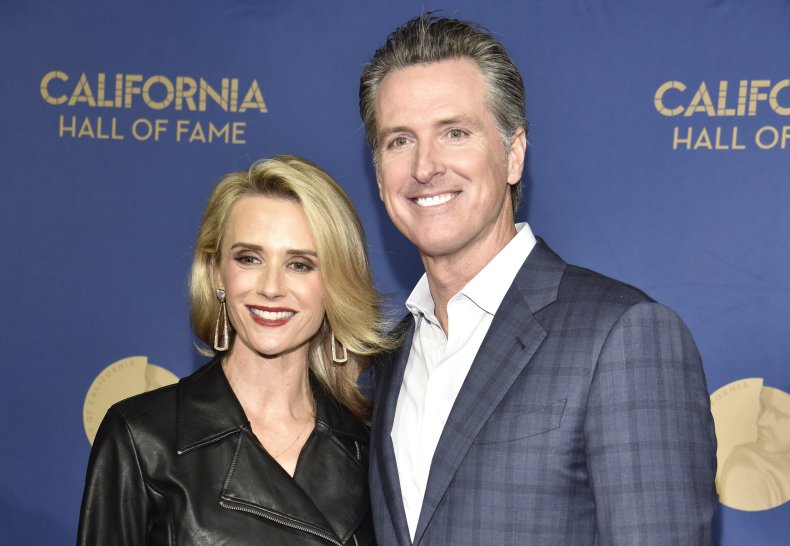 "I hope she continues to do that for decades to come, and I don't want my professional work to get in the way of her extraordinary contribution," Newsom said.
Mrs. Newsom founded the nonprofit in 2011, years before her husband ran for governor. She left her position as chief executive officer in 2019 when Newsom became governor and she now serves as the chief creative officer. She drew a $150,000 salary from The Representation Project and a $50,000 salary from Girls Club Entertainment in 2019, which is the most recently released year of her tax returns.
Newsom became lieutenant governor in 2011, announced his gubernatorial run in 2015, was elected in 2018 and took office in 2019. Donations to the nonprofit went up almost by almost 30 percent in the year Newsom announced his plans to run for governor. But Caroline Heldman, The Representation Project's executive director, said Siebel Newsom has not been overseeing the organization's fundraising since 2015, according to the Associated Press.
The companies have denied a connection between their donations to The Representation Project and their dealings with Governor Newsom and the state.
The Sacramento Bee noted that California has no state laws about donations to charities run by the family of public officials.
"I am incredibly proud of my wife," Newsom said. "She has been running a nonprofit for well over a decade, well before my time here in Sacramento. And I am really proud of the work in particular around gender equality, woman and girls."
He said that his wife "adheres, certainly going further in terms of disclosures, we certainly expect nothing less. I expect nothing less."
Update (6/04/2021, 11:25 p.m.): This article has been updated to include a statement from a spokesperson for Gov. Newsom.