California Governor Gavin Newsom is urging residents to cut their water consumption by 15 percent as the state expands its drought emergency.
On Thursday, the governor added nine more counties to the list under the emergency declaration he first issued two months ago, making the drought official in 50 of California's 58 counties.
San Luis Obispo, Inyo, Marin, Mono, Monterey, San Mateo, Santa Barbara, Santa Clara and Santa Cruz were added to the list this week.
The 50 affected counties account for 42 percent of California's population.
Rather than imposing mandatory cutbacks, Newsom is calling on Californians to take individual steps to help save water, including taking shorter showers, reducing outdoor watering and using dishwashers and laundry machines less often.
"Given how low the reservoirs are going to be at the start of next year, the governor wanted to issue the voluntary call in the event that next year is also dry," Karla Nemeth, director of the California Department of Water Resources, said at Thursday a press conference. "The voluntary conservation is as much about planning for a dry next year as anything."
Extending the emergency order will allow the state to take its own steps to cut back water usage, including suspending some environmental regulations. For example, the State Water Resources will be able to cut off water rights of farmers in the affected counties, who pull water from rivers and streams.
Large counties like Los Angeles, San Fransisco and San Diego have been left off the emergency proclamation, but Newsom is still calling on residents in heavily populated areas to cut back on their water usage because much of their supply comes from drought-stricken areas.
Some of the state's most important reservoirs have already dwindled down to 30 percent capacity and state officials warn that they could continue to deplete to the point that hydroelectric plants might have to be shut down later in the year.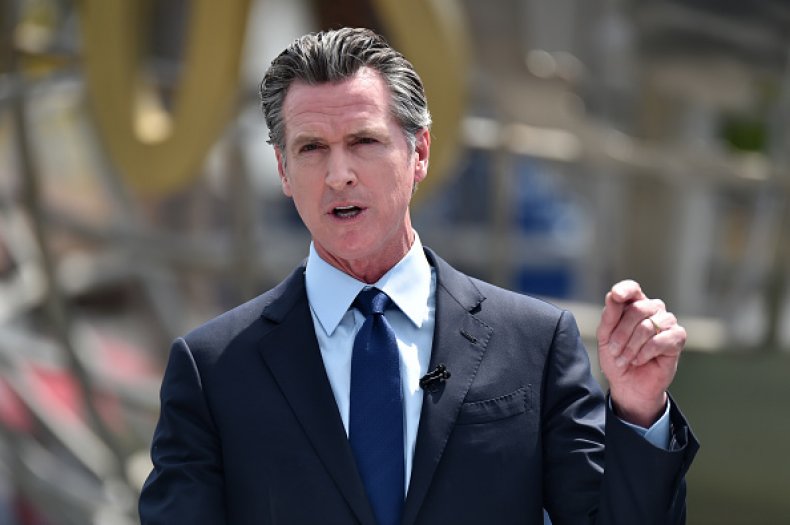 The U.S.' west coast has been overcome by extreme heatwaves in recent weeks and has California firefighters prepared for another intense wildfire season.
So far, the number of wildfires and land burned in the state this year greatly exceeds the totals for the same period last year. As of July 4, there have been nearly 4,600 fires that scorched 114.8 square miles this year.
The last time California was gripped by a dry spell was in 2015 when Newsom's predecessor Jerry Brown was forced to mandate cutbacks after voluntary reductions weren't enough to combat emptying reservoirs. Brown instituted a 25 percent mandatory cutback during the last drought.
While Newsom has stopped short of mandating reduced usage, he has warned that he may be forced to impose mandatory restrictions if California goes through another dry winter.