Gawker Apologizes for Potential Conflict of Interest in Post Chronicling 'Times' Conflict of Interest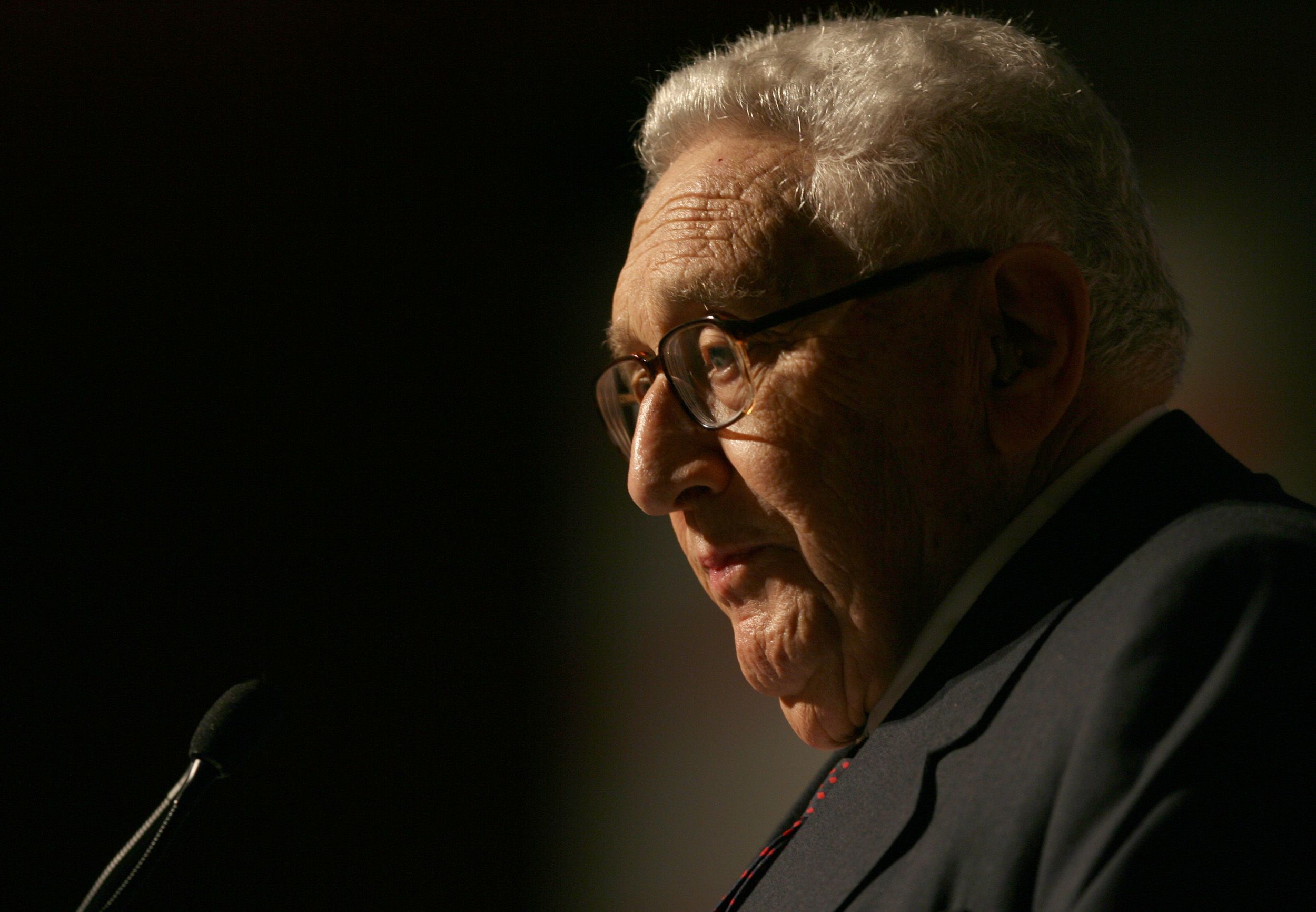 Updated | In a very old-style Gawker post, historian Greg Grandin pointed out a curious conflict of interest in this weekend's New York Times Book Review.
The book Kissinger: Volume I. 1923–1968: The Ideal­ist, the first volume of Niall Ferguson's massive biography of Henry Kissinger, has been reviewed by historian Andrew Roberts, a man who is friendly not only with Kissinger but also with Ferguson, the author of the book he is reviewing.
Oh, but there's more: Kissinger initially asked Roberts to write the book about the Nixon-era secretary of state. Here's Grandin:
Roberts brings an unusual level of familiarity to the subject: It was Roberts whom Kissinger first asked, before turning to Ferguson, to write his authorized biography. In other words, the New York Times is having Kissinger's preferred authorized biographer review Kissinger's authorized biography.
Not shockingly, the review is pretty glowing. "If the second volume of Kissinger is anywhere near as comprehensive, well written and riveting as the first," Roberts gushed, "this will be [Ferguson's] masterpiece."
Seems like a pretty textbook conflict of interest, and the sort of Times-ian faux pas Gawker was invented to chronicle. (A paper spokesperson stood by the review and told Gawker that it "asked Andrew Roberts and [was] satisfied with his assurances that no conflicts of interest existed that would sway his review one way or the other.")
But there's another, stranger layer: Grandin, author of the Gawker post, has a new Kissinger biography of his own, Kissinger's Shadow. (So many Kissinger biographies, so little time!) He mentioned as much at the end of his post. This book is a more critical look at the statesman, obviously not authorized by the man itself.
What Grandin did not mention is that his own book was reviewed in the same edition of The New York Times Book Review that carries the Roberts review in question. It's a complimentary but slightly less positive assessment: Mark Atwood Lawrence praised Grandin's "fresh argument" and "engaging passion" in attacking Kissinger's legacy, but quibbled with certain aspects of the analysis. For instance: "Grandin's description of Kissinger's worldview is debatable at best."
The review, published online Thursday, does not use the word masterpiece.
Likely, Grandin had not read this review when he wrote the Gawker post. Still, Gawker didn't know of the timing of the review and has now apologized for not disclosing a potential conflict of interest in a post chiding the Times for not disclosing a potential conflict of interest. From a Gawker "note to our readers":
In the process of assigning this post, we were informed that its author, historian Greg Grandin, was having his own Kissinger biography reviewed by the New York Times Book Review. While we were not informed of the date that the review would be appearing, it turns out to be in the same edition of the New York Times Book Review in which Roberts' essay appears. In its review, the Times described Grandin's work as a "fresh argument that, although more provocative than convincing, amounts to one of the most innovative attacks on Kissinger's record and legacy." This was relevant information that should have been included in the post, especially in a discussion of the ethics around writers' conflicts of interest. We should have inquired with Grandin as to the timing of the review of his book and reported that fact in the post, and we apologize for failing to do so.
Does this nondisclosure constitute a conflict of interest? Grandin says there is not one. In an email, the author says he has no regrets.
"I made it clear in the post that I had my own Kissinger book just out," Grandin says. "[I] didn't mention the review because it's not relevant and there is no conflict of interest. I'm happy with the review of my book. It was judicious, fair and balanced. No complaints! The only interest that might be impinged on is mine, as I've reviewed often for the Times, and I hope this criticism of its pick of reviewers of Kissinger's biography doesn't jeopardize that relationship."
We're on the hunt for a third Kissinger biographer to review Kissinger biographer Grandin's review of would-be Kissinger biographer Andrew Roberts's review of Niall Ferguson's Kissinger biography. Get at us, Kissinger biographers.
Update: The New York Times' Public Editor, Margaret Sullivan, has tackled the question of the Times' book review in a blog post that acknowledges that the assignment was "less than ideal." Sullivan quotes the review's editor, who says that Roberts disclosed no conflict to the paper, which "cannot realistically open full-fledged investigations into their reviewers' backgrounds." Sullivan adds, "Times readers must be able to believe that a review is an impartial assessment of a book's merits. That assessment shouldn't be influenced (or appear to be influenced) by deference to a fellow Times employee or by a significant relationship or circumstance—especially one that goes undisclosed to readers."
Update: Tom Scocca, the executive features editor at Gawker Media, writes in an email to Newsweek: "The fact that Grandin's book was reviewed in the same issue of the Times Book Review doesn't substantively change the circumstances surrounding the Times' decision to have Andrew Roberts review Niall Ferguson's book, and we're happy that he helped bring the unusual arrangement to light. But especially when we're criticizing other people's conflicts of interest, we need to make sure that we've disclosed everything that could be interpreted as a conflict of interest on our end. This isn't Grandin's fault in any way. It's all on us. Working a disclosure of the publication situation into the original post would have made it a stronger and better item, and we wish we'd been attentive enough to include it."