Gawker Owner Nick Denton Writes Open Letter to Peter Thiel Challenging Him to Public Debate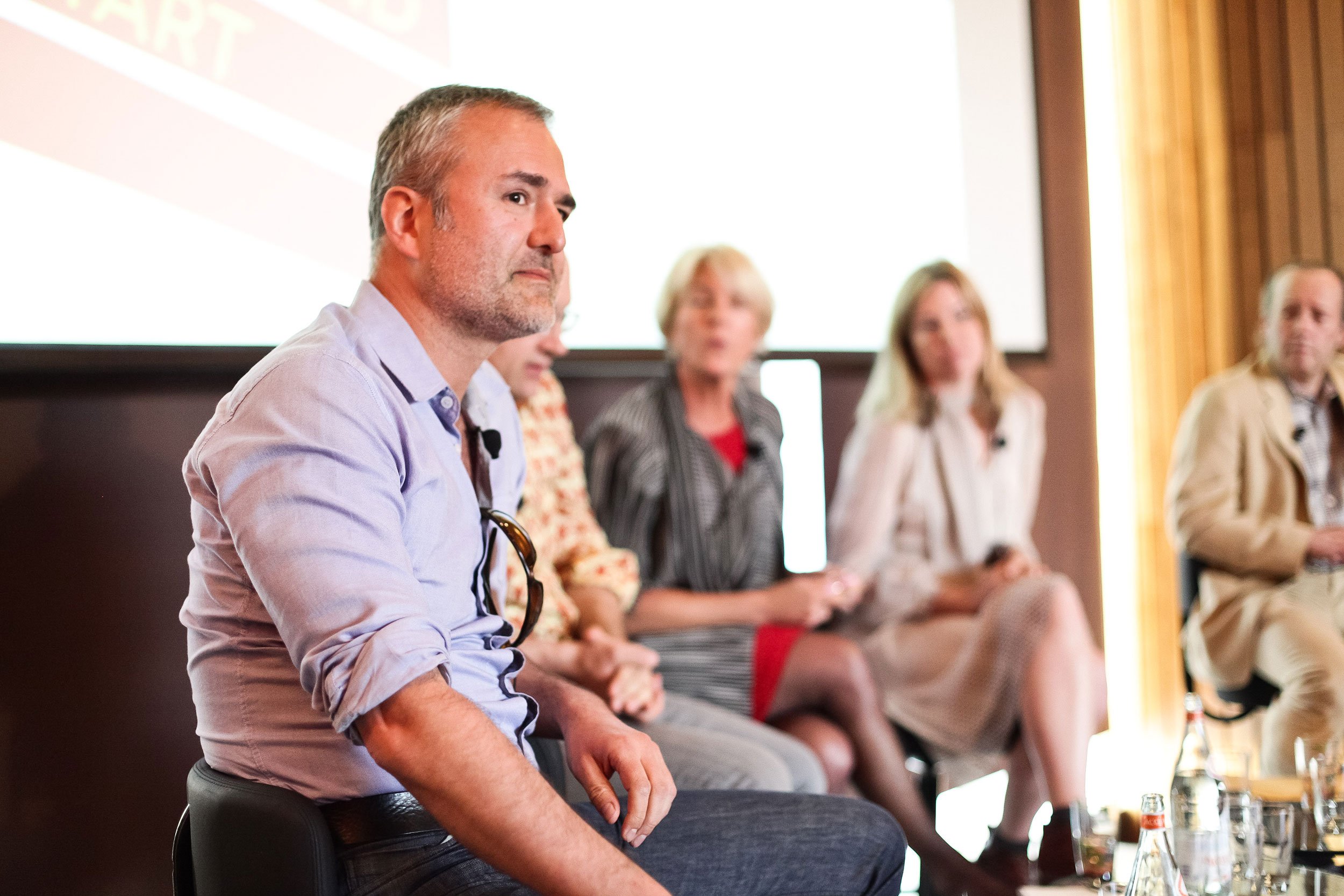 Gawker owner Nick Denton wrote an open letter to Silicon Valley billionaire Peter Thiel on Thursday afternoon challenging him to a public debate after Thiel admitted to being the anonymous financier bankrolling Hulk Hogan's lawsuit against Gawker.
Denton called Thiel a "thin-skinned billionaire" and said he was "redefining [him]self as a comic-book villain" for secretly backing lawsuits against the New York City–based gossip website for almost a decade. He then asked Thiel to join him in a live debate in front of a live audience or a written one on the online platform Medium.
"The best regulation for speech, in a free society, is more speech," Denton writes. "We can hold the discussion in person with a moderator of your choosing, in front of an audience, under the auspices of the Committee to Protect Journalists, or in a written discussion on some neutral platform such as Medium. Just tell me where and when."
On Wednesday, Thiel revealed to The New York Times that he gave the former wrestling superstar Hogan about $10 million in funds to fight Gawker in the courts. He believed that the fight against Gawker was "one of my greater philanthropic things that I've done." Thiel was named as the financier behind a string of lawsuits. The existence of a financier was mere speculation by Denton until Thiel was revealed by Forbes on Tuesday.
Thiel, who co-founded PayPal and is a Facebook board member, says a 2007 article by Valleywag, Gawker's now-defunct Silicon Valley gossip vertical, outing him as gay and a number of articles attacking his friends were the reasons for his secret war against Gawker. Thiel has also significantly donated to the Committee to Protect Journalists, which Denton mentioned in his debate invitation.