Pride 2019: 9 LGBT Exhibits to See in New York City Right Now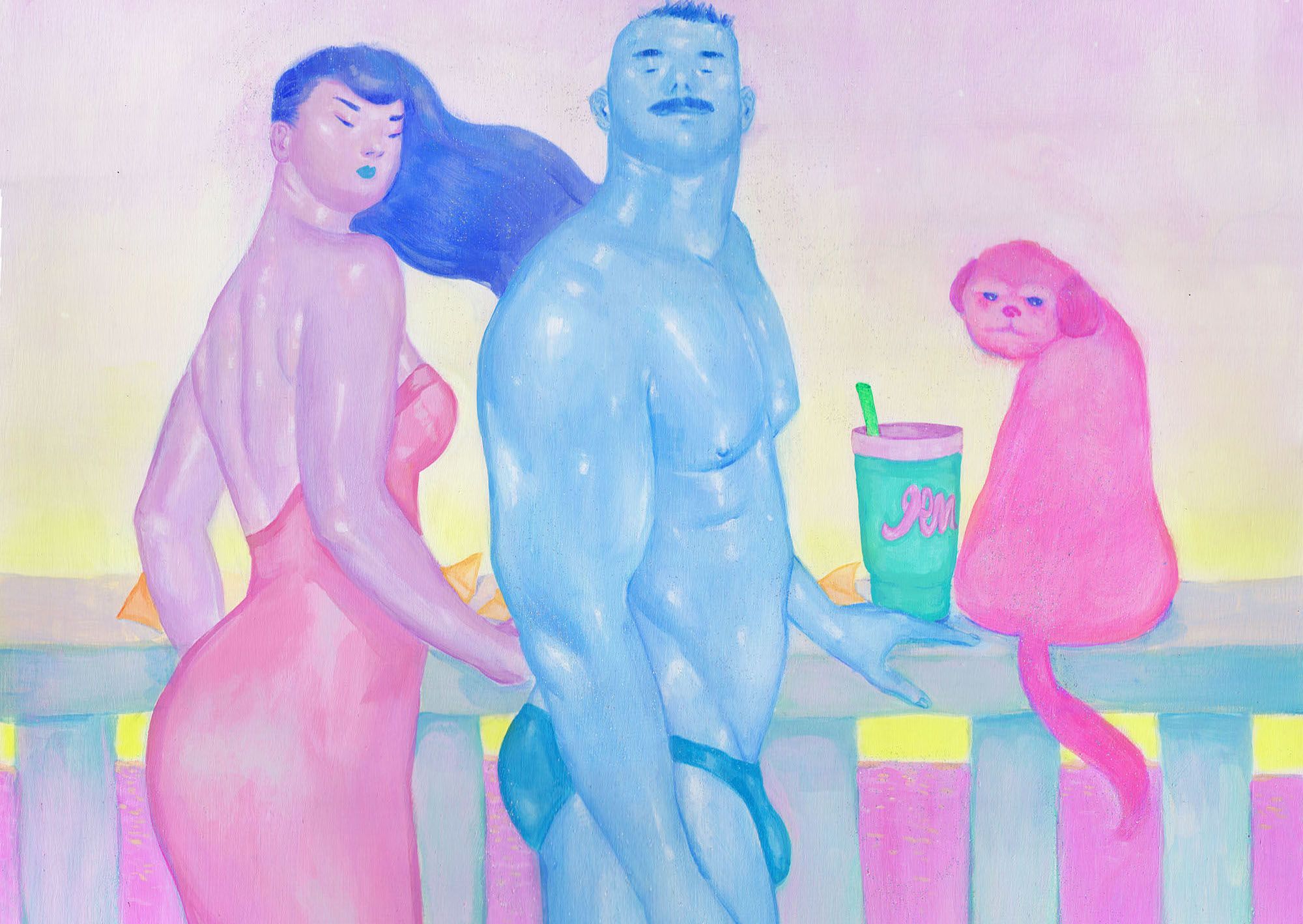 On June 28, 1969, the Stonewall Inn in New York's West Village was the site of a massive protest that sparked the modern LGBT rights movement. As we approach Stonewall's 50th anniversary, New York is playing host to a variety of exhibitions that explore the past, present and future of the queer community through art, history and culture.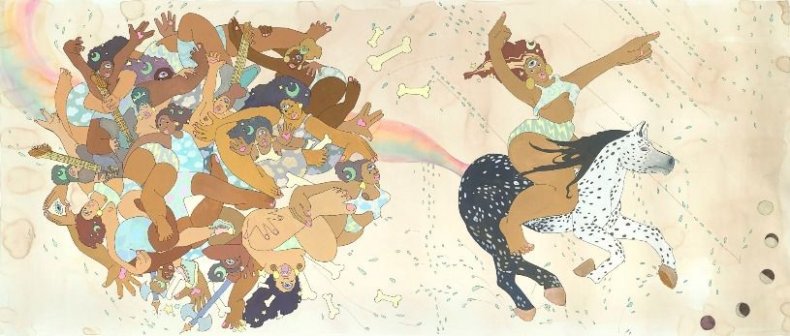 Through December 8, 2019
For its big Pride show, the Brooklyn Museum is mounting "Nobody Promised You Tomorrow: Art 50 Years After Stonewall," an exploration of the riots' legacy today, as seen through the work of 22 LGBTQ+ artists born since 1969.
Through sections devoted to "Revolt," Heritage," "Desire" and "Care," John Edmonds, Juliana Huxtable, Park McArthur, Tuesday Smillie, Amaryllis DeJesus Moleski and others "grapple with the unique conditions of our political time, and question how moments become monuments," according to the museum. (The show's title is a reference to a rallying cry from trans activist Marsha P. Johnson.)
Newly commissioned works include LJ Roberts' large sculpture Storme at Stonewall and Salacia, a film by Tourmaline about a black transgender woman living in 19th-century New York.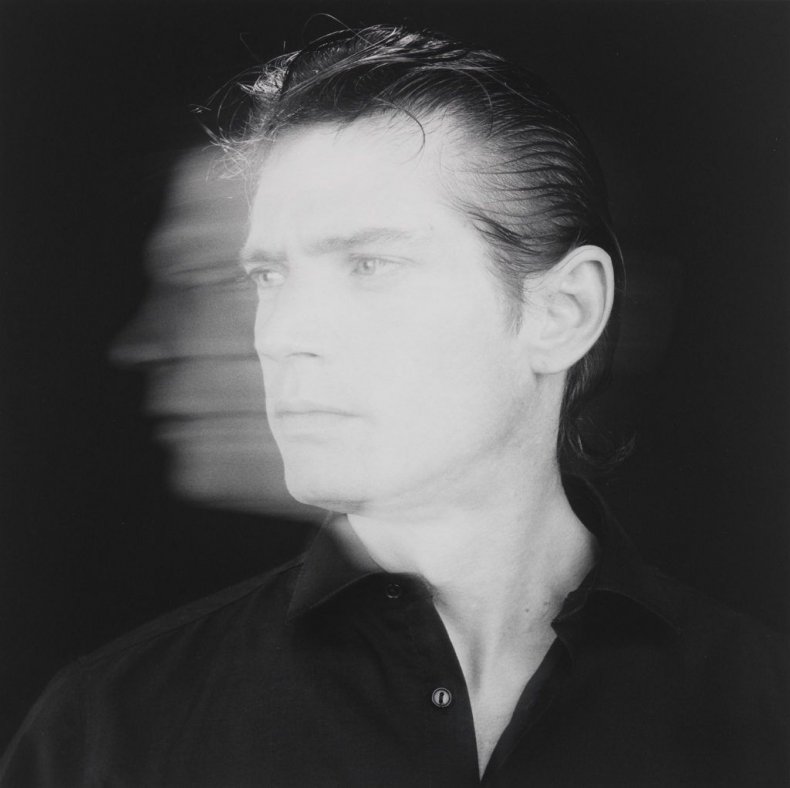 Part I: January 25–July 10, 2019; Part II: July 24, 2019–January 5, 2020
It wasn't until Robert Mapplethorpe was given a Polaroid camera by Met Museum curator John McKendry in 1971 that he began exploring photography in earnest. Drawn from the Guggenheim's extensive Mapplethorpe holdings, "Implicit Tensions" explores his impact on the medium with provocative and iconic works that have defined his career, from erotically charged nudes to celebrity portraits to haunting self-portraits.
The exhibition's second phase, which launches July 24, addresses Mapplethorpe's legacy, with a selection of his photographs alongside works by contemporary artists like Rotimi Fani-Kayode, Lyle Ashton Harris, Glenn Ligon, Zanele Muholi, Catherine Opie, and Paul Mpagi Sepuya.
"Art After Stonewall, 1969-1989," Leslie Lohman Museum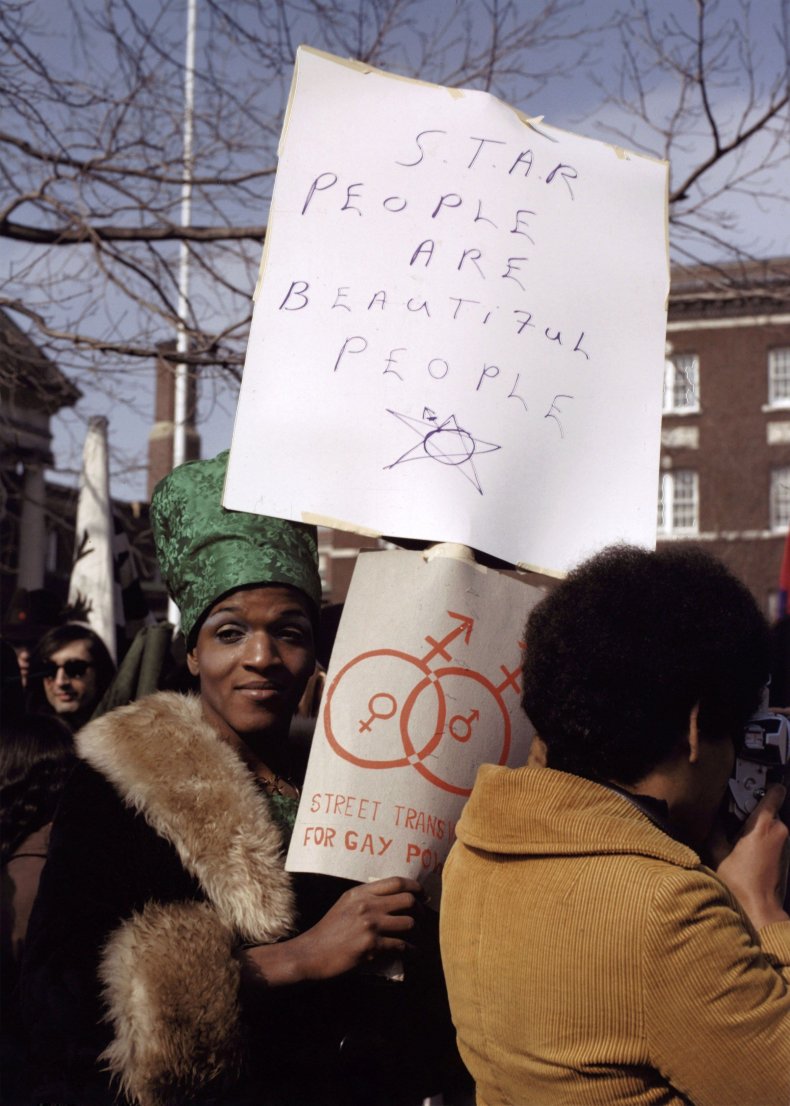 Through July 21
Leslie-Lohman is the nation's first museum dedicated to queer art, so its fitting that it's the home to the first major exhibition to explore how the LGBT rights movement impacted the art world.
Featuring more than 150 work (including pieces on view at NYU's Grey Art Gallery) "Art after Stonewall" includes works by Robert Mapplethorpe, Catherine Opie, Andy Warhol, David Hockney, and others, arranged into themes—Coming Out, Sexual Outlaws, The Uses of the Erotic, Gender and Body, Things are Queer, AIDS and Activism, and We're Here.
"Lincoln Kirstein's Modern," MoMA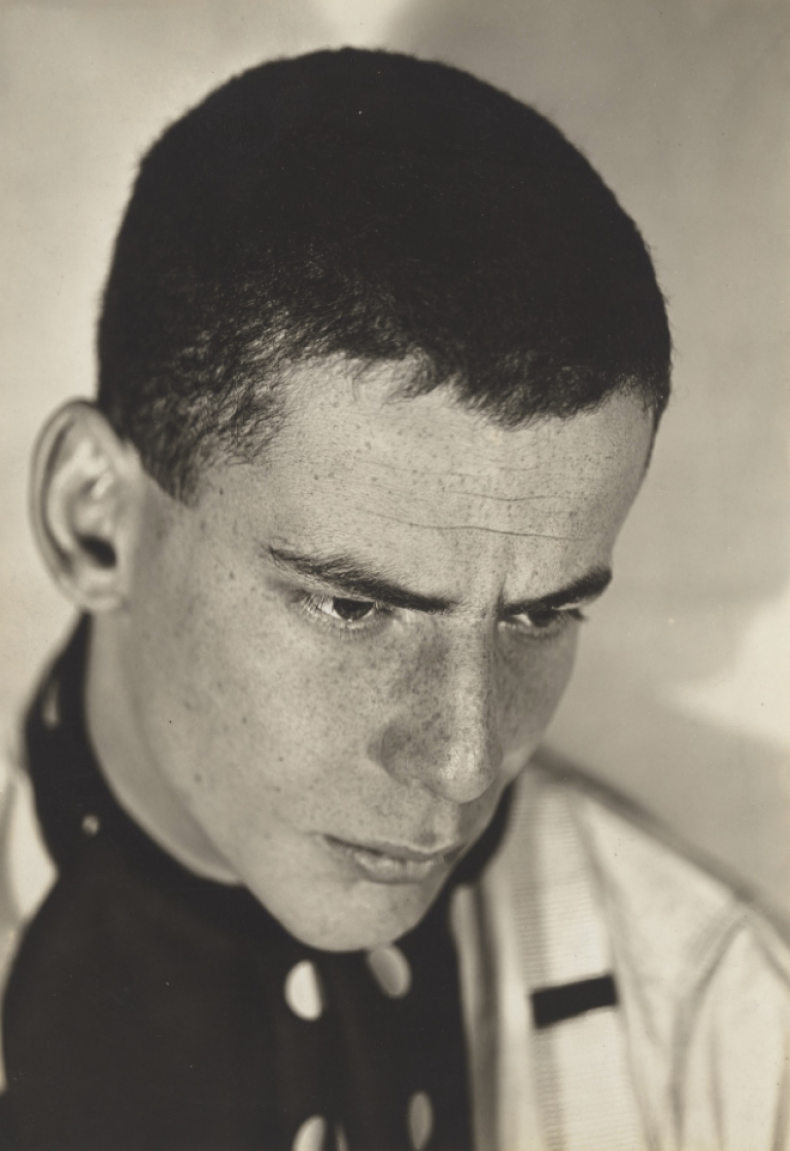 Through June 15
Though he's not as well-known as many of his contemporaries, Lincoln Kirstein helped define American cultural life in the 1930s and '40s. Best known for cofounding the New York City Ballet, Kirstein (1909-1996) was also a writer, critic, curator and tastemaker at the epicenter of a network of queer artists, intimates and collaborators.
He was also a crucial influence in MoMA's early history, as this show reveals through nearly 300 rarely seen works—includes set and costume designs by Paul Cadmus and Jared French, photographs by Walker Evans and George Platt Lynes, realist and magic-realist paintings by Honoré Sharrer and Pavel Tchelitchew, sculpture by Elie Nadelman and Gaston Lachaise, and Latin American art Kirstein acquired for the Museum by artists such as Antonio Berni and Raquel Forner.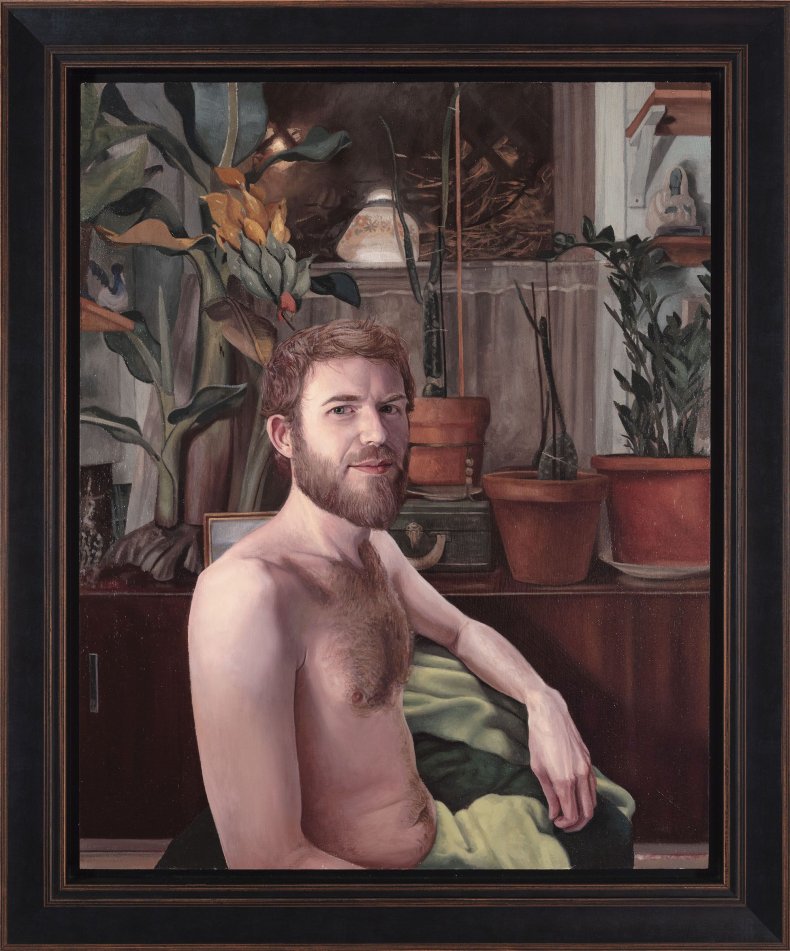 May 1-5, 2019
107 Grand Street
Most of the shows here reflect on the past, but this traveling fair is squarely centered on where art is at today, with more than 1,500 works by 80+ LGBT and ally artists for sale in Soho. James Miille and Alex Mitow, the couple organizing Superfine!, the goal is to make art accessible and affordable. (A majority of pieces in the fair are under $1,000.)
Keep an eye out for Call Me By Your Preferred Pronoun, a commissioned project from Brooklyn artist Adam Chuck, which reimagines Oliver and Elio, the camera-ready couple from last year's gay romance, as different queer pairings.
Making its Superfine! debut is Provincetown's On Center Gallery, with cutting-edge works by LGBT artists including Andrew Moncrief and Thom Jackson.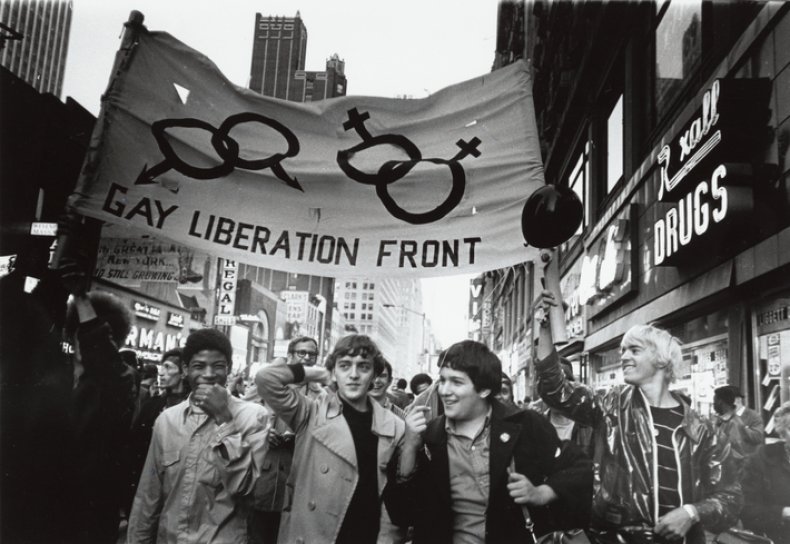 Through July 13, 2019
NYPL Stephen A. Schwarzman Building
Pulling from the library's extensive LGBTQ archives, this exhibition of images, newsletters, party fliers and other ephemera from the Stonewall era is anchored by the works of photojournalists Kay Lahusen and Diana Davies. Docent tours, lectures, performances and screenings are scheduled throughout the month: On June 27, Emily Bass discusses Scenes from the Plague Wars, her new history of America's war on AIDS in Africa.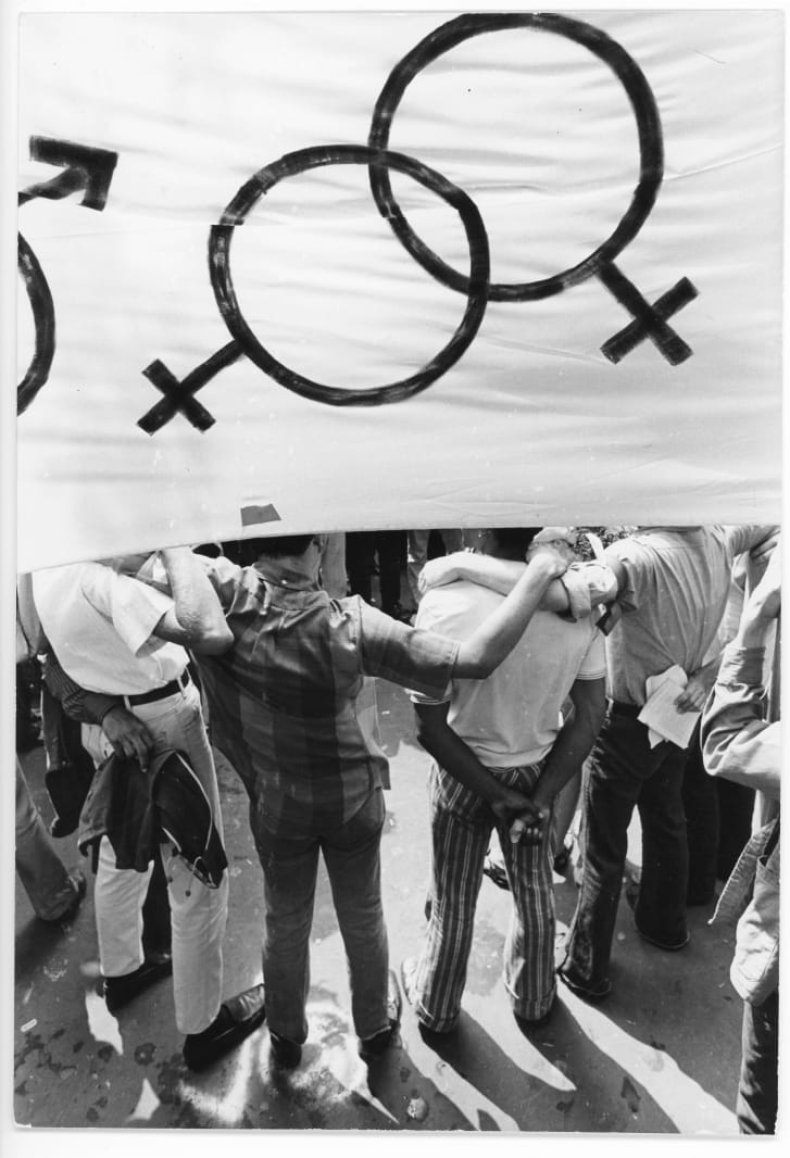 Through December 31, 2019
Village Voice photographer Fred W. McDarrah was on Christopher Street the night police raided the Stonewall Inn. His chronicle of the riots—as well as the organizers, protests and marches of the early gay-rights movement—are on view.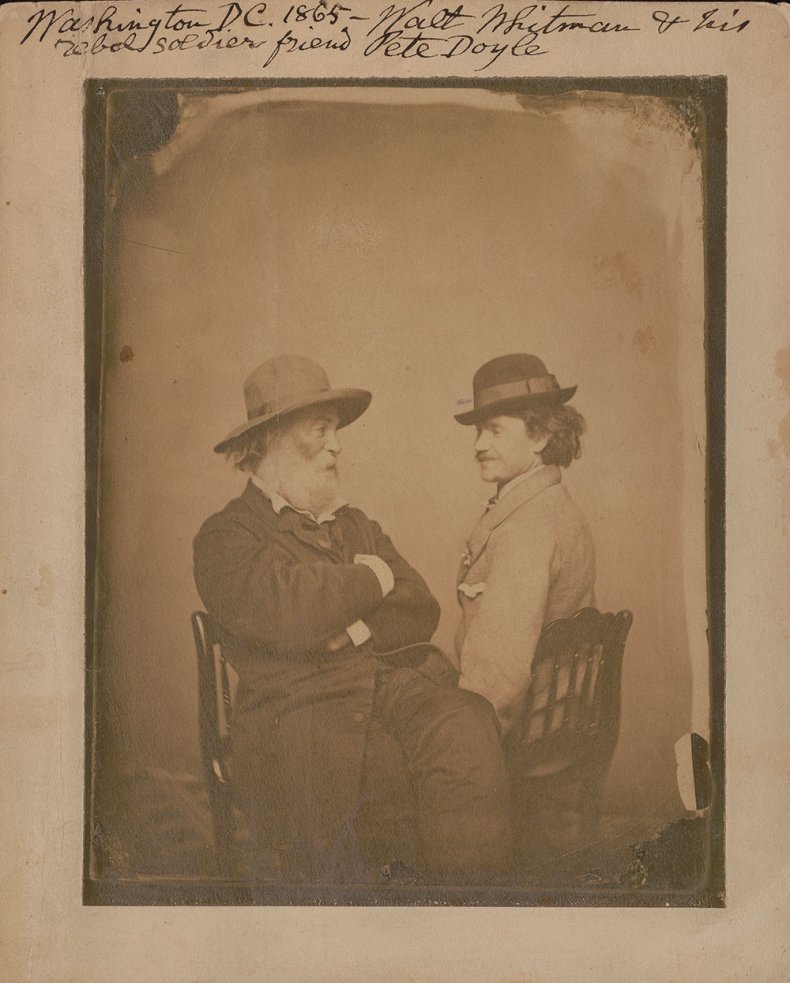 Through September 15, 2019
Taking its name from a description Whitman gave himself in a 1859 journal entry, this exhibit celebrating the gay scribe's 200th birthday by exploring his gift for self-invention and his evolution into perhaps the greatest poet of the American experiment.
"Bard of Democracy" also explores Whitman's influence on 20th century literature and queer writers like Oscar Wilde, Hart Crane, Federico García Lorca and Allen Ginsberg.
Through September 22, 2019
As part of the citywide Stonewall 50 celebration, the Society is highlighting the role of queer nightlife in shaping and reflecting LGBT identity, activism and expression. Photos, club fliers and more from the 1950s to the dawn of the 21st century.
A sister exhibit, "By the Force of Our Presence" highlights photos, zines, manuscripts and more from the Lesbian Herstory Archives, a grassroots organization established in 1974. And "Say It Loud, Out and Proud: Fifty Years of Pride," chronicles a half-century of Pride marches and other key moments from LGBT history.