Gay and Bisexual Men in Israel Can Now Donate Blood Without Delay, But Not in the U.S.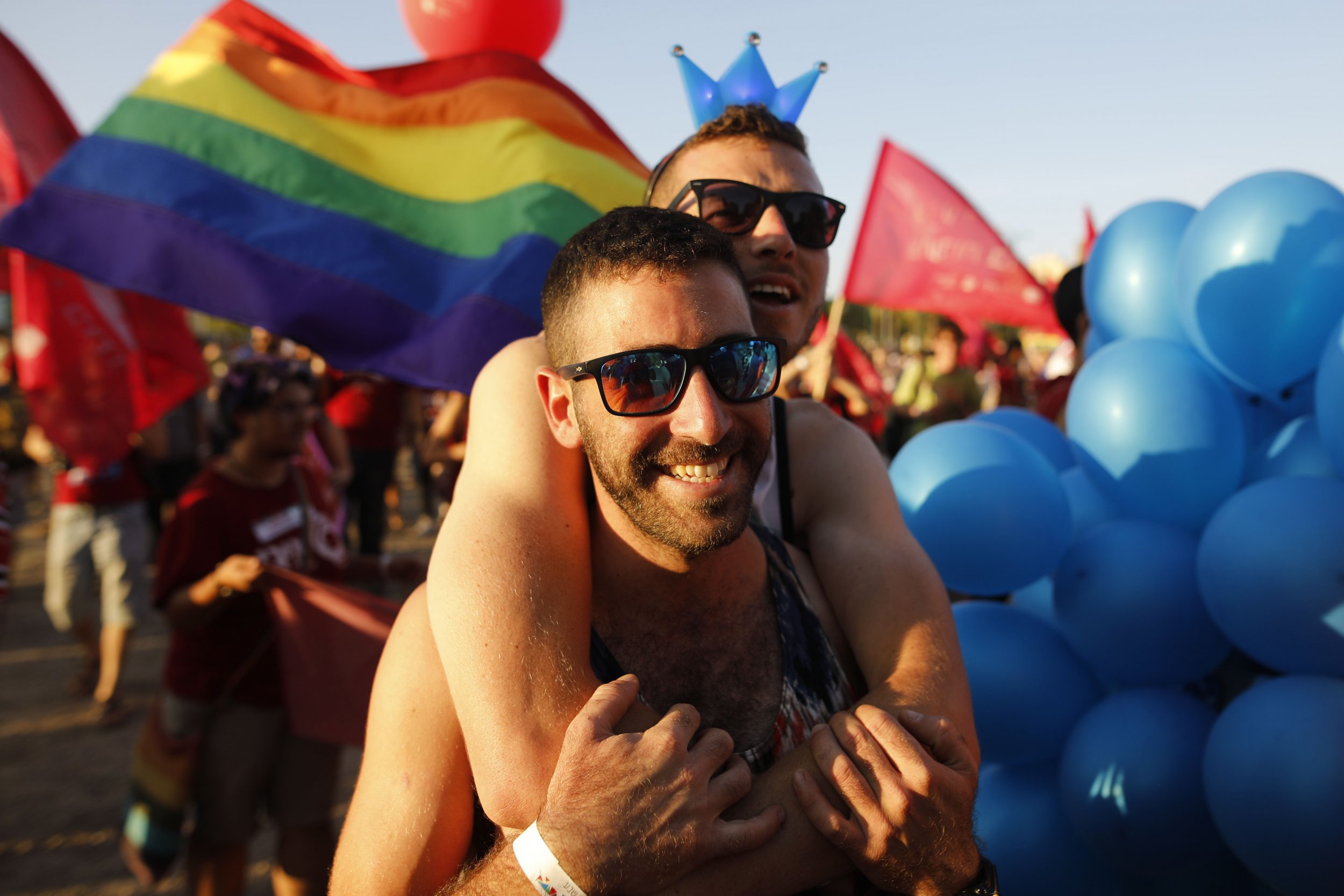 Israel announced Monday that it would be lifting a ban on gay and bisexual male blood donors, a change that has not been made in the United States.
Israel's national emergency service Magen David Adom devised a "double testing" system that allows blood banks to screen donations twice, allowing gay and bisexual men to make immediate donations, according to the The Times of Israel. Prior to the Wednesday announcement, Israel shared the same policy seen in the United States, in which gay and bisexual men can only donate blood after a 12-month period of no sexual contact with another man.
Israel's Ministry of Health is allowing the new system on a two-year trial basis. The blood will be tested a second time after a four-month interim period when it will be frozen, according to the Times. In December of last year, the U.K. also adopted the waiting period in effect in the U.S., but LGBT activists said that the required year of abstinence still acts as a ban.
"These new rules are a welcome and significant step forward. We remain concerned, however, that for too many low risk gay and bisexual men these new rules are, in effect, a continued ban," said Development Manager Scott Cuthbertson of Scottish LGBTQ advocacy group Equality Network in December, according to NBC News.
The U.S. Food and Drug Administration introduced the 12-month delay for men who have had sex with other men (MSM) in 2015, revising a 1983 policy that had placed a lifetime ban on gay donors as a reactionary measure to the HIV/AIDS crisis.
After the June 2016 mass shooting at the LGBT Pulse nightclub in Orlando, Florida, the LGBT community called for a revision of the 12-month waiting period. Gay and bisexual men were barred after the incident from making donations to loved ones in need of blood. The FDA announced that it would revise its recomendations after the shooting.
"The tragedy at Pulse nightclub in Orlando highlighted the discrimination gay and bisexual men face when attempting to donate blood to those in need," said Representative Mike Quigley (D-IL) after the massacre, adding that he was encouraged by the FDA announcement in July, 2016.
Last year, medical researchers from Greece and the U.K. deemed bans on gay and bisexual blood donors "outdated," saying that blood banks now have the advanced technology to test blood with 100 percent sensitivity and specificity.
"Current HIV testing technologies reduce the risk of HIV-contaminated blood infection to 1 per 8-to-12 million donations," researchers said in a paper published in June by the National Center for Biotechnology Information.
The FDA has not released any new recommendations since its statement after the Orlando shooting, and Trump administration has not addressed the waiting period for gay blood donors in the United States. In December, President Donald Trump fired the remaining member of the Presidential Advisory Council on HIV/AIDS (PACHA), following the resignation of six members in June 2017.