Gay Couple Forced Out of Lyft Ride After Driver Saw Them Kissing: Report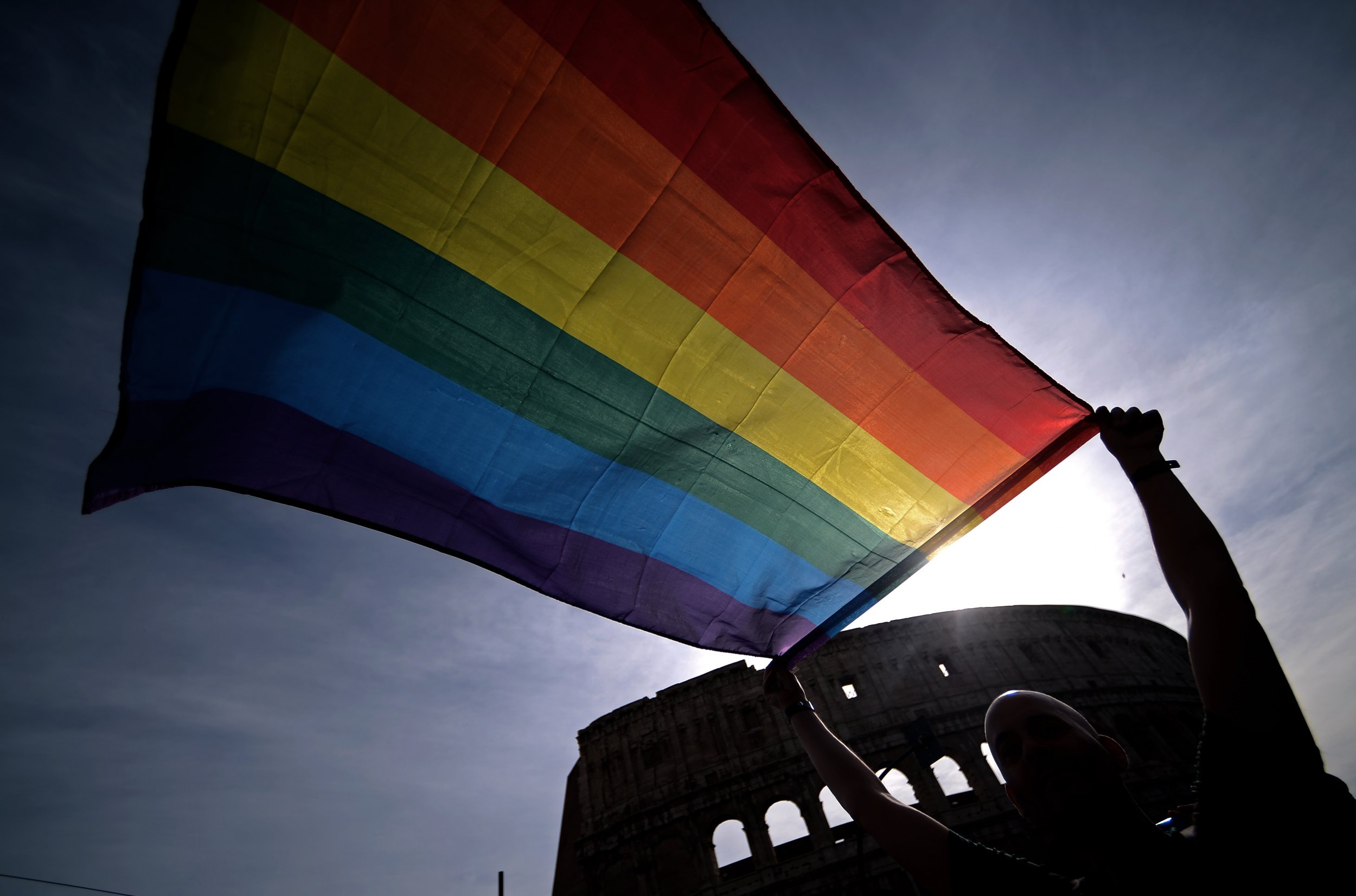 A gay couple was forced to leave a Lyft car after the driver saw them embracing, according to a report from the IndyStar.
Indiana-based couple Ben Martella and Alec Jansen ordered a Lyft car to pick them up from Butler University and take them to nearby Broad Ripple, Indiana, according to the report, which was published on Saturday. The men said the ride was going smoothly until they briefly kissed each other in the backseat.
"We basically pecked, nothing out of the ordinary," said Martella, a college student at Butler. "[The driver] looked in his rearview mirror. He was yelling. We were stunned. We didn't know the reason for it. He said, 'I'm going to end your ride. I can't have that in my car. I don't have that here.'
Martella continued, "It was a big reaction for such a small display of affection between two guys."
The two men reported the incident to Lyft and said they received an impersonal response and a refund. Although the couple wanted the contractor banned from the ride-sharing platform, they were told by a Lyft representative that the company was "unable to share specific actions taken" because of "our safety and privacy policies."
The company did not immediately return Newsweek's request for comment. The company's discrimination policy states that drivers who engage in discriminatory behavior violate its terms of service.
"Discrimination against passengers or drivers on the basis of race, color, national origin, religion, gender, gender identity, physical or mental disability, medical condition, marital status, age, or sexual orientation is not allowed, and can result in deactivation from the platform," the policy reads.
The incident is the latest alleged discrimination controversy to engulf ridesharing platforms, which hires independent contractors as drivers. A transgender woman in Arizona previously spoke out against Lyft after a driver accused her of prostitution on Facebook. Uber, too, has faced accusations that its drivers have shown prejudice against gay couples. In January, an engaged pair said they were left on the highway after exchanging what they described as a quick kiss in the backseat of an Uber car.
"I wasn't doing anything that I wouldn't have done in public. I'm not going to embarrass myself or my fiancé by any means," Randall Magill told local news station KPRC-TV. "I've never heard of anyone being asked to stop kissing anywhere, especially when you're just peck on the lips."
The company apologized, as it did in another incident when a London-based couple was allegedly kicked out of a car on New Year's Days for exchanging a peck. The driver was later suspended.