Gay Iranian Poet Payam Feili Seeks Refuge in Israel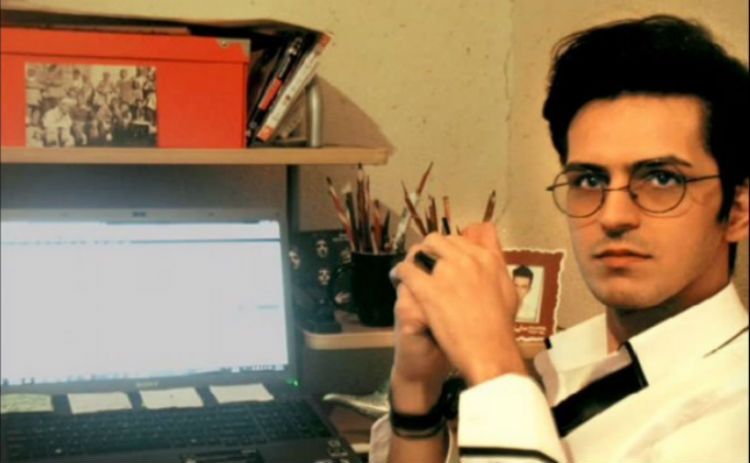 Iranian poet Payam Feili is seeking asylum in Israel because of the danger he faces if he were to return to the Islamic Republic, according to media reports.
After fleeing Iran because of his sexuality, Feili lived in exile in Turkey before traveling to Israel at the end of last year to take part in a poetry festival where his novella "I Will Grow, I will Bear Fruit...Figs" was performed as a play in Hebrew in Tel Aviv. He received a three-month Israeli tourist visa upon arrival. The play focuses on the love between two Iranian soldiers fighting in the Iran-Iraq war between 1980 and 1988.
Now that the visa is coming to an end, the 30-year-old poet is requesting that Israeli authorities allow him to remain in the country, the Times of Israel reports, citing Jordan's Al-Bawaba news site.
He told Israel's Channel 10 broadcaster: "I believe that Israel is the best and most beautiful place in the world."
Israeli authorities are willing to approve his request but are concerned that he is requesting permanent residence after entering as a visitor to the country, the reports say.
Feili, who has penned nine books that deal with issues regarding homosexuality, now has a Jewish Star of David on his neck. "I love this tattoo. And I know that this will rouse the curiosity of people and seem strange, but I love the shape. And I know that it's an Israeli and Jewish symbol, but from my view, there is no relation between this tattoo and religion," he told Channel 10.
Homosexuality in Iran is outlawed and gays and lesbians can face severe punishments such as lashings or even death sentences. In 2011, three Iranian men were executed by hanging for homosexuality.
Former Iranian President Mahmoud Ahmadinejad famously said in a 2007 speech in New York that "in Iran, we don't have homosexuals like you do in your country. This does not exist in our country."