A Gay Man Was Sentenced to Die Because Jurors Thought He'd Enjoy Men's Prison Too Much. SCOTUS is His Last Hope | Opinion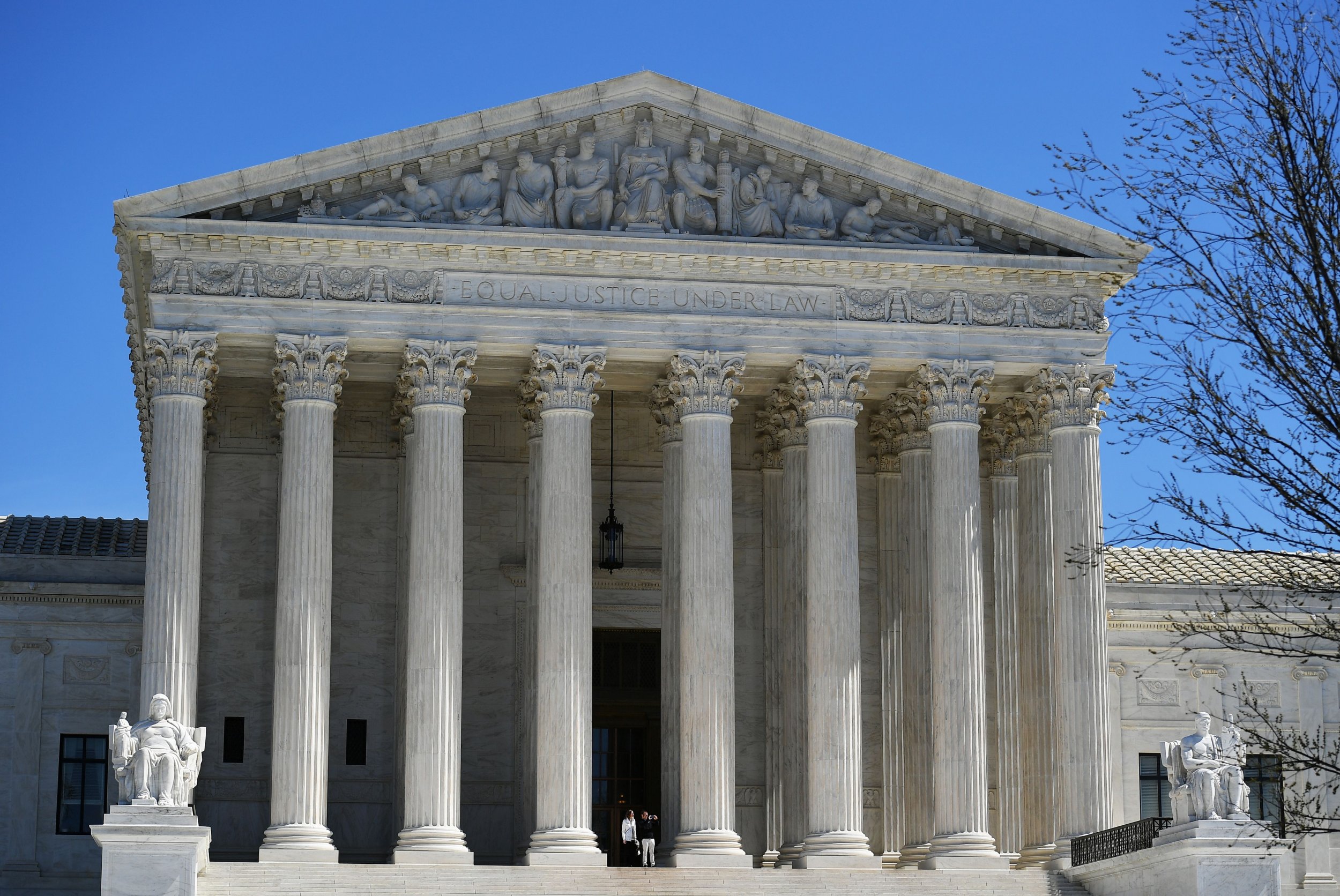 In South Dakota, Charles Rhines sits on death row as he has for over twenty-five years. After Mr. Rhines was convicted of murder, significant concerns arose that the jury chose to sentence him to death because he is gay.
During the sentencing deliberations, the jury sent a note to the judge questioning whether Mr. Rhines would be allowed to marry or have conjugal visits; or be allowed to create a group of followers or admirers; or have a cellmate, should he be sentenced to life in prison. Less than eight hours later, the jury voted to impose the death penalty. Later it became known that some of the jurors who sentenced Mr. Rhines to death "knew that he was a homosexual and thought he shouldn't be able to spend his life with men in prison" and thought that "if he's gay, we'd be sending him where he wants to go if we voted for [life in prison]." These comments and the note to the judge raise serious doubts regarding the fairness and impartiality of the jury's decision.
The Sixth Amendment to our Constitution guarantees the right to an impartial jury to all defendants in criminal proceedings. A fundamental basis of our criminal legal system is that jurors must be fair and free of prejudice in their deliberations and in their decisions. And as Chief Justice Roberts has explained, "[o]ur law punishes people for what they do, not who they are." Yet, despite this guarantee, history has shown that bias has infected jury decisions even to the point of sentencing someone to death.
Just two years ago, the Supreme Court ruled in a groundbreaking decision, Pena-Rodriguez v. Colorado, that when it is clear that jurors made statements that rely on racial stereotypes or hate to convict someone of a crime, then the Sixth Amendment guarantees that person the right to introduce those statement to show that he or she has not been fairly tried by an impartial jury.
Mr. Rhines has urged state and federal courts to review his case because of the Pena-Rodriguez decision and the new evidence that bias based on his sexual orientation played a role in jury's decision to sentence him to death. So far, no court has heard this strong evidence of bias. And now, Mr. Rhines is again asking the Supreme Court to settle the important question of whether the rule they announced in Mr. Pena-Rodriguez's case applies to Mr. Rhines.
The Court's decision whether to review his case may be the difference between life and death. If the Court does not accept review, clear evidence of jury bias based on Mr. Rhine's sexual orientation may never be heard by any court. If our legal system allows anti-gay bias in jury deliberations, the integrity of our entire court system is undermined. The death penalty is an irreversible and harsh misuse of government power. When it is applied in a biased manner, courts should take every possible opportunity to correct that wrong.
There is a long, painful history of formal discrimination against lesbian, gay, and bisexual people that continues despite huge advancements in the law and in society. Within the past twenty-five years, less than the time Mr. Rhines has been on death row, the Supreme Court has recognized that laws based on moral objections against lesbian, gay, and bisexual people and that laws criminalizing them are unconstitutional. Despite the Court's rulings, discrimination and prejudice against lesbian, gay, and bisexual people remain, even in the legal system.
The prevalence and persistence of discrimination against lesbian, gay, and bisexual people illustrate the need for safeguards in our legal system including in jury deliberations to ensure fairness. We already have other safeguards in our justice system - such as voir dire and jury instructions that clearly command that bias cannot be part of the deliberations – but when those fail to weed out bias then the court must act to preserve the integrity of our justice system. Too often, jurors with biases against lesbian, gay, and bisexual people serve simply because a judge does not allow questioning, or believes that the juror can be impartial if they agree to set biases aside.
We urge the Supreme Court to take up Mr. Rhines' request for review of his case because the death penalty is an issue that impacts LGBT people. In some cases, such as this one, keeping our courts fair is a matter of life and death.
Richard Saenz is a Senior Attorney and the Criminal Justice and Police Misconduct Strategist at Lambda Legal, the oldest and largest national legal organization committed to achieving full recognition of the civil rights of lesbians, gay men, bisexuals, transgender people and those living with HIV.
The views expressed in this article are the author's own.​​​​​