Gay Marriage Advocates Sue North Carolina Over Opt-Out Law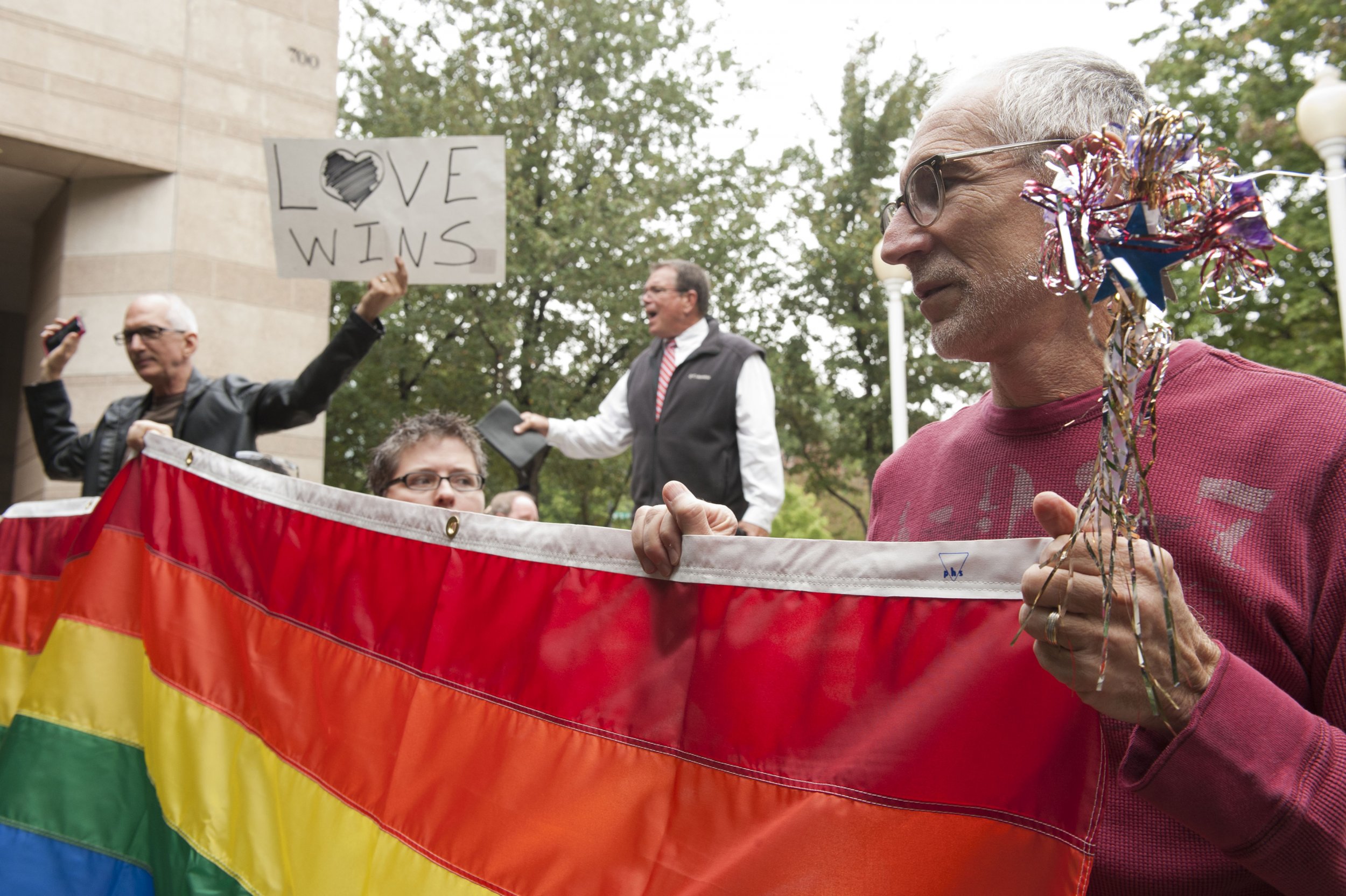 A North Carolina law that allows government officials to refuse to perform same-sex marriages if they cite religious objections is unconstitutional and should be struck down, according to a lawsuit filed on Wednesday to challenge the measure.
The six plaintiffs, who include gay and interracial couples, argue the legislation allows magistrates and other officials who perform marriages to put their personal beliefs before their sworn constitutional duty.
"And the law spends public money to advance those religious beliefs," said Luke Largess, a partner at the Charlotte-based law firm Tin Fulton Walker & Owen that filed the challenge. "That is a straightforward violation of the First Amendment."
State officials did not immediately comment on the suit, which was filed in U.S. District Court in Asheville.
North Carolina's Republican-led legislature passed the law earlier this year as social conservatives nationwide pushed for so-called "religious freedom bills" in response to same-sex marriage becoming legal.
State legislators overrode Republican Governor Pat McCrory's veto of the measure, allowing it to take effect in June, the same month the U.S. Supreme Court legalized gay marriage across the country.
Supporters of the North Carolina law say it protects sincerely held religious beliefs while also ensuring officials are available in all jurisdictions to perform marriages. Magistrates who ask to opt out are barred from performing any marriage, gay or heterosexual, for six months.
Critics say the opt-out option discriminates against gay and lesbian couples. In one county, they said, all magistrates recused themselves, forcing public funds to be spent to bring in magistrates from elsewhere to marry local couples during short shifts.
In Kentucky, a county clerk was jailed for five days in September after refusing to issue marriage licenses to same-sex couples on the grounds that doing so would violate her religious beliefs.
A U.S. district judge ruled Rowan County Clerk Kim Davis had to live up to her responsibilities as the county clerk despite her beliefs and ordered her to grant the licenses. While Davis appeals, she has instructed her office to issue marriage licenses that do not include her name or the name of her county, a move that has raised concerns about whether the documents are valid.