'You Can Be Gay and a Republican': Mormon Utah Lawmaker Says He's Gay in Emotional Viral Facebook Video Post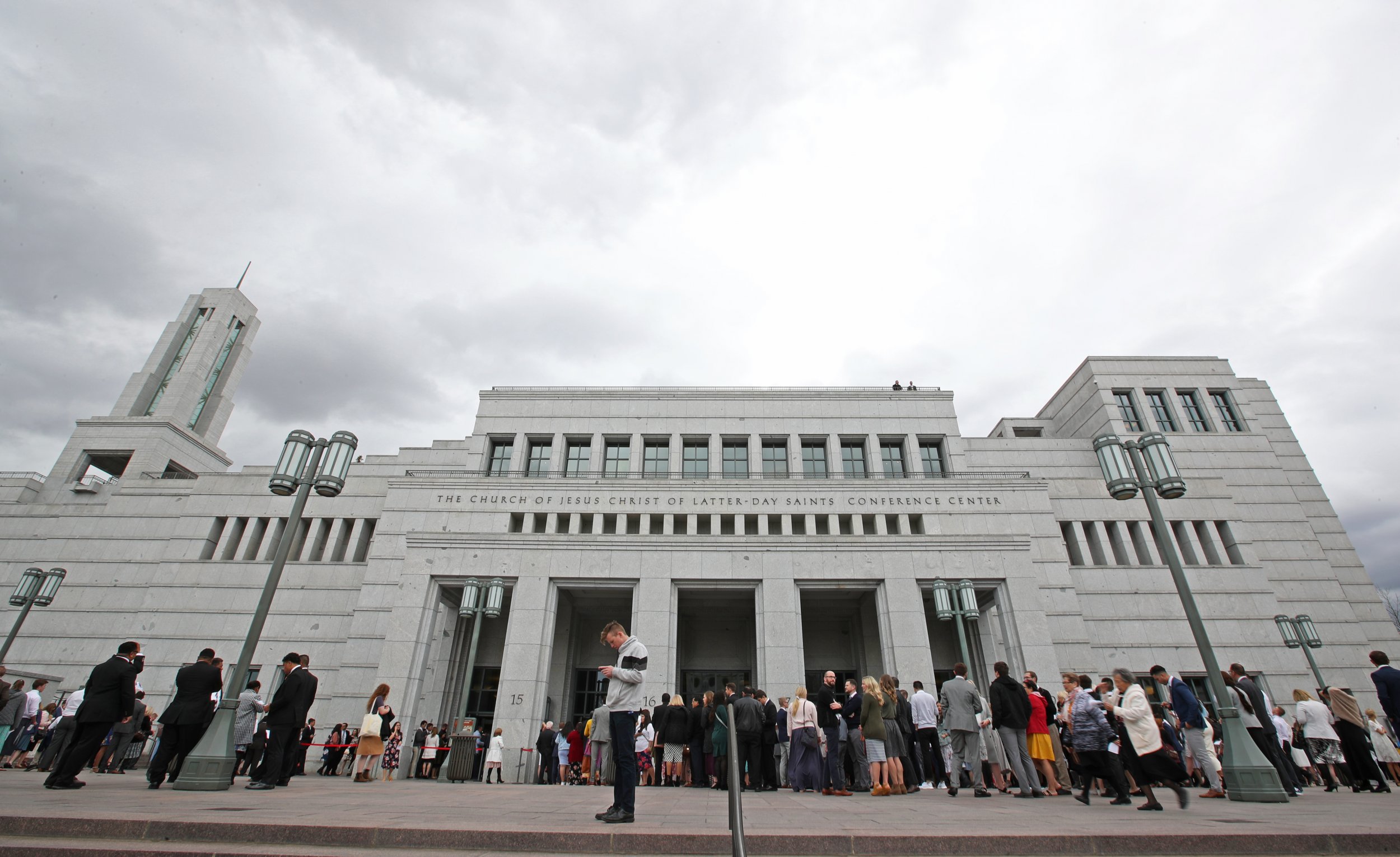 Social media users have praised a Mormon Republican lawmaker for posting the frank admission that he is gay. Utah County Commissioner Nathan Ivie, 40, who has had a wife for 13 years, used the personal video on Facebook to describe his struggle with his sexual orientation.
The Church of Jesus Christ of Latter-Day Saints, founded by Joseph Smith and based in Utah, is vehemently opposed to gay marriage and same-sex relationships. Many residents of the county he represents are members of the church.
As recently as last month, its official page about homosexuality described gay marriage as a "serious transgression," adding that "the attraction itself is not a sin, but acting on it is."
Ivie did not directly address his faith's stance during the five-minute video, but he did make the heartfelt admission: "There is no easy way to say this. I might as well just jump up and say it: I'm gay. That's my reality, and that's what I need to talk to you about today.
"My long journey into self-discovery and acceptance began when I was 9 years old.… I believed there was something wrong with me, and I fought from the beginning," he said.
Ivie described how his confusion about his feelings led to a suicide attempt when he was 22 and how it was a huge decision to tell his wife, with whom he has two children. Despite their split, he has described his wife as his "best friend."
Drawing on his passion for horses, he said that for most of his life he felt as if he was "born like a horse that was defective, broken and destined for the kill pen."
The video has been viewed tens of thousands of times and is garnering a universally positive response.
Sherrie Hall Everett posted on Facebook: "Nathan I have often been impressed by your thoughtfulness and courage.… Today was another courageous day where you showed your remarkable character. Thank you for trusting us."
Tosh Metzger wrote: "Glad you came out and are a part of our county commission!! Keep up the good work!"
Carolina Herrin posted: "You have been an incredible voice for conservatism and Republican values, the entire time you have been in office. You've done great work as a County Commissioner and I know you will continue to do so."
Robin McCall Prows wrote: "I applaud your honesty and courage! Thank you for your powerful leadership and for spreading love and acceptance."
Meanwhile Jackie Biskupski, who was the first openly gay mayor of Salt Lake City, wrote on Twitter: "All the best to you, I love how a simple act of love among strangers helped you find your truth and that you are being embraced by family and friends."
Fellow Utah County Commissioner Tanner Ainge tweeted: "My instinct is just to embrace @IvieNathan. Today I stand with him as a friend, valued colleague, and fellow Republican. His story will provide strength and hope to those feeling the lonely despair that almost took his life and has taken too many in our community #HeartOfUtah."
Later in an NBC interview, Ivie declined to comment on the Mormon faith's view of homosexuality. "My faith in God and my savior has increased through this process," he said. "It's OK to be different, it's OK to live authentically. You can be gay and a Republican…. You need to trust that people will love you for who you really are."
If you have thoughts of suicide, confidential help is available for free at the National Suicide Prevention Lifeline. Call 1-800-273-8255. The line is available 24 hours a day.