Gay Chechen Reveals Forced Exorcism As Rights Groups Call For Trump Condemnation of Russia
Two people who escaped LGBT persecution in Chechnya have spoken of the threats to their lives they faced because of their sexual orientation.
It comes as the LGBT advocacy group Human Rights Campaign (HRC) called on president Donald Trump to speak up against the crimes committed against people in Chechnya suspected of being gay.
One year on from shocking revelations about the torture of gay people in the Russian republic, a 30-year-old man referred to as Ruslan and a 20-year-old woman named as Marko told BBC Russian of their escape to safety.
Ruslan said his family found out he was gay when his daughter-in-law came across texts he had sent to his boyfriend when she borrowed his phone. His family took away his passport, documents and phone and locked him in his room for a month.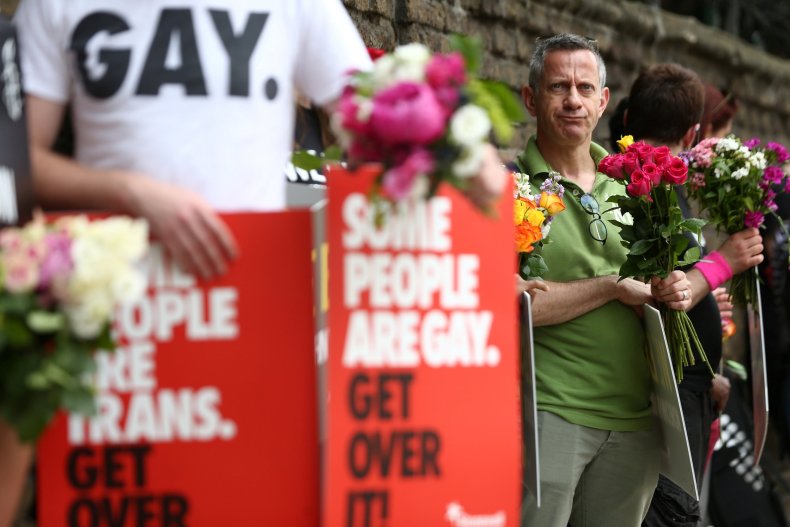 After he finally managed to leave the house, he borrowed a phone from a passerby to call his boyfriend of three years, who took him to Moscow.
"In Chechnya there was a big cleansing of gays. People working for Kadyrov (Chechnya's leader) would target one (gay) person and through blackmail and beating would force him to surrender others.
"Some were caught, taken to the cellars, beaten violently, others were not found. Relatives sometimes did not even look for them, as they wanted to wash away the shame," he said.
Those who flee persecution from Chechnya are often to be transported to so-called "transit zones", either in Moscow or St. Petersburg, from where they take flights out of the country.
An investigation by the Russian newspaper Novaya Gazeta published in April 2017 uncovered shocking revelations of beatings of gay men, in what Human Rights Watch called an "anti-gay purge".
At the time, Kadyrov dismissed the reports as "nonsense" invented by "devils" and that there were no gay people in Chechnya.
The Human Rights Campaign has called on the U.S. president to "end his deafening silence" on ongoing crimes against people suspected of being gay or bisexual in Chechnya.
"These atrocities constitute crimes against humanity...None of the perpetrators have been brought to justice. Russia has refused to launch an investigation, and those who carried out these abuses face no repercussions for their actions.
"You must condemn these crimes against humanity and call on Russia to conduct an investigation and hold the perpetrators accountable," the letter to the president, signed by HRC president Chad Griffin said.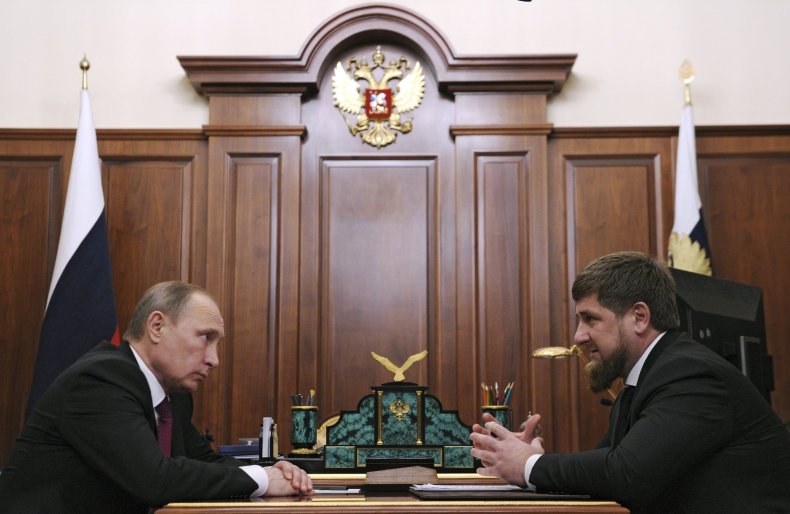 Marko told the BBC that she had suicidal thoughts since she was a teenager over her sexual orientation. Her family told her she was possessed by demons and that she would either be killed or accept that she was mentally ill.
She was forced to undergo a kind of exorcism in the presence of a mullah. To get through it and to dupe her family, she pretended to speak in different voices and feigned twitches.
"They told me directly, either you do something else, or we will kill you. Even if my family does not want to kill me, there are a huge number of relatives who do and they will not stop until it's done," she said.