Gay Men Who Broke Laws by Having Normal Sex Lives Will Finally Be Pardoned in Scotland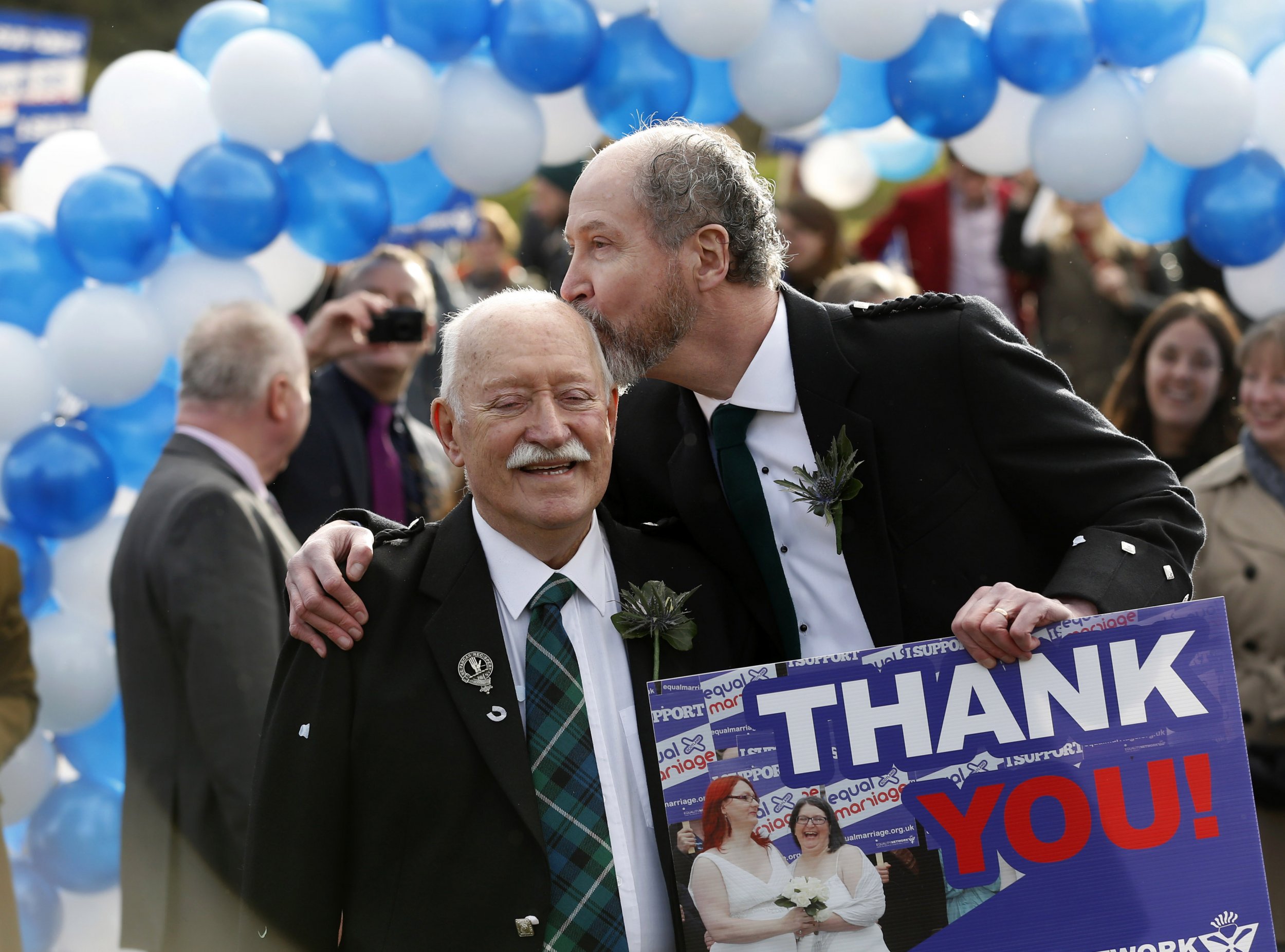 Scotland is on the verge of pardoning thousands of gay men once convicted for having sex.
Under Scottish law, consensual homosexual acts between men were considered a crime until 1981. A new bill would pardon everyone who was prosecuted under those laws, living and dead.
In a speech introducing the bill, Nicola Sturgeon, Scotland's first minister, apologized for the pain and suffering caused by the old laws.
"Within the lifetime of this parliament, this nation's laws created suffering and perpetrated injustice," Sturgeron said. "Today as first minister I categorically, unequivocally and wholeheartedly apologize for those laws and for the hurt and the harm that they caused to so many."
Sturgeon added: "Nothing that this parliament does can erase those injustices, but I do hope this apology, alongside our new legislation, can provide some comfort to those who endured those injustices."
The Historical Sexual Offences (Pardons and Disregards) Bill comes three years after the country legalized gay marriage and 16 years after Scotland lowered the age of consent for homosexuals to that of heterosexuals.
However, as noted by the BBC, the bill "is a purely symbolic acknowledgement that the laws were discriminatory, and it does not reverse the conviction." Those convicted under the discriminatory laws will have to apply for "disregard" in order have the charges erased from background checks. Scottish ministers can issue disregards only on a case-by-case basis.
Nevertheless, Sturgeon's apology garnered applause from her colleagues in Holywood.
"This matters because it effects men who are alive today, but it also matters to those who are no longer here," said Scottish Labour leader Kezia Dugdale. "We can not risk complacency, and upholding anti-discriminatory laws is critical. Today is a landmark day in Scotland's LGBT history."
A longtime advocate of gay rights, Derek Ogg, a Scottish Queen's Counsel, also celebrated the move.
"It's Scotland at peace with itself and it is a reconciliation between the people in Scotland who are alive and the families of gay people who are dead, who were prosecuted, convicted, simply because of the gender of the person they loved or fancied," he told the BBC.
"You can't underestimate the scars that leaves on people. I've never been convicted of such an offence but the fact is that the law was there and could have been used, I could have been arrested."
In January, the United Kingdom apologized for convicting more than 50,000 men for homosexual sex acts, including playwright Oscar Wilde and mathematician Alan Turning.