Gay Sex: Two-thirds of Men Didn't Wear a Condom Last Time They Did It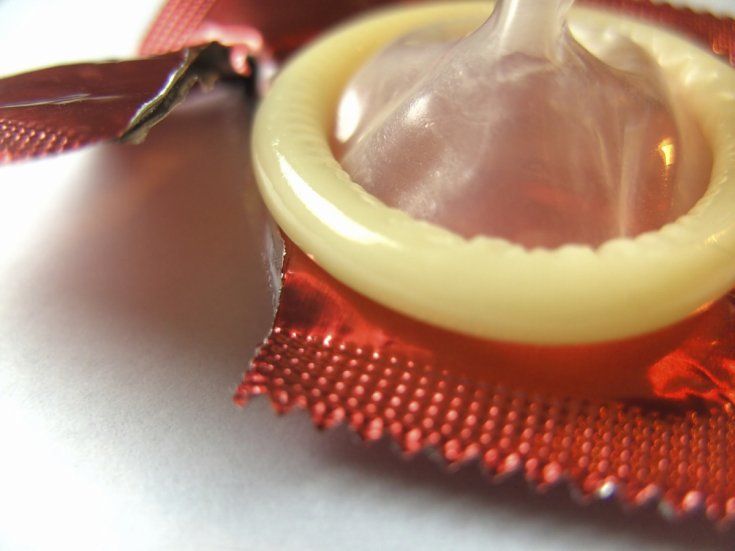 In a new survey of sexual behavior, two-thirds (65 percent) of gay and bisexual men said they didn't use a condom the last time they had anal sex, with more than a quarter considering themselves to have a "risky sex life," including sex with partners who are HIV-positive.
The numbers, collected by the U.K.-based gay men's health charity Gay Men Fight Aids (GMFA), surveyed 500 gay and bisexual men, asking them about the risk involved in their sex lives. Twenty-seven percent consider themselves to throw caution to the wind in their sex lives.
Related: Cancer and sex: Why is nobody talking about it?
Despite the majority admitting their last sexual encounter was without a condom, this did not always indicate unprotected sex was necessarily dangerous. Same-sex couples who are married or in committed long-term relationships may choose not to use condoms when having sex with each other.
"We all measure risk differently," said David Stuart, well-being program curator for 56 Dean Street, a London-based health clinic specializing in services for gay and bisexual men. "Some only associate risk with HIV; others consider all STIs to be a potential risk. For others, risk is measured by rejection for not being sexy enough, fit enough or interesting enough," he added.
The advent of the HIV-prevention drug PrEP, pre-exposure prophylaxis, means that gay and bisexual hookup culture, which previously relied solely on protection to avoid HIV (the only other option being abstinence), has changed. HIV-negative men on PrEP, and HIV-positive men who have an undetectable viral load—meaning they cannot pass on the infection due to their HIV treatment—can have condomless sex without risk.
The use of dating apps like Grindr has also had an effect on risk. Anonymous hookups mean often that gay and bisexual men do not have conversations about their sexual health beforehand. Sexual health advocates say safer sex tools need to be made available to the community to negotiate the environment when communication is less possible.
"I rarely use condoms, but I have the conversation," says James, 45, from Edinburgh. "I've been addicted to sex for years so have had hundreds of partners and regularly got STIs. At 45, I'm slowing down and feel glad in that I'm not so often infected, but sad that I'm more lonely and isolated."
Those using PrEP are confident they are safe having unprotected sex. "It was with a couple of guys I'd met before. One guy barebacked me, the other wanted to use condoms—both were fine as I'm on PrEP," said Jimmy, who is 36 and from London.
Jimmy added he would have sex with someone he knew was HIV-positive. "As long as they are undetectable, there is no risk. I'm on PrEP now, so the chances of catching it are significantly reduced."