A librarian in Myanmar shared details of homophobic bullying by colleagues on Facebook before taking his life.
Kyaw Zin Win, 25, began working at Myanmar Imperial University in Yangon in September 2017. Before his death on Sunday, he posted on Facebook that his homeland "mocks the existence and identity of an individual being."
"Myanmar is a two-faced country that favors those in higher positions and bars the truth from being celebrated."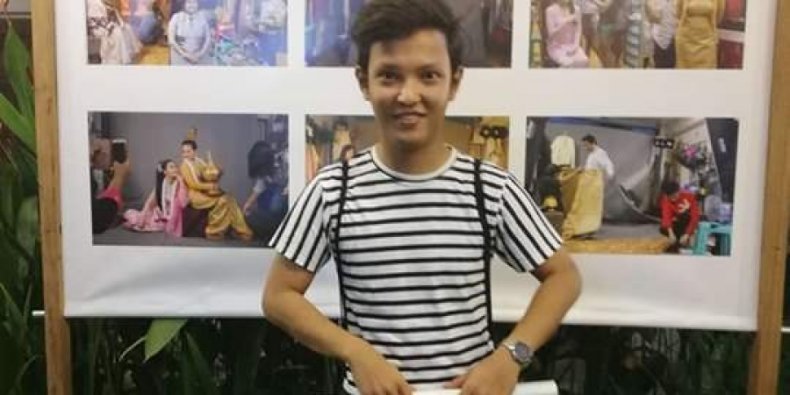 Even though he hadn't told his family he was gay, Kyaw Zin said his employers made him come out at work. He also posted screenshots of group chats reportedly showing colleagues mocking him. "We should send him to the army," one wrote. "Don't become an imbecile like [Kyaw Zin]," wrote another.
Saying he was "terrified" of his coworkers, he wrote "I bear [the pain] patiently, wishing it would end soon."
Kyaw Zin told his friends he loved them and asked his family to "understand why I made this choice."
"I tried but could no longer bear the bullying. I love you, grandma and aunt. I was afraid to do this, but I am afraid of people more. Forgive me and remember me."
On Monday, officials at Myanmar Imperial University said they were "very sorry about the tragic event" and claimed they reached out to Kyaw Zin's family. "Rest in peace our dear Kyaw Zin," the university wrote on Facebook, blacking out its profile and cover photos. "We will do justice for you, whatever it takes."
Three employees believed to have been involved in the harassment have been suspended while an investigation is conducted.
On Tuesday, Facebook users in Myanmar changed their profile pictures to a black circle with a rainbow edge.
Homosexuality is illegal under section 377 of Myanmar's penal code, a holdover from British colonial rule. The situation has improved somewhat since 2015, when the National League for Democracy replaced the military government—the first Pride parade was held in 2018—but harassment and persecution is common.
Hla Myat Tun, deputy director of the LGBT rights group Colors Rainbow told Gay Star News that anti-gay bullying in the workplace is "very common."
"[Section 377] allows individuals, people, and institutions to discriminate."
A rally is planned for later in the week, when activists plan to call for anti-discrimination legislation and the decriminalization of homosexuality.
If you or someone close to you has had thoughts of suicide, confidential help is available for free, 24 hours a day, at the National Suicide Prevention Lifeline. Call 1-800-273-8255.