'Gay Tests' for Refugees in Europe Should Be Banned, Says Court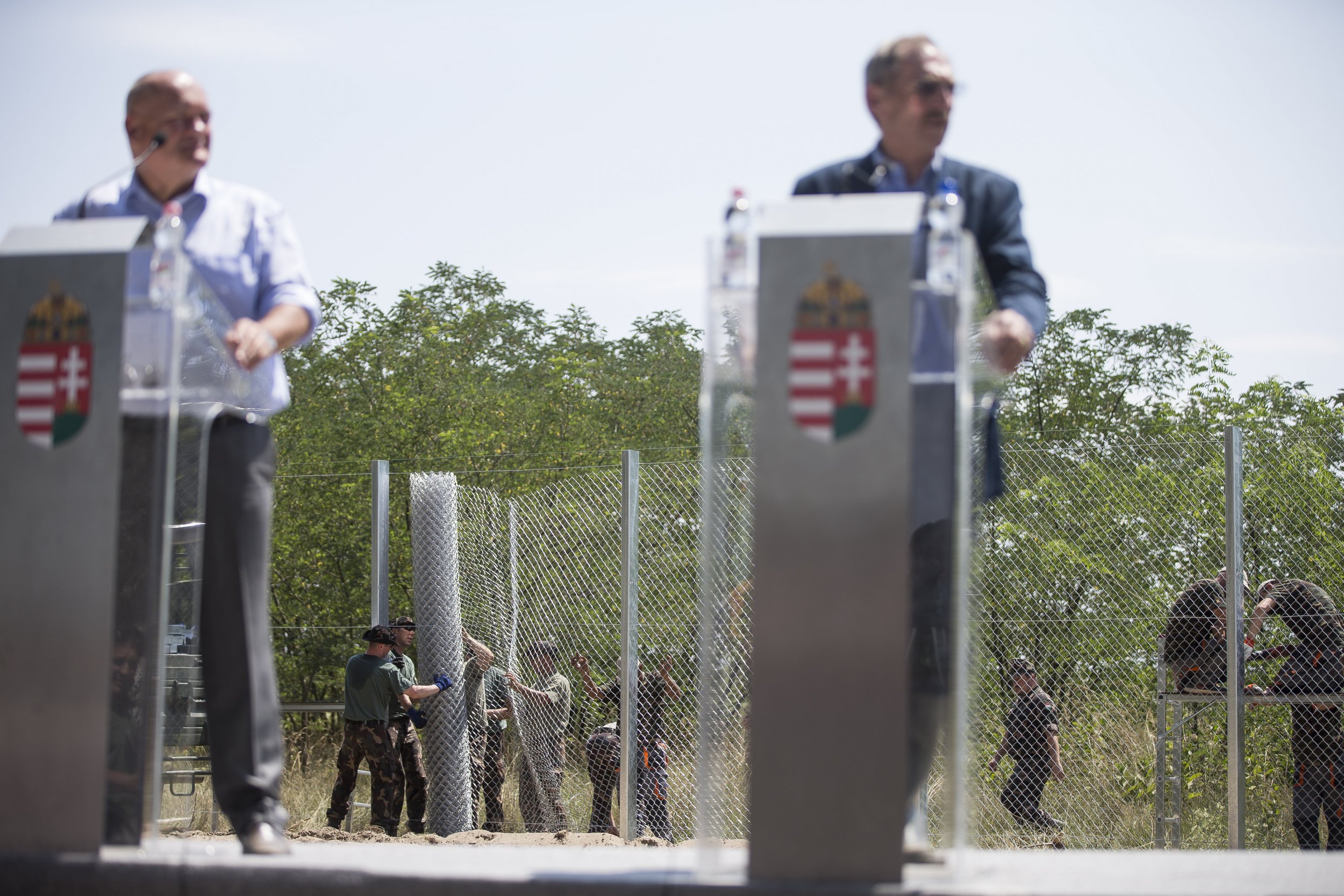 A top European court has rejected a decision to reject an African asylum seeker after he failed a test designed to prove whether he was gay.
The Nigerian, whose name has not been disclosed, applied for refugee status in Hungary during the 2015 migrant crisis, when hundreds of thousands of refugees and migrants made their way to Europe from the Middle East and Africa.
Hungary, whose borders form part of the European Union's own external frontiers, has repeatedly tightened border controls and restricted the flow of migrants. The government's hostility to immigration is part of an ongoing rift with other members of the union.
Related: Germany's anti-Muslim party loses veteran member as he converts to Islam
The man applied for asylum in the Hungarian city of Szeged in April on the grounds that he faced persecution in his home country. Under the supervision of a state-appointed psychologist, authorities asked him to undergo a psychological assessment to determine whether he was telling the truth about his sexual orientation.
The man was asked to draw a picture of a person in the rain and to interpret Rorschach inkblots, Reuters reported. Authorities rejected his asylum application on the basis of his responses.
This week the European Court of Justice (ECJ), whose rulings are binding in all of the European Union's 28 countries, declared the test an intrusion into "the most intimate aspects" of life and told Hungary to reconsider the application.
"The performance of such a test amounts to a disproportionate interference in the private life of the asylum seeker," the Luxembourg-based court argued, rejecting the principle of the act.
The ECJ did not advise authorities to take such applications at face value, noting that "certain forms of expert reports may prove useful" in other cases but warned that they must not cross the line into interference in the claimant's private life. The court also cast doubt over how reliable the test results could be, given the lack of any mainstream consensus among experts about what an objective test for sexual orientation would require.
Homosexual relationships have been criminalized in Nigeria, where a recent NOIPolls survey showed that only a minority of people think LGBT Nigerians should have access to public services and 90 percent stand by the ban on same-sex relationships.