Gay Vets Who Want to Return to the Military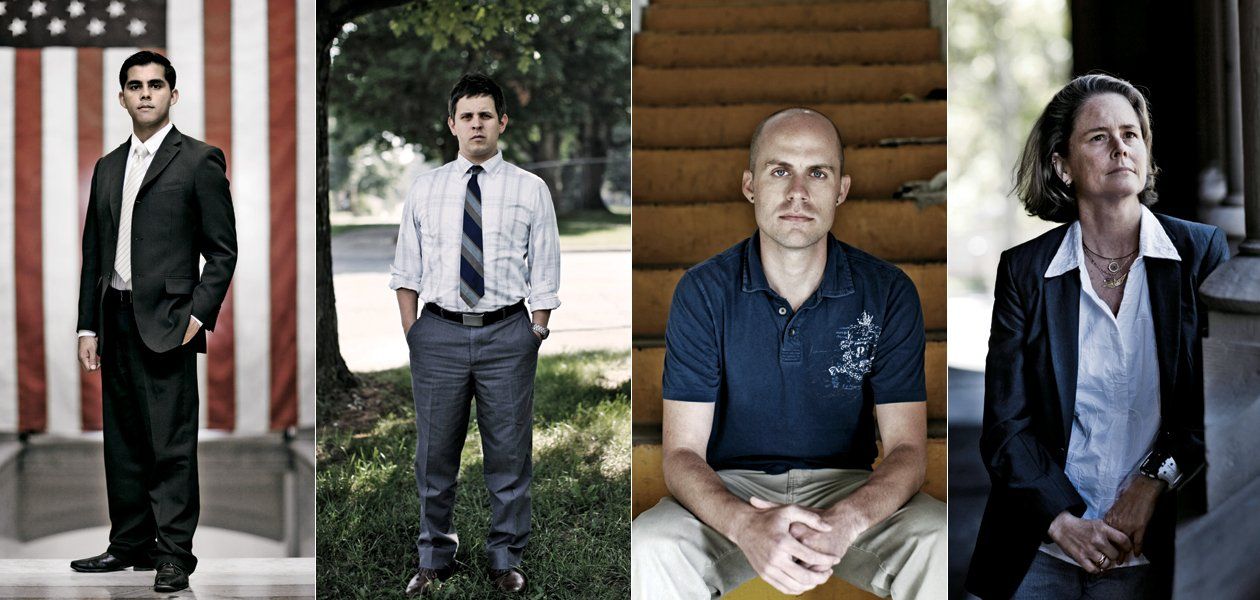 Joseph Rocha had always wanted to be in the military. He enlisted in the Navy on his 18th birthday, trained to become a handler working with explosive-sniffing dogs, and found himself part of a small, specialized unit in Bahrain. Banned by law from discussing his sexual orientation, he had a hard time explaining to his peers why he didn't party with them, or even join their bawdy conversations. He became an outcast. Fellow sailors ridiculed him for being gay. At one point they locked him in a dog kennel. Another time they forced him to eat dog food. In 2007 he was discharged after signing a document admitting his homosexuality. But if "don't ask, don't tell" is repealed—as many expect will happen in the coming year—Rocha says he wants to serve again. "You never lose that sense of duty and service and love for country," says the second-generation Mexican-American from Sacramento, Calif., who will graduate from the University of San Diego this spring. "It's a unique and beautiful thing most of us feel we were robbed of and would take the first chance to have it back."
At least 11,000 service members have been discharged under "don't ask, don't tell," the 1993 policy that bans gays and lesbians from serving openly. (The Pentagon has collected data only since 1997, so the number is likely higher, with gay-rights groups estimating the figure closer to 14,000.) Nearly 1,000 specialists with vital skills —Arabic linguists, for example—have been forced out, meaning millions of taxpayer dollars spent on military training have gone to waste. According to a 2010 report by the Williams Institute, a think tank at UCLA that focuses on gay legal and policy issues, the U.S. Armed Forces spend about $22,000 to $43,000 to replace each individual discharged under DADT, and the discharges continue today.
The cost to the individuals kicked out is impossible to measure. Many speak of shattered lives and reputations, skills lost, and of desperate years trying to regain financial and emotional security. Rocha worked for a time as a graveyard-shift security guard at a hotel in Los Angeles before saving enough money to enroll in college. None of that is very surprising. But like Rocha, many other former service members insist that if and when the law is repealed, they will quickly reenlist—if they are allowed to.
Early language in proposed legislation to repeal "don't ask, don't tell" stated that qualified former service members could reapply. "That language never guaranteed that they could automatically get back in," says Aubrey Sarvis, executive director of the Servicemembers Legal Defense Network. "But even language that weak got dropped before the bill passed the House." Language regarding a nondiscrimination policy was also eliminated. The Senate last week declined to take up even the watered-down legislation. Not a single Republican would agree to open debate on the bill containing the DADT language. GOP leaders said it was premature to deal with the issue, because a Pentagon working group is due to deliver a report on the potential impact of repeal on Dec. 1.
Newsweek subscription offers >
Sarvis, who has met with the Pentagon group, is hopeful that it will back repeal in some form. He says that when it comes to gay veterans, "the bottom line is that they would have to meet present-day requirements: age, physical condition, and proficiency in their military occupational skill." Other issues still under debate include rank, pay, and benefits. If former service members are allowed to return, should they come back at the same rank they had when they were expelled? Should they return at the same pay level, or perhaps be compensated in some way for lost years? No one knows how many gay vets might wish to return; estimates range from several hundred to several thousand. In one survey, 20 percent of gay vets who left the military said they would have stayed if they could have served openly, says Gary Gates of the Williams Institute. That means "one in five who've left could potentially be interested in coming back."
Lissa Young, 48, is one of those who would sign up right away. A West Point grad from a military family—her father was a fighter pilot—Young had an exceptional 16-year military career before she was outed in 2002. At that time, she was a Chinook pilot and West Point instructor who had just been selected for promotion to lieutenant colonel. A soldier who had seen a private e-mail written by Young informed on her; when confronted by a superior officer, Young admitted she was gay. On the 45th day after her discharge, when her pilot status began to elapse, she sped down the Pacific Coast Highway on her ruby-red Harley-Davidson. "It was as close as I could get to flying," she recalls.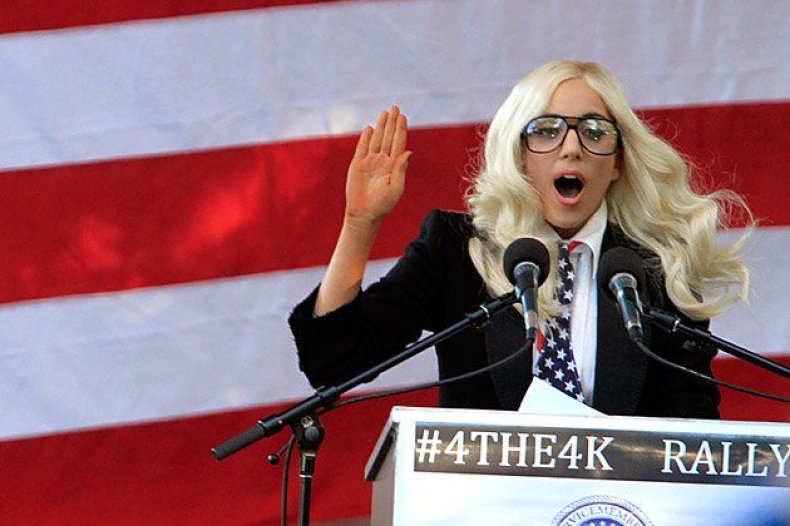 To fly commercial planes, Young needed new training, but her financial security—including her retirement benefits—disappeared the day she was discharged. She was in her 40s with $50,000 to her name and no job experience outside the military. So she moved in with her sister while job hunting. She also met with a therapist, "so I wouldn't become an alcoholic or get fat and lazy," she says. "I didn't want to get depressed, to decompose." Therapy helped. Ready to face the world again, she was hired by Raytheon as a salesperson for air-traffic-control systems in the Middle East. But she felt awkward in the corporate world. She had never stopped wearing her "wings"—a solid-gold set she had made into a necklace. She hadn't given up her ambition and drive, either, and soon made her way to Harvard.
Newsweek subscription offers >
Now Young is on the verge of getting her doctorate in education, still hoping to teach at West Point as a civilian if she can't rejoin the military. As a cadet at West Point, she was the first female to serve as a deputy brigade commander, and she returned later became a full-fledged instructor. "I'm a product of West Point," she says. "They molded me. I took an oath to dedicate my life to leading soldiers." It's not that she's forgiven or forgotten what happened to her. "But it's not constructive as an individual to be pissed off. I had waves of fury for a long time, but it's not healthy." Thinking about going back into service "requires a complicated emotional architecture," Young adds. "But being in the Army and serving isn't what I do, it's who I am." She would love to fly again, and if allowed back in, wants to be deployed to Iraq or Afghanistan.
Young realizes what she and others are up against. She's worried that she might be blocked from recommissioning because of her age, or for a number of other reasons. "What concerns me most is that they won't let us in because of the financial burden," she says. "If everyone kicked out comes forward, very few would qualify, and the rest might want reparations." Aaron Belkin, director of the University of California-based Palm Center, a social-research institute, is concerned the military won't accept people who already have close to 20 years of service, because at that point they'd qualify for retirement benefits. "The military might not need their specialty anymore, especially as it downsizes in Iraq," he says. He expects that soldiers will not get credit for time lost and will be evaluated like anyone else who left the military, at best. "Politically, people are very sensitive to talk of special rights for gays and lesbians," he says.
Many former service members reached by Newsweek say they are not looking for back pay; they simply want the opportunity to serve again and make a living doing what they love. Bleu Copas, 34, joined the Army after the attacks of September 11. "I thought it was the honorable thing to do," says the native of Johnson City, Tenn. But after almost four years in the service, the then-sergeant—and fluent Arabic speaker—was anonymously outed. He feared that if he fought the discharge he'd drag himself and his friends through court-martial proceedings. He accepted an honorable discharge. "My commander told me he didn't want to do this, that I was one of his best leaders," he recalls. Despite what happened, he says he wants to return "for the same reason I signed up in the first place: to serve my country."
The Army invested a lot of time and money in Copas before it dumped him. He spent 18 months in intensive Arabic training in Monterey, Calif., and had top-secret clearance for handling sensitive documents. These days he works a desk job at the Department of Veterans Affairs back home, helping soldiers transition to civilian life. He doesn't feel comfortable in a suit and tie, and he's forgetting his Arabic. "It's very rusty now; I don't have a lot of use for it in northeast Tennessee." He says he's not bitter, but it's clear he'd like a change. "I've been told I'm too forgiving; maybe that plays a role. But if there are new opportunities, I just want to take them."
Jason Knight, 28, has unwittingly shown that gays can reintegrate, at least on an individual level. He joined the Navy in early 2001, mostly to escape life in his small town of Boothwyn, Pa., and became a Hebrew linguist. He was discharged in 2005 when his marriage-annulment papers included references to his homosexuality. Yet because of a bureaucratic snafu, he was somehow listed as an inactive reservist and called up again one year later—then discharged again for writing a letter to the editor of Stars and Stripes on gay rights. "People like me can be integrated back as well as any other person," he says. "I'll be the first to the recruiting office when DADT is repealed."
The Palm Center's Belkin says there are many reasons that people, despite the trauma of discharge, would want to reenlist. "First of all, gays and lesbians are just as loyal as anyone else," he says. "It's precisely because of a history of discrimination that minority communities can be particularly motivated to be seen as good soldiers." There is also the simple fact that for many, military life offers greater responsibility and self-respect. Former artillery sergeant Pepe Johnson, who was once "soldier of the year" at Fort Sill, Okla., worked at Walgreens after getting discharged in 2003. "Being a retail manager is not the same as being a leader," he says. "Every private has a potential to be a sergeant. Not the same thing when you're working with part-time cashiers." Any talk of reparations goes nowhere with him. "I don't want back pay because I wasn't there to earn it."
Many gay-rights advocates worry that it's too early to talk about repeal with a sense of inevitability. The last time ousted vets were so hopeful about returning to the military was just after September 11. "These were high-performing people who knew the nation was in need and couldn't imagine the military wouldn't want them," says Bridget Wilson, a San Diego lawyer who has represented gay and lesbian soldiers for decades. Yet pilots, linguists, and trained gunners watched from the sidelines as the military loosened restrictions on high-school dropouts and former drug users to boost recruitment for the wars in Iraq and Afghanistan. "It really made us crazy when they waived convicted felons into service," Wilson recalls.
Following his abuse in Bahrain, Rocha says lawyers offered to help him sue for damages. He declined. "What I want back is my job," he says. "No monetary benefit is greater to me than the chance to serve again." If "don't ask, don't tell" isn't repealed, he will go to law school; he also wants to become a service-dog trainer for veterans battling posttraumatic stress disorder. He's no longer a K-9 explosives expert, but says he's never lost the discipline and focus he learned in the military. "I've learned how to build myself up again out of nothing and to fight for what I believe in. I think that's been invaluable to my leadership. I'm confident I'll have a whole lot more to offer to the military." If it's willing to accept his service.
Gay Vets Who Want to Return to the Military | U.S.