Gay Woman Diagnosed With 'Homosexuality' During Hospital Visit Sparks Outrage
A gay woman in Spain on Monday went for a medical visit to consult with a gynecologist over a menstrual condition and received a written diagnosis that read "Current illness: homosexual" which angered her family and LGBTQ advocates.
A spokesperson from an LGBT Collective in south-east Spain, Galactyco, told Newsweek that the doctor asked 19-year-old Alba, who is a student at the University of Murcia, if he could include her daughter's sexual orientation in his report and Alba agreed.
Outrage was sparked among Alba's family and LGBTQ advocates in Spain who demanded answers and an apology.
The incident, which happened at the Reina Sofia hospital in Murcia City in Spain, was reported by Spanish online paper elDiario.es.
Alba's mother, who was identified in the Spanish paper's reporting as "Santi," told the publication that Alba approved the doctor's request to include her sexual orientation in his report, believing that it was relevant information.
Santi's daughter told the publication that she didn't expect to find that her homosexuality was mentioned in the medical report as a disease.
"At first, I thought it was funny, but it just isn't," Santi's daughter said, according to The Guardian.
Santi and her daughter reportedly discussed whether they should report the incident and decided to speak with the local LGBT collective Galactyco about the matter. The organization later sent a letter to the health ministry demanding an immediate explanation and an apology to the patient.
"The doctor used the sexual orientation of the patient without any sense. No heterosexual person has their orientation taken into account," Galactyco's spokesperson said. "In addition, the sexual orientation of a person does not determine, as the doctor claims, the sexual practices of the individual. And, of course, a lesbian woman has the right to request family planning."
In a Wednesday statement, Galactyco accused Murcia's regional government, the Murcian health service, and Murcia's regional health ministry of ignoring the patient's legal rights because they failed to apply a law that protects the LGBTQ community against discrimination based on gender identity and sexual orientation.
"The World Health Organization removed homosexuality from the list of mental illnesses in 1990, and yet, 31 years on, there are still some professionals in Murcia's health service who view sexual orientation as an illness," Galactyco's statement read.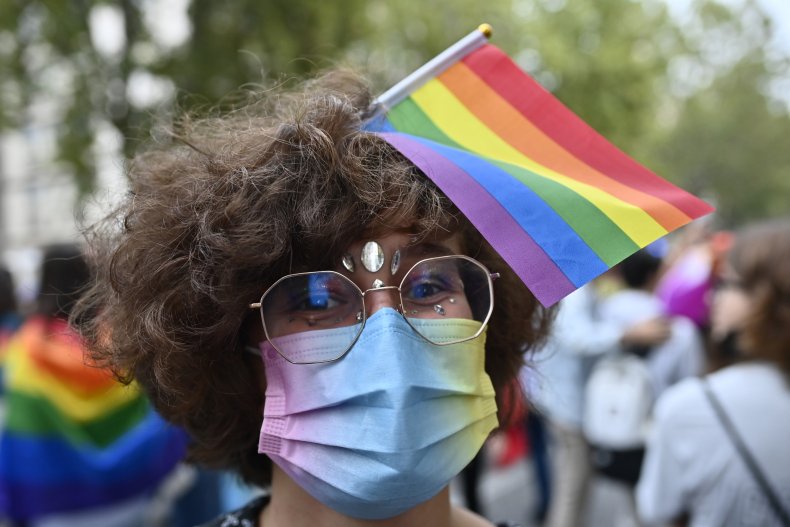 "Our association has received countless reports of degrading treatment because of sexual or gender orientation," Galactyco added. "We find it alarming, unacceptable and intolerable that there are professionals today who are responsible for our health, but who ignore the realities of LGBTI people."
Murcia's health service told elDiario that they have been made aware of the situation and confirmed that "all necessary measures would be taken to properly establish the facts and to proceed accordingly."
The service's spokesperson told the paper that an error occurred while taking the patient's details, but confirmed the hospital will offer an apology to the patient either way.
"Much training is lacking on sexuality and sexual diversity, also at the health level. It can not be that even today in a gynecological consultation everything revolves around the penis and cisheterosexuality as its basis," said Galactyco's spokesperson.
Newsweek contacted Murcia's health service for comments but didn't hear back in time of publishing.
Updated 10/08/2021, 2:40 p.m. ET: This story has been updated with comments from a Galactyco spokesperson.