Gayle King Receives Backlash For Bringing Up Kobe Bryant's Sexual Assault Charges In Lisa Leslie Interview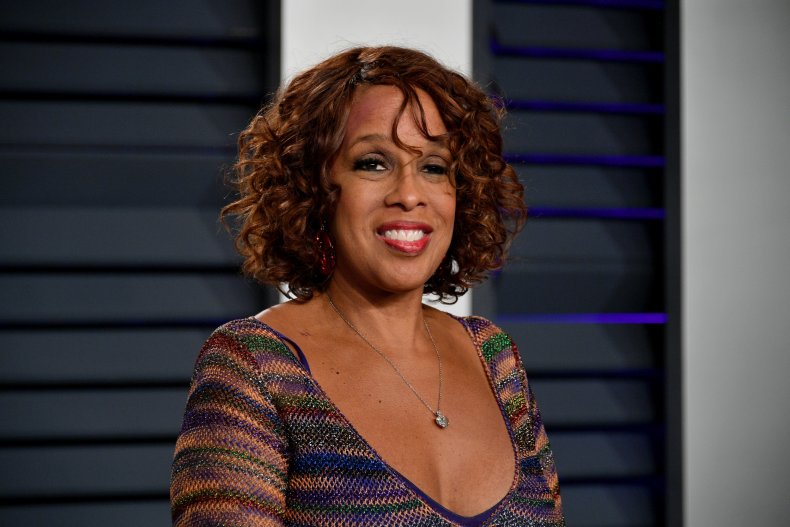 Following her interview with former WNBA champion Lisa Leslie, CBS This Morning host Gayle King received backlash from fans for bringing up Kobe Bryant's sexual assault charges.
The interview between the King and Leslie, who met Bryant at 18 and remained friends with the NBA legend, was focused on remembering the late Los Angeles Laker, who died in a helicopter crash in January, and the different aspects of his legacy from Leslie's perspective. Bryant was accused of rape in 2003 by a 19-year-old woman in Colorado. While the allegations sparked major controversy surrounding Bryant, the case was dismissed when the woman refused to testify.
"It has been said that his legacy is complicated because of the sexual assault charges which was dismissed in 2003, 2004. Is it complicated for you as a woman, as a WNBA player?" King asked Leslie.
"It's not complicated for me at all," Leslie stated. "I just have never seen him as being the kind of person that would do something violating to a woman or be aggressive in that way, that's just not the person I know."
King then asked Leslie if it is fair to talk about Bryant's sexual assault case "considering that he's no longer with us and that it was resolved, or is it really part of his history?"
"I think the media should be more respectful at this time. It's like, if you had questions about it, you've had many years to ask him that," Leslie said. "I don't think it's something that we should keep hanging over his legacy."
Following the interview, some people fans felt King was trying to tarnish Bryant's legacy by asking the question about the sexual assault allegations.
"Why would Gayle King even bring that up about Kobe Bryant? Yes, I understand she has a job to do. Certain things I feel should be omitted out of respect of the tragedy. Especially for your own, but I digress," Twitter user Dollar wrote.
"That Gayle King interview was done in poor taste...Kobe's family haven't even buried him and his rape allegations which he was exonerated of are being brought up," wrote Twitter user Queenyams with a thumb's down emoji.
"This is gross on Gayle's part," Twitter user Beyonca wrote.
"That @GayleKing interview with Lisa Leslie was distasteful. To ask Lisa about Kobe's alleged sexual assault while she's mourning his death was truly nasty. Charges were dismissed over 10 years ago and during his time of death that's what you focus on...Your agenda is calculated," wrote Twitter user Boogie.
"Gayle King tried to manipulate Lisa Leslie into bashing Kobe Bryant after he perished in a helicopter crash with his daughter and friends. This trend of trying to make people believe Kobe Bryant was a monster, needs to end immediately," Twitter user Big Boss wrote.
On January 26, Bryant, along with his 13-year old daughter Gianna and seven others, were killed in a helicopter crash in Calabasas, California. The other members of the fatal crash were identified by authorities as two of Gianna's basketball teammates, Alyssa Altobelli and Payton Chester, Altobelli's mother and father; Keri and John, Chester's mother Sarah, the team's assistant coach Christina Mauser and the pilot Ara Zobayan.