Gayle King Thought She'd be 'Clobbered' During R. Kelly Interview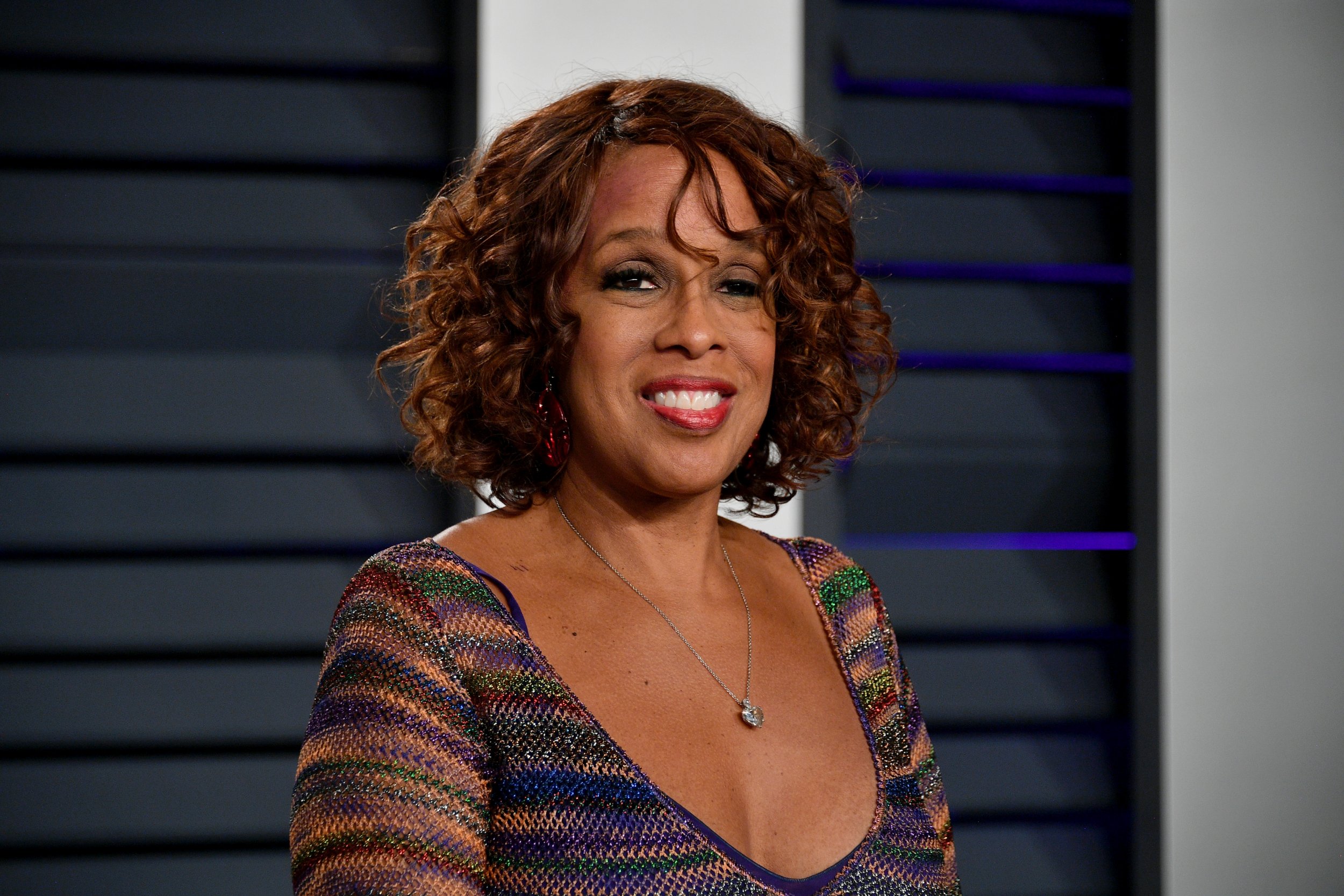 CBS News's Gayle King gave disgraced singer R. Kelly to speak his side of the story on Tuesday, something King suspected she would be "clobbered" for.
King, 64, conducted an interview with Kelly, 52, about the abuse charges he's facing. She later addressed the headline-making interview on CBS This Morning on Wednesday. King received praise from her colleagues for keeping her cool as she "remained tough and calm" throughout the experience, but Norah O'Donnell said she was "worried" about her when she "saw the pictures." To this, King explained how many of her friends—including Oprah Winfrey—were concerned for her safety and called her to see if she was "afraid" he'd hurt her.
"I actually never thought that," King began, "I thought I might get accidentally clobbered, but I didn't think that he would deliberately try to hurt me. I never felt in danger talking to him. I just felt he had a lot of emotion, he wanted to release it."
"When it was all over we had a conversation, we said goodbye. And at the end of the day, he was glad that he was able to say what he wanted to say...But it's hard to believe when you say, 'Robert, there are so many allegations and so many accusations and you've never had sex with anyone under the age of 17," she added.
Kelly has been accused of sexual abuse since the 1990s. In February, he was indicted on 10 counts of aggravated sexual abuse in regards to four apparent victims. Three of the accusers were minors at the time of the abuse, ranging from ages 13 to 16. The alleged misconduct occurred between 1998 to 2010.
Kelly addressed the allegations with King on Tuesday, which he denied by suggesting they were simply "not true." During this interview, he even stood up and shouted.
"Just use your common sense," Kelly said. "How stupid would it be for me, with my crazy past and what I've been through—oh, right, now I just think I need to be monster and hold girls against their will, chain them up in my basement, and don't let them eat, don't let them out, unless they need some shoes down the street from their uncle!"
The charges against Kelly and his interview with King followed the January debut of Lifetime's Surviving R. Kelly docuseries. John Legend was the only musician to participate in the show.