Gayle King 'Moved to Tears' By Inclusion in Time 100 List, Tribute From Director Ava DuVernay
In a series of photos posted on Instagram, CBS This Morning co-anchor Gayle King responded to her inclusion in Time's list of 100 of the most influential people of 2019. The list, which was released Wednesday, also includes Nancy Pelosi, Taylor Swift and Sandra Oh.
"It feels surreal & WONDERFUL to not only be included #time100 list but to make one of the covers. Wow," King wrote in an Instagram caption. "Thank YOU [Ava DuVernay] for a tribute that moved me tears."
DuVernay, an Oscar-nominated director and producer, wrote a touching tribute, saying King has successfully cultivated the abilities "the best journalists possess."
"To be present, but not centered. To observe. To bear witness. Gayle has long honed this craft," the tribute read. "So the fact that this year she is being lauded as one of the all-time great broadcast interviewers is simply the perfect signifier, a few decades overdue."
DeVernay concluded: "Our eyes are now open as we bear witness to her, standing right in front of us, gracefully in the center."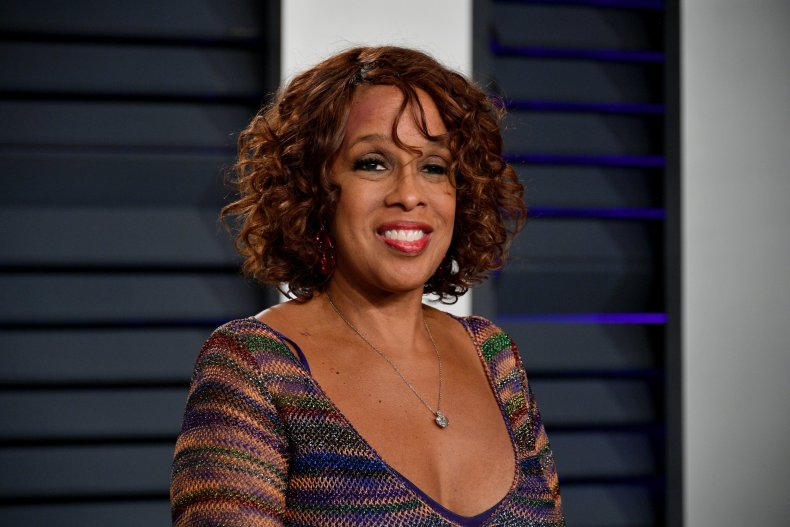 One of King's most notable interviews this year included the viral moment when disgraced rapper R. Kelly became intensely emotional in efforts to defend his innocence. The day following the March 5 interview, the 64-year-old reporter revealed she thought the rapper could have "clobbered" her.
As previously reported, King received praise from her colleagues for keeping her cool as she "remained tough and calm" throughout the experience, but Norah O'Donnell said she was "worried" about her when she "saw the pictures." To this, King explained how many of her friends—including Oprah Winfrey—were concerned for her safety and called her to see if she was "afraid" he'd hurt her.
"I actually never thought that," King began, "I thought I might get accidentally clobbered, but I didn't think that he would deliberately try to hurt me. I never felt in danger of talking to him. I just felt he had a lot of emotion, he wanted to release it."
"When it was all over we had a conversation, we said goodbye. And at the end of the day, he was glad that he was able to say what he wanted to say ... But it's hard to believe when you say, 'Robert, there are so many allegations and so many accusations and you've never had sex with anyone under the age of 17," she added.
Kelly addressed the allegations with King, that were recently brought to light with the January premiere of Surviving R. Kelly, which he denied by suggesting they were simply "not true."
"Just use your common sense," Kelly said. "How stupid would it be for me, with my crazy past and what I've been through—oh, right, now I just think I need to be monster and hold girls against their will, chain them up in my basement, and don't let them eat, don't let them out, unless they need some shoes down the street from their uncle!"
Kelly had been charged with 10 counts of sexual abuse against four women, three of whom are said to have been minors at the time of the alleged abuse. Rumors that the musician houses "sex slaves" surfaced in 2017.