Hamas Co-Founder Accidentally Shoots Himself in the Head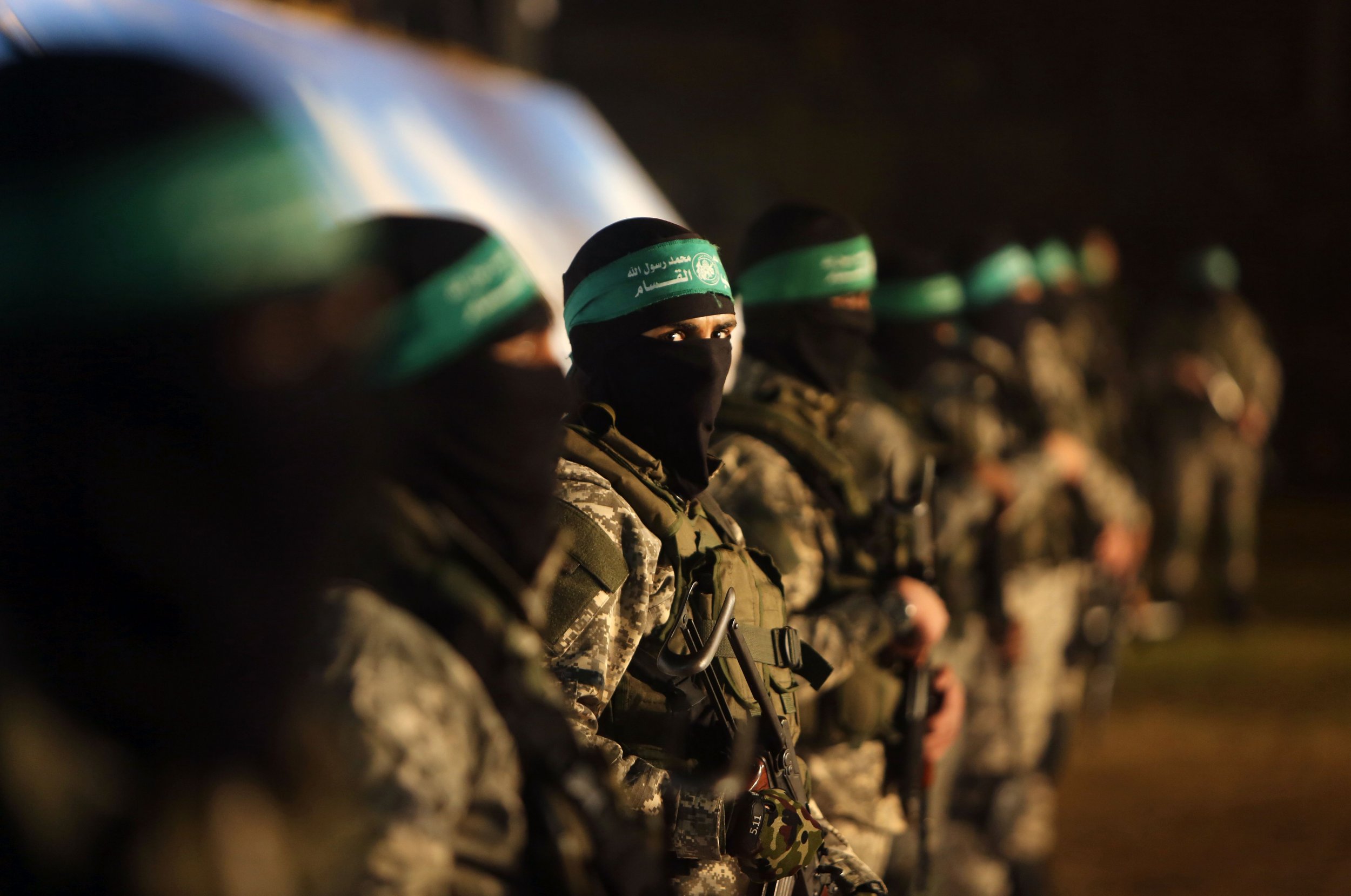 One of the co-founders of the Palestinian militant group Hamas is recovering in hospital after accidentally shooting himself in the head.
Imad al-Alami's gun went off as he cleaned it at home in the Gaza Strip. He is badly wounded and is now being treated at a hospital in Gaza City.
Alami was "inspecting his personal weapon in his home" when it fired, Hamas spokesman Fawzi Barhoum told the BBC.
Alami, who was believed to have fled to Turkey after the 2014 conflict with Israel, remains a top official with the Islamist group.
Observers have claimed that Alami is a key connection between Hamas and the Iranian regime in Tehran, which like the militant group views Israel as its archenemy and has funded its military wing in Gaza.
He is also believed to have ties to the Lebanese Shiite militant group Hezbollah, a proxy group of Iran, and its secretive leader Hassan Nasrallah.
The U.S. designated Alami an extremist in 2003 alongside five other officials, including former politburo chief Khaled Meshal and deputy political chief Mousa Abu Marzouk. At the time, the Treasury Department said that he was a member of the group's political bureau in Damascus, Syria.
It said that he at one point had "oversight responsibility for the military wing of Hamas within the Palestinian territories," referring to the West Bank and the Gaza Strip. "As a Hamas military leader, al-Alami directs sending personnel and funding to the West Bank and Gaza."
Hamas has fought three wars with Israel in the Gaza Strip since 2007, the year that Israel implemented a crippling economic blockade on the territory. Egypt also controls a crossing in and out of the coastal enclave.
After President Donald Trump's recent announcement that he had ordered the relocation of the U.S. Embassy from Tel Aviv to Jerusalem, Hamas called for a third Palestinian intifada, or uprising, against Israel's military occupation in East Jerusalem and the West Bank.