Gaza Mortar Hits Israeli Kindergarten Amid Largest Artillery Barrage Since 2014
At least 25 mortar shells have been fired into southern Israel from the Gaza Strip, in the largest single barrage from the Palestinian territory since the 2014 war between Hamas and Israel.
Emergency sirens sounded to urge residents to take cover as Israel's Iron Dome anti-missile system engaged the projectiles, destroying some in midair, Reuters reported.
Several shells evaded Iron Dome rockets and landed in Israeli communities on Tuesday morning, including one that exploded in the yard of a kindergarten.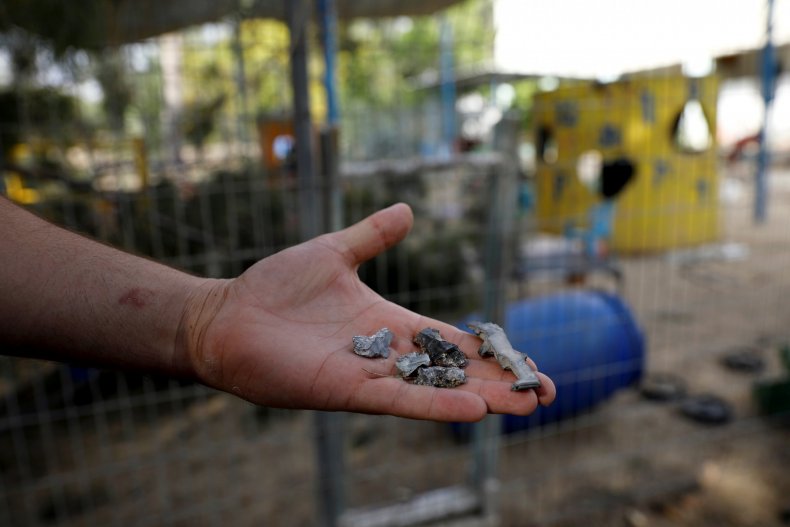 No group immediately claimed responsibility for the mortar attack, but the Israel Defense Forces said it believes the barrage was launched by the militant Islamic Jihad group with permission from Hamas, the Palestinian Islamic political party. IDF's policy is to hold Hamas, which controls Gaza and its 2 million residents, responsible for all attacks launched from within the coastal enclave.
According to Israeli newspaper Haaretz, Hamas and other militant groups have been evacuating positions in Gaza in anticipation of Israeli retaliation. Israeli jets have already hit Islamic Jihad targets in the Strip, according to residents, though the IDF has yet to confirm the reports.
The barrage is the largest attack from Gaza in several years. Islamic Jihad released a statement calling the salvo a "welcome response by the resistance," adding, "Our people's blood is not cheap," The Times of Israel reported. Last week, three Islamic Jihad members were killed by Israeli tank fire.
Tensions remain high along the Gaza-Israel border, where Palestinians have been massing to demonstrate for the right of refugees to return to their ancestral lands in Israel.
Gaza residents have also been protesting the recent opening of the U.S. Embassy in Jerusalem and calling for an easing of the blockade imposed on the coastal enclave by Israel and Egypt.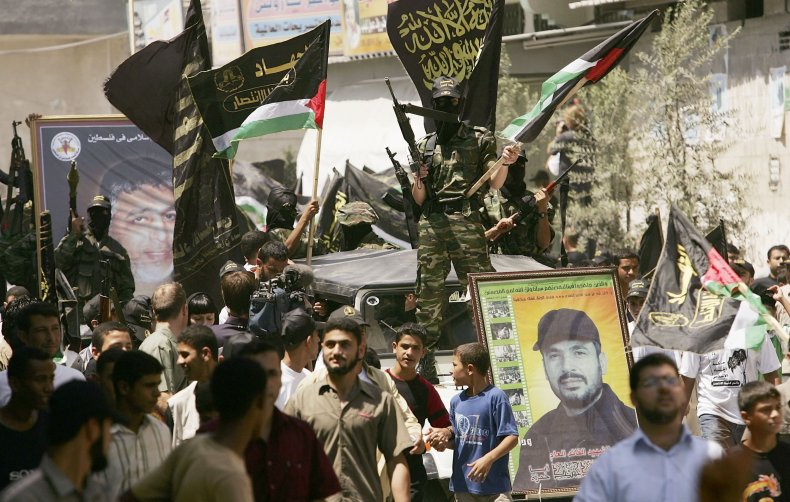 Related: Gaza shootings photographer: 'You realize the amount of luck involved in being able to just walk away' | Opinion
At least 116 Palestinians have been killed by Israeli snipers, tanks and airstrikes since the protests began on March 30. Israel has defended the killings by claiming that Hamas was using the demonstrations as cover for breaching the border fence and launching attacks on Israeli positions.
On Monday, Israeli tank fire killed a Hamas fighter at a border outpost, while two other militants were arrested when they tried to break through the fence. Israeli authorities have also reported two instances of heavy machine gun fire toward southern towns from Gaza.
Multiple Hamas members have been killed in recent weeks, some during the protests and others in targeted Israeli strikes. Though Israel has claimed this proves that the demonstrations were not peaceful, Hamas officials say that most of those killed were simply taking part in the protests of their own accord rather than coordinating attacks.