Gaziantep Attack: Turkey Retreats on ISIS Child Suicide Bomber Claim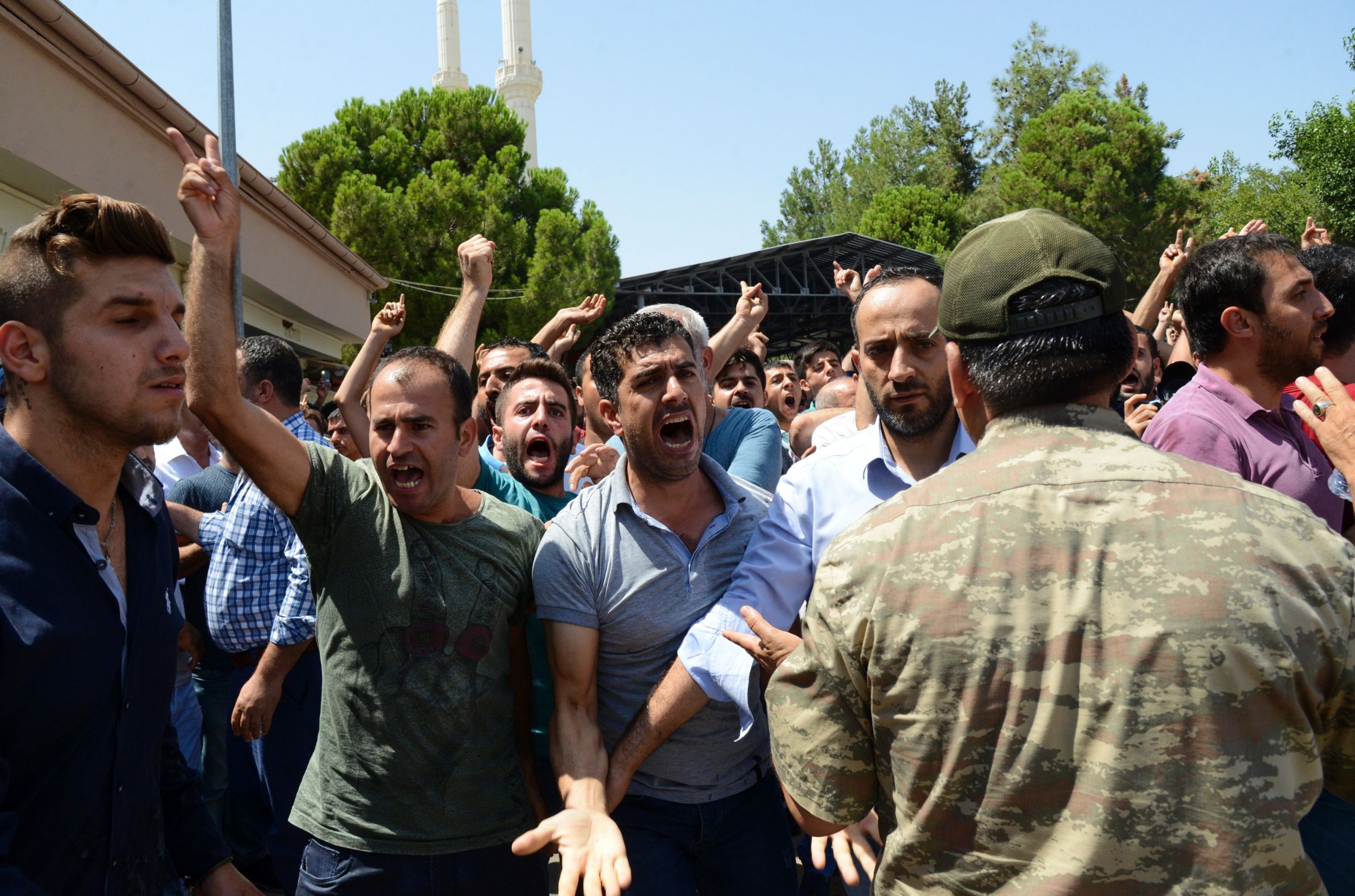 Turkey retreated Monday from an earlier claim that a child suicide bomber had carried out an attack on a Kurdish street wedding in Gaziantep that left 54 people dead and dozens wounded.
"We do not have a clue about who the perpetrators behind the attack were. Early information on who did the attack, in what organization's name, is unfortunately not right," Yildirim told reporters in Ankara.
Turkish President Recep Tayyip Erdogan had said Sunday that a youth aged between 12 and 14 years of age had perpetrated the attack in the southern city, suggesting that the Islamic State militant group (ISIS) was responsible.
No group has yet claimed responsibility for the attack but ISIS rarely claims attacks in Turkey, which analysts speculate to be because of its use of Turkey as a transit country to get foreign fighters into its self-proclaimed caliphate in Syria.
Turkish authorities have been unable to identify the attack thus far, and Yildirim said that talk of the bomber being a child was only "rumors" but said that security services would find out who carried out the bomb blast. "Those who were behind the attack will be revealed, there is no doubt about this," he said. Authorities are conducting DNA tests on the bomber to clarify his or her identity, nationality and gender.
It remains unclear if the attack was carried out by a bomber who had crossed from Syria or had been residing in Gaziantep in one of the many homegrown sleeper cells that officials believe the jihadi group has developed in the Turkish city.
Erdogan had said after the attack that ISIS was attempting to "position" itself in Gaziantep. The city is located 37 miles north of Syria and has been a key point for refugees fleeing the five-year civil war in Syria.
In the past year, Turkey has suffered a series of extremist attacks by Kurdish militants and radical Islamists, the deadliest being a double bombing on a peace rally in Ankara and a triple suicide bombing at Istanbul's Ataturk airport. It was also subject to a failed coup attempt last month when sections of the military attempted to overrun Istanbul and Ankara.