Gazprom Threatens To Cut Off Remaining Gas Supplies to Europe Via Ukraine
Gazprom, Russia's state-run energy giant, has threatened to interrupt its remaining gas supplies to Europe because of a legal dispute with Ukraine's state-owned gas company Naftogaz over transit fees.
In a statement published on Wednesday, the Russian gas company wrote that it "categorically rejects all claims by the Naftogaz of Ukraine regarding proceedings on the transit of Russian gas to Europe—services that have not been provided by the Ukrainian party should not and will not be paid for."
Gazprom said Russian state authorities could impose sanctions on Naftogaz as a result.
"In practice, this will mean a ban restricting Gazprom from fulfilling its obligations to the sanctioned entities as part of its executed transactions, including financial operations."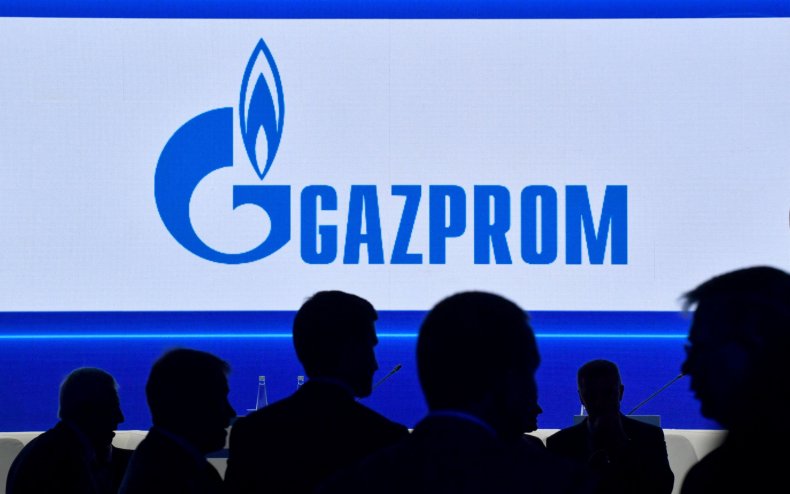 In the same statement, Gazprom accused Ukraine's Naftogaz of refusing to "fulfill its transit obligations through the Sokhranivka entry point," something which the Russian energy giant says Naftogaz has recognized.
"Naftogaz of Ukraine is fully aware that, in line with the agreement dated December 30, 2019, failure to fulfill obligations on its part means no payment even if Naftogaz of Ukraine claims a force majeure event to have taken place in Ukrainian territory," Gazprom wrote. The "force majeure event" Ukraine refers to is, of course, the Russian invasion of Ukraine, which has unfolded in a now already seven-month long conflict.
Gazprom wrote that normally every dispute should be settled in Zurich, Switzerland, according to the deal signed under Swedish law.
But as both Sweden and Switzerland have become "unfriendly to the Russian Federation," Gazprom said, because of the sanctions imposed against Russia in the aftermath of President Vladimir Putin's invasion of Ukraine, "Gazprom has been deprived of its fundamental right to a fair and impartial hearing either at the arbitration court or at the state courts in the jurisdictions where the proceedings are taking place."
Newsweek has reached out to Gazprom for comment.
In December 2021, Naftogaz filed a complaint against Gazprom with the European Commission, accusing the Russian gas giant of anti-competitive behavior by reducing its delivery of natural gas to Europe, despite growing demand, while preventing other companies from supplying additional gas to the continent.
In its appeal to the EU Commission, Naftogaz accused Gazprom of creating an artificial gas shortage in Europe in order to force the EU into commissioning the Nord Stream 2 pipeline, whose certification has (since the beginning of the Russian invasion of Ukraine) been suspended by Germany's chancellor Olaf Scholz.
Leaks in two Baltic Sea Nord Stream gas pipelines between Russia and Europe detected by Denmark on Tuesday have been attributed to Russia, whom European leaders have accused of "sabotage."
EU Commission president Ursula von der Leyen said the EU will react with the "strongest possible response" to any deliberate disruption to European energy infrastructure.
Update, 9/28/2022 7:30 a.m. ET: This breaking news story has been updated to offer more context on the story.