alt.ctrl.GDC Returns to Showcase Outside-the-Button Thinking
Punch a rubber zombie head, get buried alive or be a unicorn with feelings
Pong paddles. Joysticks. Dual analogs. Touchscreens. The evolution of how we play video games runs in tandem with the games themselves. But commercial developers, who must adhere to the ubiquitous keyboards and controllers used across popular platforms, rarely get a chance to design a game from a controller-first perspective. Not so at the 2018 Game Developers Conference, which hosts the alt.ctrl.GDC event every year to celebrate outside-the-button thinking.
This year there are 20 games on display, ranging from Grave Call's co-op buried alive challenge ( complete with coffin ) to Unicornelia's unicorn horn-driven exploration of mental health to a custom-built spaceship panel full of loose wires and frayed nerves in Too Many Captains (And Not Enough Wire). Oh, and Disco Is Dead! lets you slap a zombie head in rhythm to disco music. So, what drives these extra-creative creators?
"It feels a bit like a plane taking off while it's still under construction! In designing controller-first, there's a constant tension between iterating on the controller and iterating on everything else," Avi Romanoff, part of the team behind space disaster sim Too Many Captains (And Not Enough Wire), told Newsweek. He explained part of the challenge, and reward, is found in discovering if design issues are the fault of the controller or the fault of the game itself. "It's hard to know what to tweak."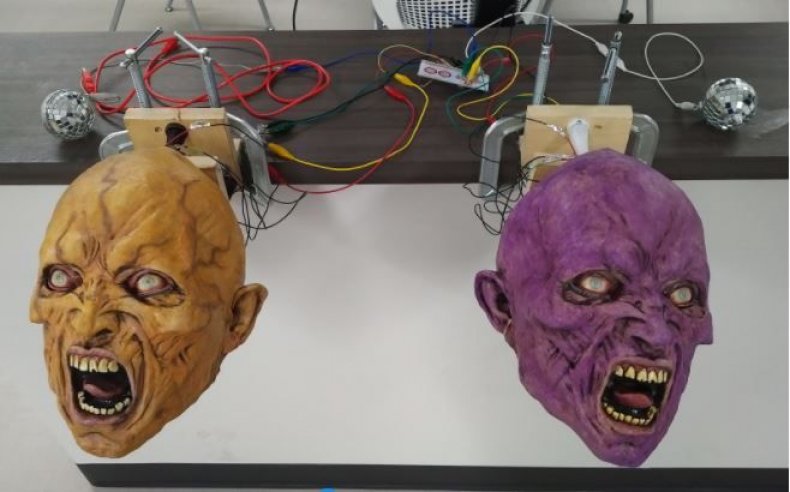 For others, the approach goes beyond game design. Thinking from a controller-first perspective means thinking differently from the outset.
"We would all classify ourselves more as interaction designers vs. traditional game designers," said Courtney Snavely, who worked on Unicornelia. "What experience [do] we want to create for the player, including how we want them to feel both emotionally and physically?"
Cultivating these experiences requires unique set-ups. Part of the challenge of pulling off a successful showing at alt.ctrl.GDC is making sure everything works smoothly. This is easier said than done, in part because it's difficult to gauge how first-time users will interact with a foreign control concept.
"We always have to prepare for the worst possible scenario," said Snavely. "Every time you play test, you start to notice holes in the construction. Someone pressing a button harder than you were anticipating, homemade circuits that don't stand up to the wear and tear."
Romanoff and his team are likely the readiest crew of the bunch. They prioritized portability and simplicity, and created a single plug-in device that takes about 60 seconds to set up. For Kassandra Kadar, part of the Disco is Dead! design team, the constraints of a feasible set up conflicted with their dream of a retro display.
"We would have loved to see our game materialize into the attractive arcade cabinet that it was designed to be," she said.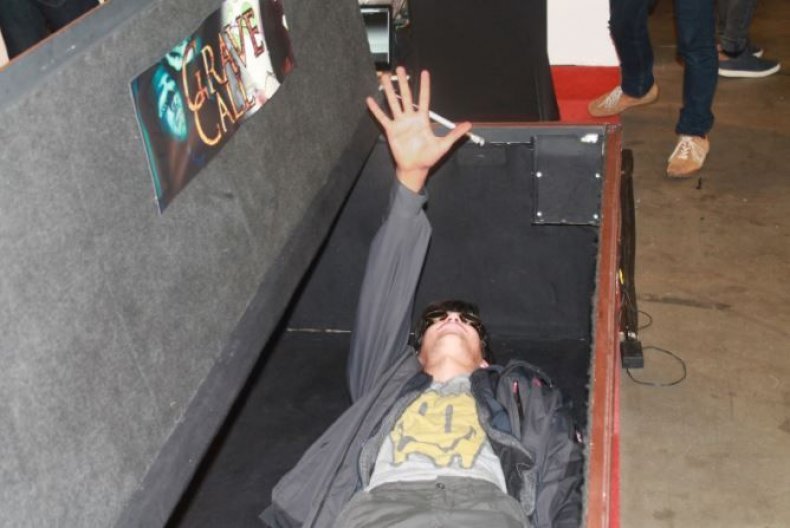 Despite the limitations of experimental or hurried set-ups, the developers involved with alt.ctrl.GDC still manage to delight their audiences. Sometimes it's as simple as the laughter and excitement players have shown for manhandling a rubber zombie head in Disco is Dead! but it can also go deeper.
"We generally get a great response when we describe the concept to people; a lot of support about using a creative outlet as a way to discuss mental health," said Snavely. Unicornelia was borne of the team's own experiences dealing with the academic pressures of their fall semester. They wanted to channel that stress into something positive.
"Discussing mental health, can often become heavy and intimidating. We wanted to create something that forced people to have fun with it. We wanted to reward players for completing small tasks," she said. "Some days you only have the energy to cook lunch or do laundry, and these small steps should still be celebrated and rewarded."
Connections with audiences can be immediate and widespread. Grave Call developed a "small cult following" at a Swedish Comic Con where programmer Leo Janssen said he encountered fans eager to describe the game to friends and play it "over and over again."
Creative thinking and artistry do not exist inside a vacuum, and this year's alt.ctrl.GDC devs drew inspiration from big hits like Dance Dance Revolution and Keep Talking and Nobody Explodes, both games with unconventional controllers. Janssen remains impressed by a Porche 911 modded to run DOOM, and Snavely cites the classic NES controller as one of the all-time greats. Romanoff goes even older-school when asked about contenders for greatest controller of all-time.
"Probably the rotary dial. Like from old telephones. It's just got a really fun and unique tactile feel. It's so much more creative than a simple keypad. Someone should try building a game out of one," he said.
Maybe next year, somebody might.
alt.ctrl.GDC runs from March 21-23 at the Game Developers Conference in San Francisco. For more information visit the official website.
Correction: A previous version of the story attributed quotes provided to Newsweek to Nuha Alkadi. The quotes came from her colleague Kassandra Kadar. The article has been updated to correct this error.