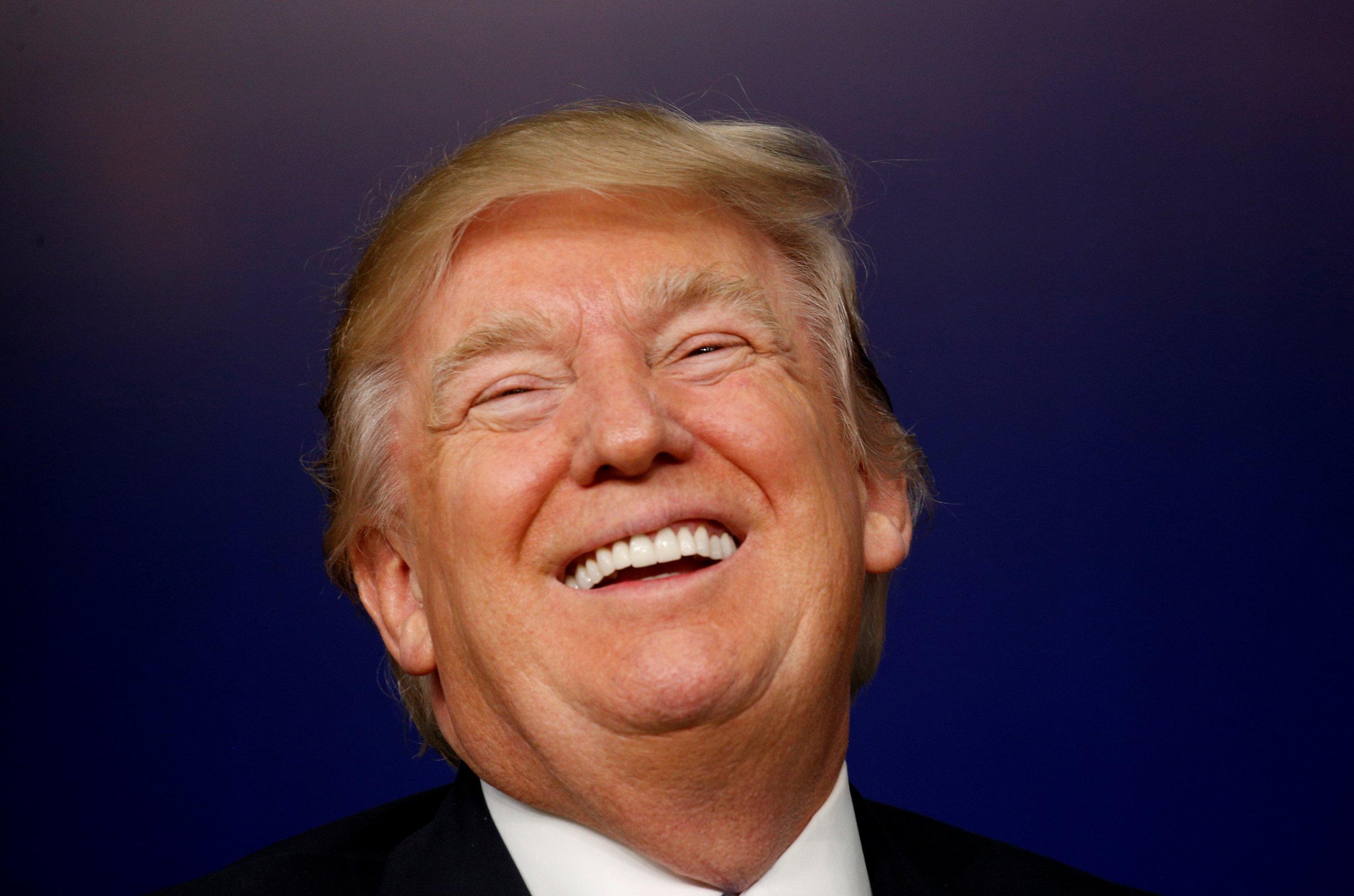 Is this "the Trump Economy"?
The U.S. gross domestic product (GDP) grew by 3 percent in the third quarter, according to new statistics released Friday—a big win for President Donald Trump, who was repeatedly told by economists that his growth target of 3 percent was unrealistic if not impossible.
This is the second consecutive quarter that GDP, the leading indicator of economic strength, has met Trump's goal. The economy grew 3.1 percent last quarter, its fastest pace in two years.
"We're in full swing. Let the good times roll," said Moody's Analytics Chief Economist Mark Zandi in a statement.
The surge is not a surprise to economists, though the strength of it is. In 2016, the annual rate of growth was only 1.6 percent, but the economy has been expanding since June 2009. And economists predict growth will continue until at least May 2018, which would make the current expansion the second-longest in history.
But economists did not expect growth so far above 2 percent.
Senate Republicans will likely use the economic boost as a platform for their tax overhaul bill, which aims to cut taxes for wealthy Americans. Democrats, who have criticized the plan for relying on "absurd economic projections," will face new difficulty defending their arguments.
Treasury Secretary Steve Mnuchin hailed the 3 percent growth as "Trumponomics," a one-word term meant to comprise regulatory cuts, tax cuts, health care reform, trade reform and a $1 trillion infrastructure plan. So far, Trump has succeeded only in cutting regulations, some of which protect clean air and water.
White House economic adviser Kevin Hassett said that Trump administration policies were responsible for the increase. "Firms are optimistic both because of regulatory reform but also because they expect corporate tax reform and overall tax reform," he told reporters Friday.
But the current boom doesn't actually have too much to do with Trump's policies—it's a worldwide phenomenon that includes widespread global economic expansion and no major country experiencing recession, according to the International Monetary Fund. The IMF has had to revise its economic growth predictions higher two times this year.
This is the first measure of the economy since Hurricanes Harvey and Irma hit the U.S., crippling production in the Southeast region of the country. Economists had forecast that the fallout from the storms would slow growth to an annualized pace of 2.5 percent. It appears likely that 2017 growth will end the year higher than that.
But the destruction brought on by the storms was no match for the increase in consumer and business spending. A recent study shows that consumers and executives are more confident in the economy than they have been in over a decade. In addition, investor markets are at record highs, and unemployment is low.
Personal consumption grew at a pace of 2.4 percent, and business spending grew by 3.9 percent. These past two quarters have increased Americans' disposable personal income by $198.7 billion and personal savings by $1.04 trillion.
The U.S. can expect sustained growth in the aftermath of the hurricanes as consumers and businesses spend to rebuild. For example, 600,000 to 1 million cars will need to be replaced.
GDP is the government's main measure of economic growth. It takes into account all products made and sold in the United States.
Newsweek reached out to the White House and Department of Commerce for comment.