'Gears of War 5' Escape Mode Is A Big, Bloody Jailbreak
I watched my Hive buster, Lani, burst out of a pulsating egg. She pulled a slimy respirator with a foot-long trachea tube out of her throat. Covered in viscera, she is eyes forward and ready to go. Another day in the office for this Gear of War 5 Hive buster, a soldier who gets captured by The Swarm on purpose so she can bust out and raise hell. This is where you come in. You're here to shoot, stomp and saw your way through the unrelenting Swarm alongside two other players. Escape Mode is new to Gears 5, and the E3 2019 demo showcased some of the fine detail that makes Gears 5 a top-tier shooter. Whether or not the mode can sustain a robust and active community is another question entirely, and one that can't be answered by a brief, one-round demo.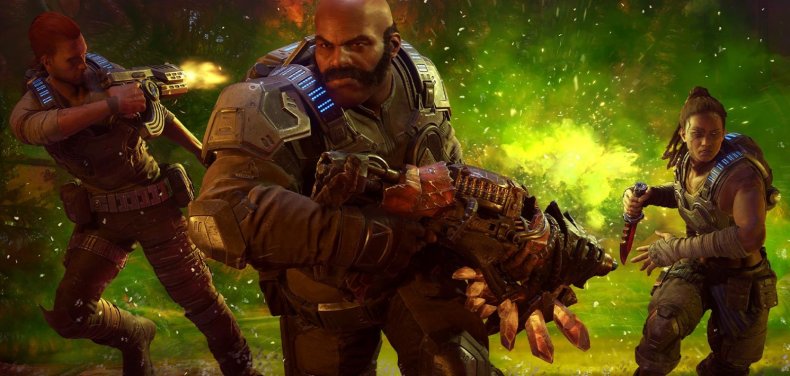 Great Controls and Active Feedback
One of my favorite things about the Gears franchise is how it manages to give more tactical info than most shooters without feeling too busy. Damage numbers pour out of enemies with each shot, and the pace, totals and colors of the numbers makes for an intuitive system. It's easy to find a weak spot on a foe when you're spraying wildly, which teaches you tactics as you go. The gamified "sweetspot" reload system, which grants buffs if you reload with perfect timing, turns what is normally a rote task into a small challenge that casts a large shadow when ammo is low and the fighting is intense. So basically all the time in Escape Mode.
Newsweek subscription offers >
Gears 5 Escape Mode Is A Long Sprawl
The map for Escape Mode was a massive industrial zone. There seemed to be endless nooks and crannies to explore (usually for ammo). It felt, at times, like too much empty space. More than once I wondered where the enemies were, which isn't something you expect in a Horde Mode; however, our default setting for the demo was beginner. I would hope higher difficulties really turn up the enemy counts, because they're a lot of fun to kill.
I played as Lani who is a melee expert. I peeked at my loadout before starting and saw I had a 60 percent melee damage buff. So I did a lot of stabbings until I came across a melee weapon, and then things got delightfully messy. Focusing on melee also helped spread the ammo around a bit more so my teammates weren't running out of bullets at a crucial time.
Gears 5 Combat Is On Point
Newsweek subscription offers >
All the weapons felt great and the demo showcased a bit of variety, including a super fun cryo gun that froze enemies. Running a melee character introduced me to some cool death animations, and I'm happy to say it's still satisfying to stomp a downed enemy with your boot. The enemy variety could've been a bit better, with only one really outlandish encounter: the Swarm Flock
Gears 5 needs to deliver more of that in Escape Mode.
Gears of War 5 Hands-On Honorable Mention: The New Xbox Elite Controller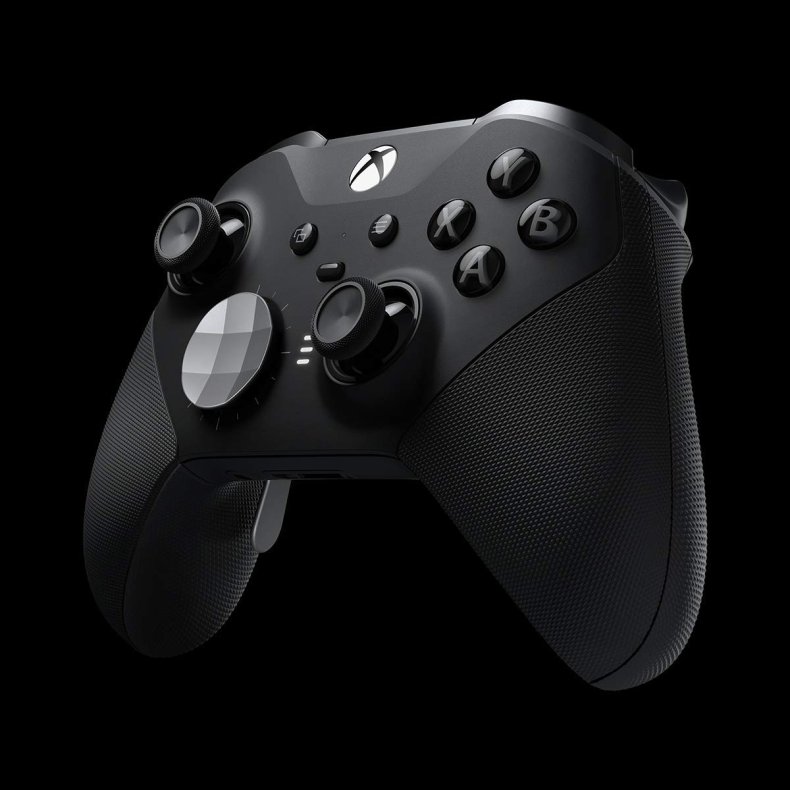 I am not normally one to care about the controller I'm using, but I'll be damned if this wasn't one of the most pleasant things I've ever held in my gaming career. It had a nice heft to it, and the textured grips felt like I had a Craftsman tool in my hand or something. I'm not sure it's worth the price of a car load of groceries, but this controller is a worthwhile splurge.
All in all, my Gears of War 5 Escape Mode hands on was a success. I jumped in with no idea what to do, figured it out and had fun doing it. I would've liked a harder difficulty, but I guess that means I have something to look forward to when it releases on September 10, 2019.
'Gears of War 5' Escape Mode Is A Big, Bloody Jailbreak | Gaming