'Gears of War' Expands with 'Gears POP!' Mobile Game and 'Gears Tactics'
The Gears of War universe is expanding with the release of two new games. While one doesn't seem like it will be canon, the other gives a new way to play a Gears of War game.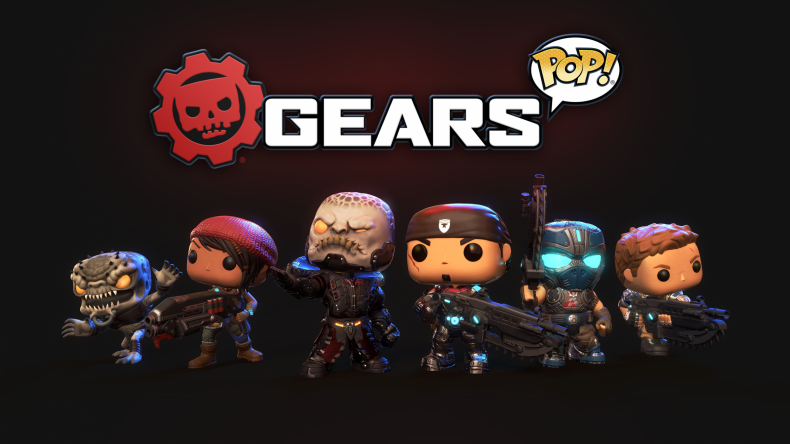 The first game is Gears POP! and it stars all your favorite Gears characters, but not the muscle-bound versions you expect. Instead, every character's Funko POP figure makes an appearance instead. No information is known about the game specifically, but we do know Gears POP! is a mobile game, with releases planned for iOS and Android devices. This could be the rumored Gears of War battle royale game we heard about earlier.
What we know for sure is that Gears POP! is set to release in 2019, and makes Marcus Fenix look downright adorable.
The second Gears of War experience announced at this year's E3 Showcase is Gears Tactics. This game sounds like it will meld the popular Halo Wars style of real-time strategy with the Gears of War franchise. It could also lean towards the XCOM style of strategy, as it was mentioned during the reveal that there is a character-driven story mode. Also mentioned in the presentation are customizable squads and equipment, fast combat and big boss battles.
Gears Tactics also serves as a prequel to the first Gears of War. The RTS take on Gears is set 12 years before the first entry in the franchise. No release information for Gears Tactics was mentioned, so don't expect to see a release any time soon.
So what do you think? Are you interested in knowing more about either of the two Gears of War spin-off games announced at this year's Xbox E3 Showcase? What other games do you think will get the POP! treatment moving forward? Let us know your thoughts in the comments section below.