Dutch Politician Geert Wilders Tells Hate Trial: 'I've Said Nothing Wrong'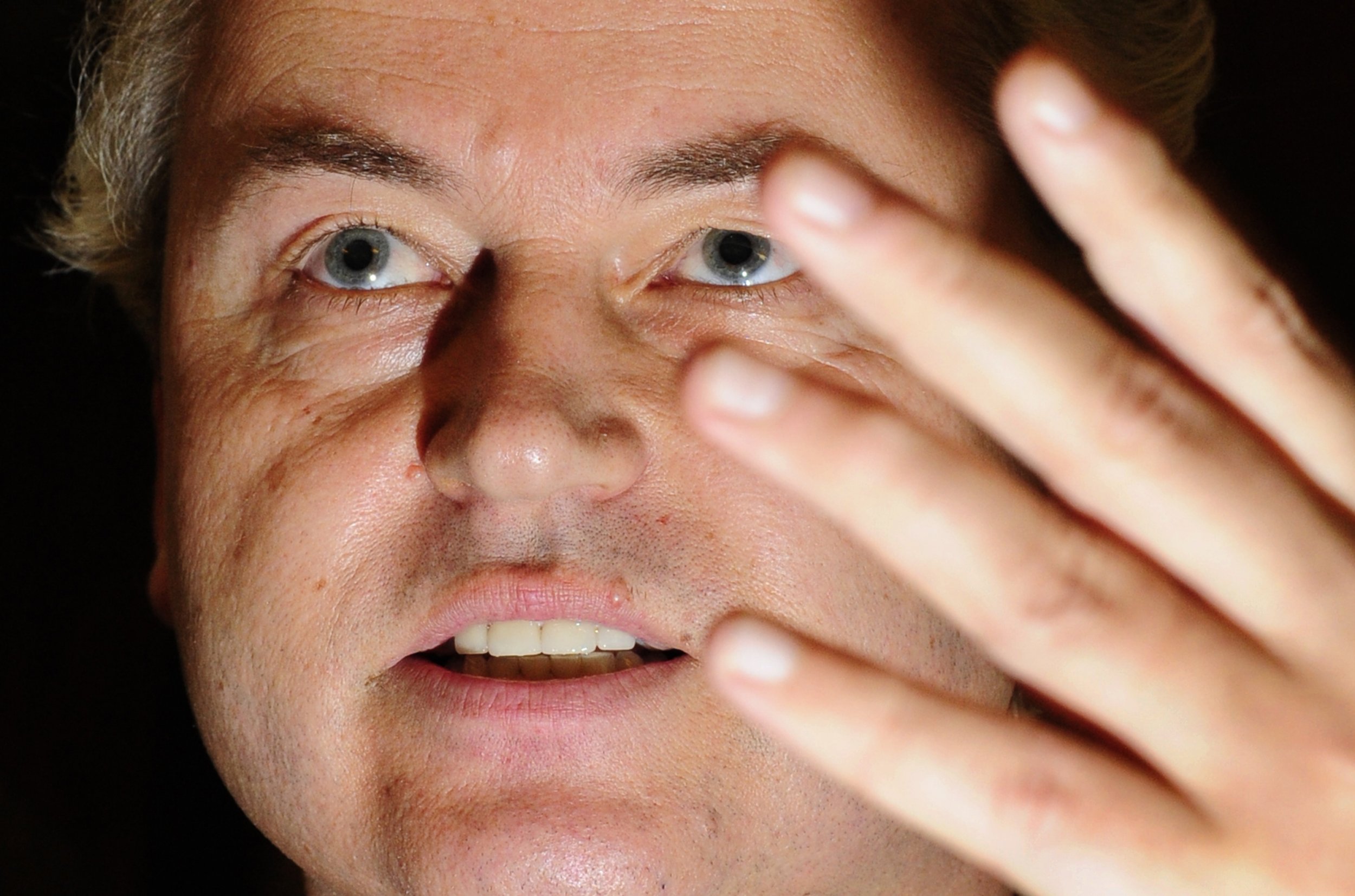 Dutch anti-Islam opposition leader Geert Wilders said he had done nothing wrong in a statement read out at the start of his trial on charges of inciting discrimination and hatred of Moroccans on Monday.
The Freedom Party leader was charged over his appearance at a local election rally in early 2014, when he was filmed leading chants for fewer Moroccans in the country and calling them scum.
"It is my right and my duty as a politician to speak about the problems in our country. Because the Netherlands has a mega Moroccan problem," he said in the statement read by one of his lawyers.
Wilders, who could face up to two years in jail and a fine of up to 7,400 euros ($8,100) if convicted, has refused to attend what he calls a political trial.
His statement read in the high-security courtroom near Amsterdam's Schiphol airport dismissed the charges as an attempt to strip him of his free speech.
A verdict is due in December, in the build-up to the country's March 15 parliamentary elections, when Wilders is hoping to unseat Prime Minister Mark Rutte's conservative VVD party, which rules in a fragile coalition with Labour.
An October 27 poll suggested Wilders will double his party's presence in the lower house, and trail Rutte by just two seats in the 150-seat legislature after the vote.
Although Wilders has never governed, his tough line on immigration and Islam has set the tone of political debate in the Netherlands for a decade.
His statement Monday said Moroccans made up a disproportionate share of welfare recipients and criminals. "I haven't said anything wrong," he added.
Under Dutch law, no formal plea is entered. But Wilders has denied the charges—one of discrimination and another of inciting hatred of Moroccans—and has argued he was only saying what his constituents think.
He was acquitted of inciting racial hatred in 2011 after he called for the Koran to be banned and for "criminal" Moroccans to be deported.
The Netherlands's 400,000 Moroccans make up about 2 percent of the population.