Geminid Meteor Shower 2017: How, When and Where to Watch the Greatest Light Show of the Year Tonight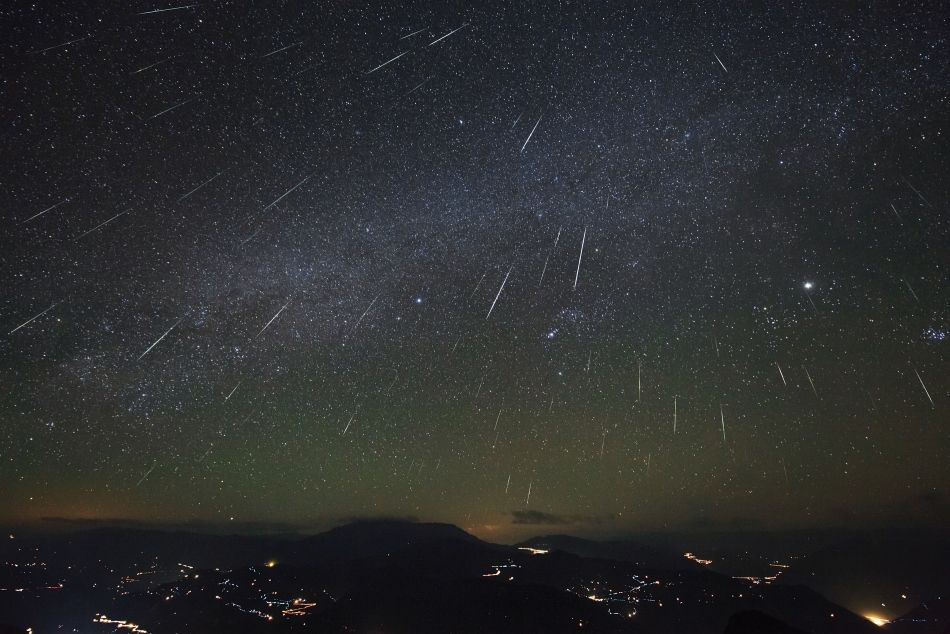 Well, friends, the Geminids are upon us. After weeks of eager anticipation, the night is tonight.
In case you didn't hear, the Geminids, quite likely the greatest meteor shower of the year, will peak Wednesday night until early Thursday morning. Conditions are close to perfect for the Geminid meteor shower this year. Unlike in 2016, the moon will be dark enough so that the meteors will shine brilliantly. And there are predicted to be up to 120 meteors per hour.
Simply put, that's a lot of meteors.
There are several ways to watch the Geminids online: Slooh will be airing a livestream of the Geminids as viewed from their observatories; and this Virtual Telescope Project will also be airing the shower.
If you are able to venture out yourself, Sky and Telescope magazine has a few good tips. For starters, you should give yourself about 20 minutes to let your eyes adjust. Light from a smartphone screen or any other light source probably won't help your eyes adjust to the dark. Once you're acclimated, one options is to try and find the radiant point of the meteor shower, the constellation Gemini.
But, Sky and Telescope says, you don't have to. In fact, they recommend against it. "Don't fixate on looking toward Gemini," editor Kelly Beatty says. "Geminids can appear anywhere in the sky, so the best direction to watch is wherever your sky is darkest, which is probably straight up. If you face away from the radiant, with your back to the constellation, you should actually be able to see a fair number of stars.
It's going to be cold outside, so if you do venture out, bring a coat. But, on the bright side (pun intended? You decide), it shouldn't take too long to see any meteors. With the high rate of brilliant shooting stars, even a half hour's watch should yield something. And unlike many other meteor showers, the Geminids will begin to peak well before midnight, so anyone with concerns about staying up on a school or work night can rest easy.
SaveSave