What Gemma Chan Said About Her Role in Controversial Episode of 'Sherlock'
Gemma Chan has reflected on the roles she took in her early acting career, and admitted she might have made different choices in hindsight.
One such role was in Sherlock, where Chan played pottery expert Soo Lin Yao in the first season's second episode "The Blind Banker."
In the episode, Sherlock Holmes (Benedict Cumberbatch) and Dr. John Watson (Martin Freeman) investigate ciphers left by a secret Chinese criminal organization known as the Black Lotus Tong, who smuggle antiquities from China to London to be sold.
Their investigation takes the characters into Chinatown, and sees them visiting a traveling Chinese Circus and an oriental curio shop called "The Lucky Cat."
Sherlock was a modern retelling of Arthur Conan-Doyle's iconic Sherlock Holmes novels, and was created by Mark Gatiss and Steven Moffat.
What has Gemma Chan said about acting in Sherlock's "The Blind Banker"?
The Crazy Rich Asians star's character was a damsel-in-distress who was killed during the investigation by her brother, who was a member of the criminal gang Holmes and Watson were trying to uncover.
British Vogue claimed the episode was a "racially tone-deaf exercise in orientalism," and asked Chan how she felt about the part a decade later.
In response, the actress said: "Would I necessarily make the same choices now, if given the choice? Maybe not.
"I think I would speak up more if I felt that a role was leaning into an orientalist trope of some sort. I'm much more aware. And I think I'm in more of a position where I could say something."
Chan added that she had "complete respect" for the cast and crew she worked with on the BBC drama, but felt the industry had changed since it was made.
The Eternals star also claimed it will take more time for culture to change as a whole, including in the entertainment industry.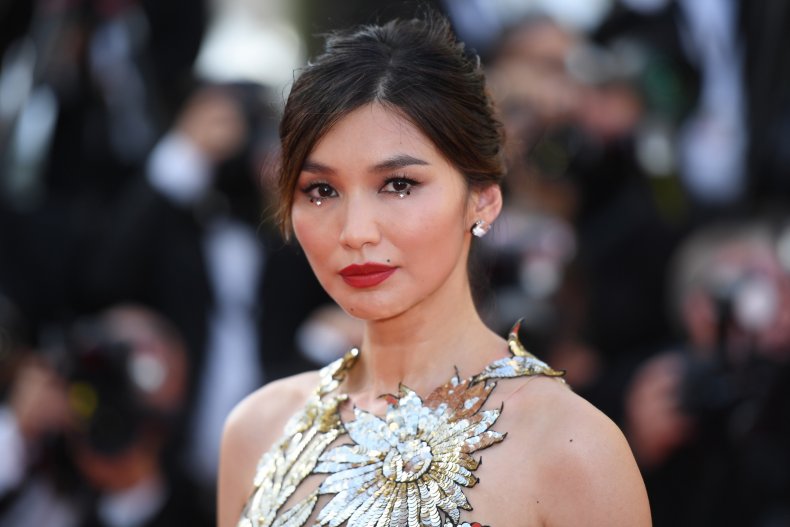 What have critics said about "The Blind Banker"?
Since the episode aired in 2010, it has been criticized for its use of orientalist stereotypes and the way it represented British-Chinese people.
At the time of its release, "The Blind Banker" was criticized by Laurie Penny in the New Statesman for having a "yellow peril" storyline.
Penny said in her criticism of the show that the episode was a "booga-wooga yellow peril exotic c****y slaughter emporium: an exhilarating romp through nearly every hackneyed orientalist cliché going."
While British-Chinese blogger Anna Chen also claimed at the time that her "heart [sank]" when she realized the episode was showing Asians as "a cruel race."
In her review of the episode, Chen wrote: "Very clever creators Mark Gatiss and Steven Moffat, and their resident Sax Rohmer Stephen Thompson, plus assorted producers, editors, BBC bods and friends, uncleverly fail to pull the mindset out of the 19th century."
Simone Knox examined "The Blind Banker" in an essay on the representation of British-Chinese identities in TV dramas, and also highlighted the stereotypes that are prevalent in the episode.
Knox wrote: "On the rare occasion that British Chinese actors find employment on Sherlock, this is intertwined with the presence of exoticizing stereotypes.
"In addition to the tea ceremony, there are the circus performers' uncanny tricks, while shots of Chinatown emphasise its Otherness through a dense compositional arrangement of red lanterns—and that most troubling representational pattern: criminality."
Despite the criticism, the episode has also been praised by others with The Guardian's Sam Wollaston saying it was "better than the first episode."
He wrote: "Crucially, it's scarier—with some proper creepy moments in a dark museum, and the ominous threat of ruthless Chinese gang culture hanging over the whole thing. The plot is more satisfying—clearer and more self-contained."
IGN's Chris Tilly gave the episode a rating of seven out of 10, but claimed it was "a lacklustre effort that fails to do justice to that smart and sophisticated start."