Could Gen Z Voters' Views on Issues Cost Republicans in Midterms?
In a last-ditch effort, Republicans are hoping to swing the midterms back into their favor by campaigning against rising inflation and crime. But highlighting those two top voter issues may do little to convince the tens of millions of Gen Z voters who aren't headed to the polls with either topic in mind.
A new Siena College/New York Times poll released on Monday found that the share of voters who said economic concerns were the most important issue facing the country has leaped eight percent since July—the highest increase among any voting issue. And those inflation and recession fears spelled good news for Republicans, who were overwhelmingly favored by voters worried about the economy.
However, polling conducted by Civic Influencers, a nonprofit focused on youth voter registration, found that the economy ranked as the fifth most important issue for youth voters, with 31 percent saying it was in the top five and only 10 percent ranking it as their number one concern.
"Young people's values are quite different," Civic Influencers CEO Maxim Thorne told Newsweek. "What Gen Z is focused on is not what Boomers have been focused on."
"There is a new zeitgeist for this generation, which is basically saying, 'We don't accept the values of Boomers,'" he said.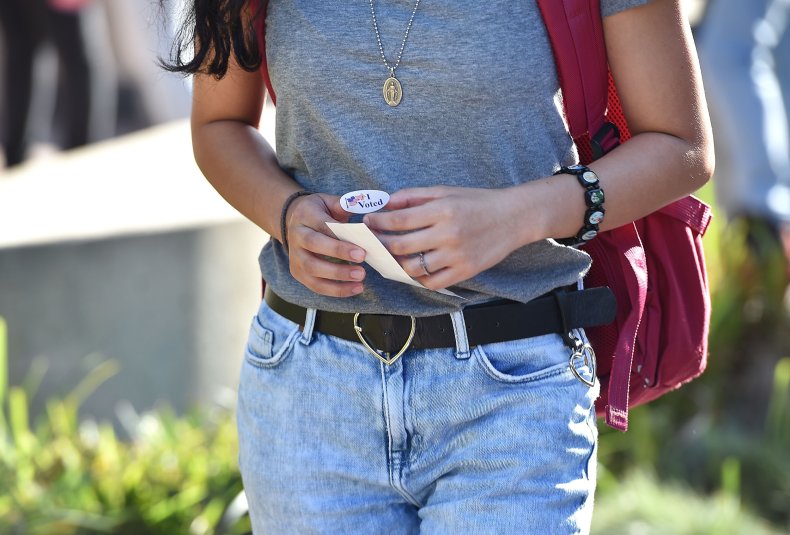 The nonpartisan organization found that the top issue for young voters is the "treatment of racial and/or ethnic minorities," with 60 percent marking it as one of their top five issues, followed by health care, 54 percent, and the environment, 51 percent. The fourth leading issue was abortion at 33 percent.
Thorne said that it's not that young voters don't care about the economy, but rather that they are more focused on how specific things related to rising prices impact their day-to-day lives.
"They're not swayed by one-line nonsense like, 'The economy sucks.' That is a meaningless thing," Thorne said, adding that their concerns look more like, "Am I going to be able to afford this particular thing? Am I suddenly going to get debt relief that frees me up?
"Some sort of abstract, like the economy or the stock market, is not affecting my particular life," he added.
Civic Influencers has sought to empower young voters to turn out to the polls, but the demographic has historically voted at significantly lower rates than previous generations.
Who Is Heading To The Polls?
While there was a large youth voter turnout spurred by former President Barack Obama's 2018 and 2012 campaigns, those numbers hadn't been seen again until very recently, when 53 percent of voters aged 18 to 29 participated in the 2020 presidential election.
Recent polls from NPR/Marist and the Washington Post/ABC News suggest that those figures may once again be hard to replicate this year. Surveys found that those aged 18 to 29 are among the least likely to vote in the midterms while 48 percent of those aged 19 to 29 say they are "absolutely certain to vote" in November.
'Your Vote Does Matter'
Thorne and his team hope to show young voters their civic participation matters by highlighting how pivotal their vote could be in flipping a congressional seat.
"If your argument is your vote doesn't matter, then how can we count, how can we show you that your vote does matter?" he said.
When reaching out to these groups, Civic Influencers points to their investigation of the 2020 election, which found that 12 of the 15 seats that flipped did so by a fraction of local campus enrollment.
"The Gospel Choir, the marching band, a football team could have flipped that. Your dorm room of six people could have flipped that election," Thorne said.
"It is not about getting behind a candidate, but getting behind the issues you care about. Candidates come and go," he said. "We have for 4.3 million 17-year-olds who will turn 18 this year and next year. So, this year alone there are 8.6 million young people who could not vote in 2020 because they were too young—that is way bigger and more powerful for our democracy than getting behind a candidate."