School Gender Gap Crisis: Boys 'Twice as Likely To Fall Behind Girls'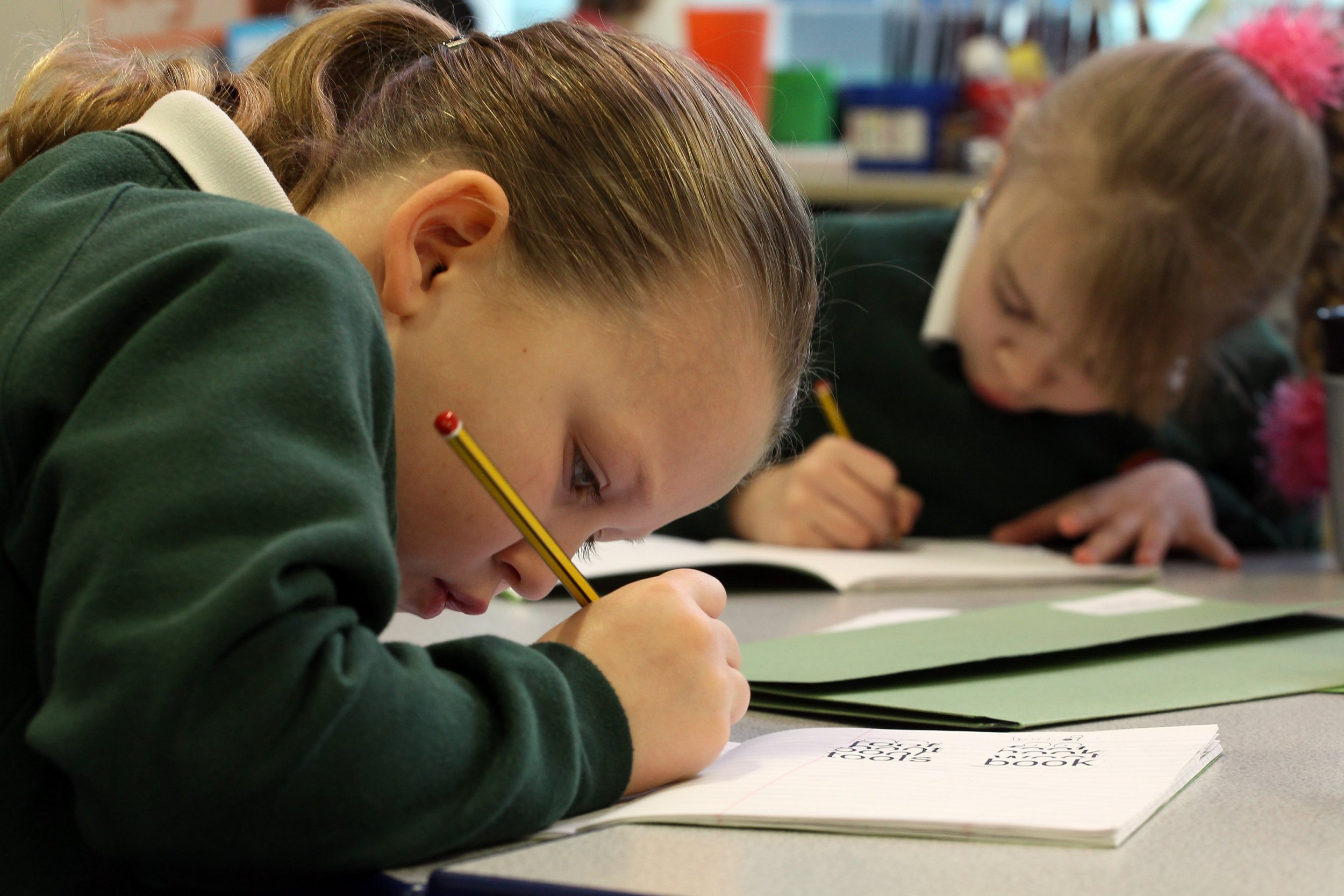 Boys are almost twice as likely to struggle with mastering English language skills than girls by the time they start school. A report published on Monday by international children's charity Save the Children revealed that in the last academic year alone, a quarter of boys aged five in England—an estimated 80,000—started school unable to speak a full sentence with ease or follow basic instructions. They had trouble answering simple "how" and "why" questions.
It is striking that there is no single region in England where boys outperform girls in early language skills. The charity's report, based on a University of Bristol study entitled " The Lost Boys: How boys are falling behind in their early years," also highlighted that children who start school behind often never reach an equal footing with their peers.
"The gender gap [in which boys fall behind in achievement behind girls] is well-documented," the study said. "It has hardly changed for 5-year-olds over the past decade, despite a dramatic improvement in overall results. The difference in outcomes for boys and girls is having a devastating impact; nearly a million boys have fallen behind with their early language skills since 2006. That is nearly a million 5-year-olds who may struggle with skills like explaining what they think and how they feel, and engaging with the adults and children around them."
The gender gap is worst in St. Helens, Merseyside, where boys started primary school over 17 percentage points behind their female peers; 11 percentage points is the national 'gender gap' average. The smallest gap of five percentage points was in Richmond-upon-Thames, an affluent area in south-west London.
Andy Bowden, St Helens Council's cabinet member for education, said: "We're very aware of the gender issue, but it's important to point out that the data used in this report is up to two years old [from 2014/15]. Since then, great efforts have been made to encourage nurseries to narrow the very evident gaps in children's development when they start nursery or school.
"We're also doing all we can to encourage parents and carers to help prepare their children for school with initiatives like Read and Rhyme Time in our network of local libraries."
The charity suggested that socioeconomic factors directly affect a child's early language and communication skills. Boys from deprived backgrounds, living in poorer areas of the country, are the furthest behind, with 40 percent of the poorest 5-year-old boys struggling the most in the early years. Of the 15 most deprived English local authorities (out of 150), only Hartlepool had a gender gap smaller than the national average.
Other factors cited as important include the suggestion that girls tend to be have better learning-related skills, including persistence and organization. Parents and carers can also be hugely influential on a child's educational development.
The report called for a specific early years teacher in every nursery to make sure that all youngsters are given necessary assistance. "We cannot wait for disadvantaged children and boys to get to school before they receive the support they need," the report concluded. "By this time many will have already fallen behind, with negative consequences for their childhoods, school attainment and life chances…We are calling on the government to invest in the best early education and childcare provision, particularly in the most deprived areas, which is led by graduates and supported by skilled staff at all levels."
Gareth Jenkins, Director of U.K. Poverty at Save The Children, said: "In England, too many children, especially boys, are slipping under the radar without the support they need to reach their potential. They're falling behind before they even get to school and that puts their life chances at risk. In 2016, this is unacceptable. A whole generation of boys is being failed."
Unless the Department for Education (DfE) makes changes to schooling in the early years, almost a million more young boys could be left behind in the next decade, the report suggests.
"We are making a significant investment in the early years sector and the number of qualified staff is rising with more trained graduates in the workforce and a record number of providers rated good or outstanding," a DfE spokeswoman said. "This investment is paying off, latest figures show more than 80 per cent of children are reaching the expected communication and language skills by age five, but we will continue working with the sector until every child gets the high-quality education they deserve."
Neil Leitch, chief executive of the Pre-school Learning Alliance, a leading educational charity praises the report and hopes that further research into the gender attainment gap in the early years will follow.
"We strongly believe that a child's life chances should not be determined by their background, family income or indeed their gender, and so we share Save the Children's concerns that boys are continuing to fall behind girls in terms of attainment at such an early stage," he said in a statement issued to Newsweek.
"The report rightly acknowledges that to blame this on biology is too simplistic an approach, and we agree that more research on what is causing this gender attainment gap, and what we can do to address it, is needed. As argued by the report, research has shown that a well-qualified early years workforce does have a positive impact on early outcomes.
"That said, while we support the call for more early years graduates in principle, we believe that high-quality provision is about more than just academics—it's about a workforce that is experienced, passionate, and understands that the early years is about care as well as education."
The National Literacy Trust, a charity which works to improve the reading, writing, speaking and listening skills in the U.K.'s most disadvantaged communities provides helpful tools for pre-school boys struggling to keep up.
"Boys need strong literacy role models and dads have a particularly important part to play in helping to develop their sons' early literacy. It is never too early to start reading to children and finding books about their interests can make story time even more fun and engaging," a spokeswoman from the charity told Newsweek. "Our research found that alongside books, technology can particularly benefit pre-school boys and our new LiteracyApps.org guide helps parents and early years practitioners to choose apps that support children's early language and communication development."