HPV Vaccine Recommended More Often to Girls, Study Finds
A new study revealed that the gender gap in who is vaccinated against a common sexually transmitted infection might be related to health care providers treating their patients differently based upon their sex.
Parents are more likely to vaccinate their daughters against human papillomavirus than their sons, and the disparity might stem from what their health care providers tell them about preventing HPV. According to the study, about 20 percent of parents surveyed did not have plans to vaccinate their adolescent sons against HPV because of "a lack of provider recommendation." Just 10 percent of the parents of girls reported a lack of information.
Data came through a national survey of parents with teenagers called the National Immunization Survey-Teen (NIS-Teen); findings were presented during the annual meeting on women's cancer of the Society of Gynecologic Oncology.
Despite the gender gap in doctor recommendations, parents of both females and males were most likely to report not getting their children vaccinated against HPV because they felt they did not need to, according to the findings.
"It is clear that physicians need to give a strong recommendation to both parents of boys and girls," researcher Dr. Anna Beavis, a gynecologic oncologist, said in a statement. "In general, the most common reason parents do not vaccinate both boys and girls was a misperception that the HPV vaccine is not necessary, which is reported by 20 percent of parents of girls and 10 percent of parents of boys."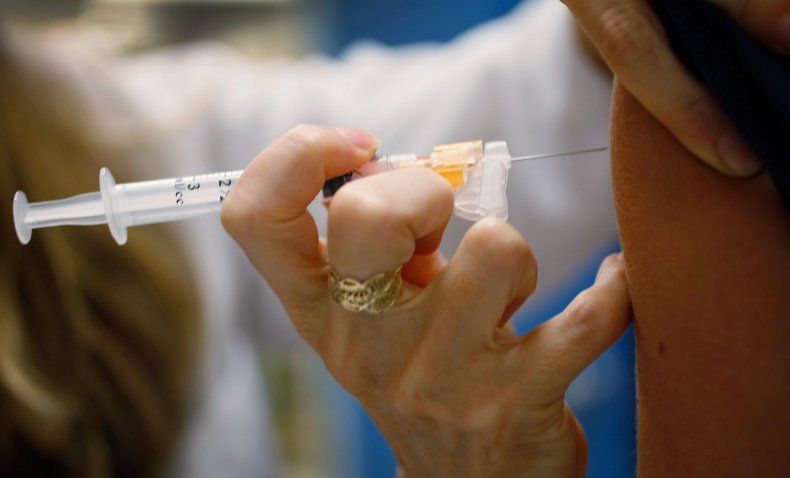 Many parents reported a lack of information about the HPV vaccine, including facts related to its safety and effectiveness. Although the gap between genders was narrower, parents of teenage girls were more likely not to vaccinate their kids against HPV due to concerns about its safety and side effects, and because the child was not yet sexually active.
HPV infections are spread through sexual activity and, in some cases, linger for years and eventually lead to cancer. According to the U.S. National Cancer Institute, about 5 percent of cancers around the world can be linked to those latter cases, including cervical cancer, anal cancer, throat or mouth cancer and cancers in the vagina, penis and vulva.
The institute said guidelines call for boys and girls to be vaccinated at 11 or 12 years old, although the vaccine—administered in two doses at least six months apart—can be given to people as old as 26.
"Unfortunately, HPV vaccination rates in the U.S. continue to lag behind those of other Westernized nations," Beavis said. "The most recent data from 2016 NIS-Teen shows that only 65 percent of girls had initiated the HPV vaccination compared to 56 percent of boys."