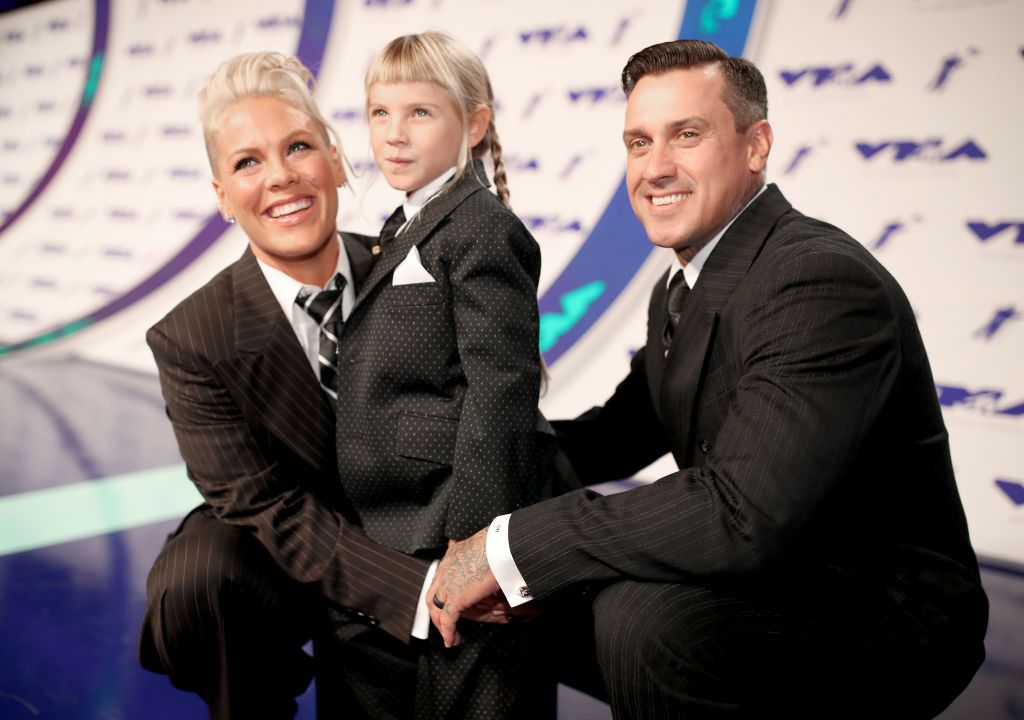 Recording artist Pink wants parents to have more conversations about gender stereotypes with their children and she has seemingly started with her own kids.
"We are a very label-less household," the singer, 38, said in an interview with British newspaper The People on Sunday. She allows wiggle room for her two children: Willow Sage, 6, and Jameson Moon, 1.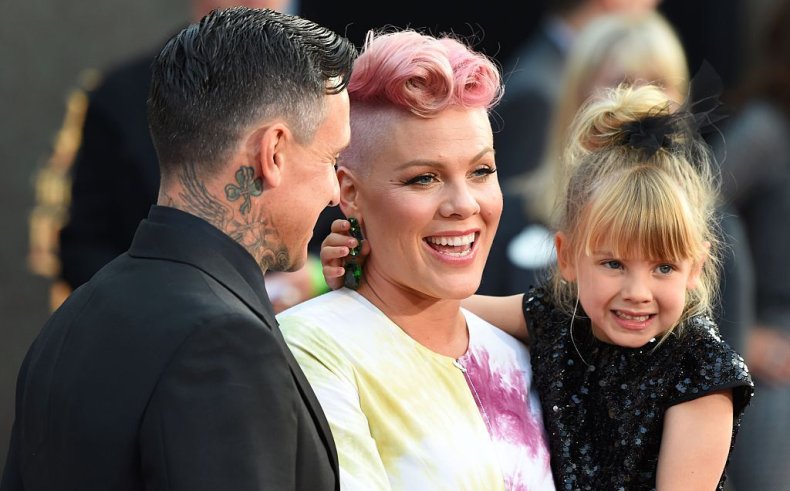 Gender neutral parenting doesn't mean denying a child the sex they were assigned at birth or pressuring them into a specific gender identity. Though some take the parenting style to the extreme (by demanding everyone in a child's life use gender-neutral pronouns), Pink tries to not make assumptions about her children based on sex. As Pink described it, Willow told her once that she was going to grow up and marry a woman from Africa. Pink simply said, "Great, can you teach me how to make African food?"
It's not so much that Pink isn't allowing Willow to be a girl; she's trying not to assume that Willow will grow up to be gay, straight, bisexual, transgender (when one's gender identity doesn't match the sex they were assigned at birth), or genderqueer (when one's gender identity is both,neither, or some combination of male and female). As Pink stated in her Video Music Awards speech over the summer, identifying as a girl or woman doesn't have to mean much of what our society believes it does. Ignoring "labels" or gender signifiers as a parent might mean not denying certain toys to a child because of their gender, or allowing a child of any gender to cry openly.
"I was in a school and the bathroom outside the kindergarten said: 'Gender Neutral – anybody,' and it was a drawing of many different shapes," Pink explained to The People. "I took a picture of it and I wrote: 'Progress.' I thought that was awesome. I love that kids are having this conversation."
It's not the first time Pink talked about gender identity. Pink gave an impassioned speech about beauty ideals while accepting the Video Vanguard Award at the 2017 VMAs, expressing concern over Willow's self-image. The singer identified as a sometimes-masculine presenting woman. It was clear in her speech that she wasn't coming out with a new gender identity—Pink has always maintained that she is a cis-woman—but she does allow herself a little more freedom in gender-play than most.
When Willow as an infant, Pink made public statements about her choice to use "attachment parenting," in which a mother might use "baby-led weaning," or breastfeed her child until the child wants to stop.
In response to Time's controversial "attachment parenting" cover in 2012, Pink tweeted, "I felt that the article in Time on attachment parenting was unfortunately a tad extreme. I support attachment parenting 100%… And have a very happy and healthy little girl to show for it. It's time we support what's healthy (breast feeding) instead of judge it."
Pink recently satirized traditional gender roles in her music video for "Beautiful Trauma," the second single off her 2017 album of the same name. She is currently planning a tour of Oceania.