Gender Pay Gap: Marissa Mayer's Yahoo Replacement to Make Double Her Salary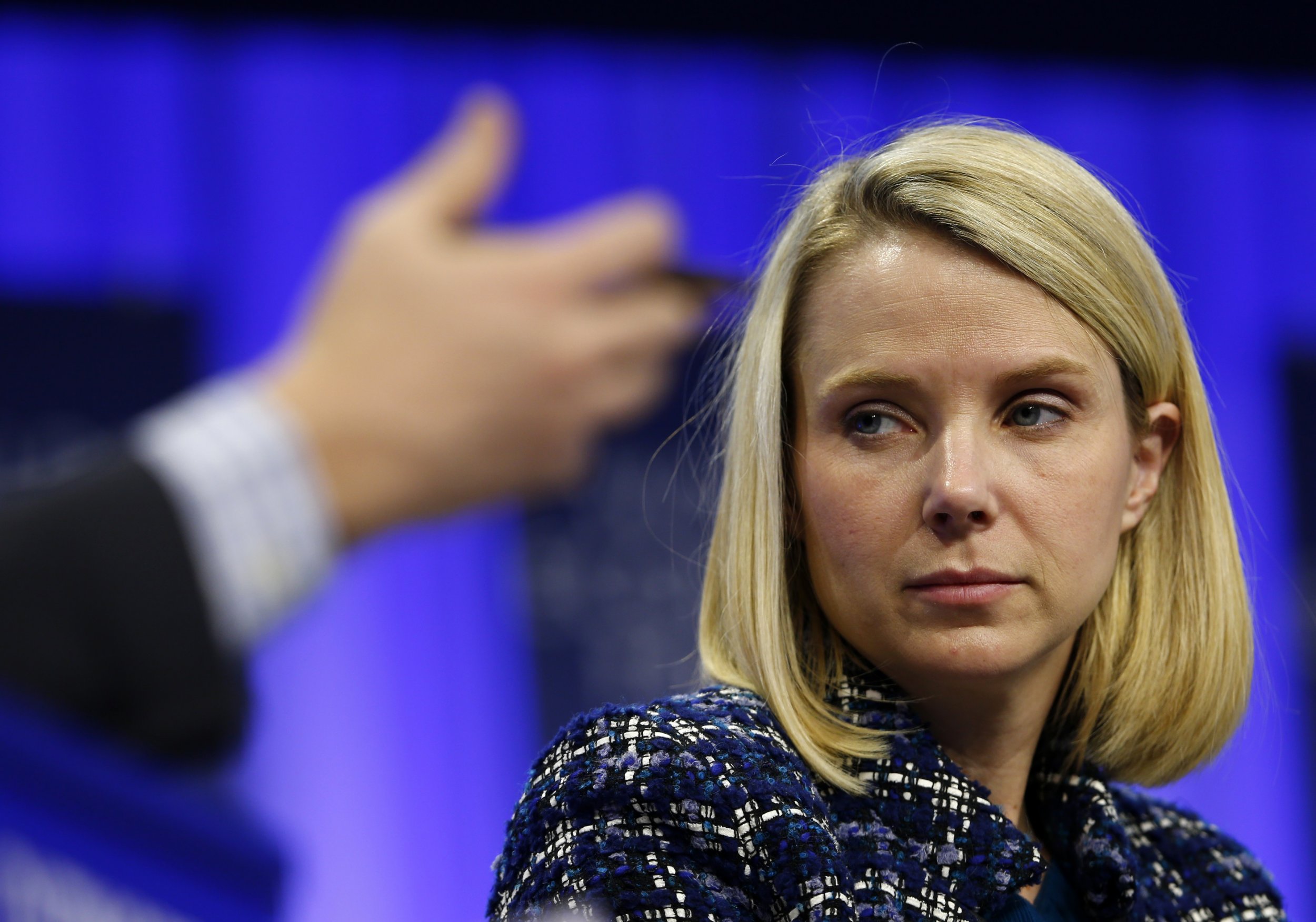 The gender wage gap has shrunk, although women still make about 79 cents for every dollar a man earns. But for Yahoo CEO Marissa Mayer, the gap seems to be more of a gulf.
As the company gets set to complete a deal to sell a good portion of its assets to Verizon, her replacement at the technology company will make double her salary, according to an offer letter filed with the Securities and Exchange Commission (SEC) this week.
Thomas McInerney, 52, will head up Altaba, the re-branded version of whatever is left of Yahoo after it sells off assets. For running what remains of the company, McInerney—former chief financial officer of InterActiveCorp (IAC)—is set to make $2 million per year. Mayer, who will stay on with the company until the sale, currently has a base salary of $1 million. McInerney is also likely to make an additional $4 million in his first year if he can manage to hit a target bonus.
But that doesn't mean Mayer is going broke any time soon. When the sale to Verizon goes through, which is expected to happen in June, she's scheduled to receive $23 million in severance. Taking stock options into account, she'll leave the CEO position with an additional $189 million in net worth, according to Fortune.
Altaba's principal function following the Verizon sale will be holding on to a lucrative stake in Alibaba, China's largest online commerce company. That's a perhaps easier task than Mayer was handed when she took charge of a foundering Yahoo in 2012. (Her tenure was largely unsuccessful.)
Overall, a study from the jobs website Glassdoor found that many tech jobs pay women significantly less than men. It found, for instance, that female computer programmers made 28.3 percent less than their male counterparts, while men in the information security field made 14.7 percent more than women.