What Is Gender X? New Identity Is Accepted in These States, and Washington and Vermont Could Be Next
Vermont and Washington are pushing forward with 2018 initiatives to allow "Gender X" on state and identification documents, joining a small set of states embracing non-gender binary options for residents.
Washington State will begin issuing birth certificate changes on January 27 to include the gender identity of X. It will also waive an old requirement that adults need a doctor's letter to change their gender identity from male to female or vice versa. Residents under 18 will still require consent from a parent or guardian to change their birth identification.
Gender X is a term used to encompass "a gender that is not exclusively male or female, including, but not limited to, intersex, agender, amalgagender, androgynous, bigender, demigender, female-to-male, genderfluid, genderqueer, male-to-female, neutrois, nonbinary, pangender, third sex, transgender, transsexual, Two Spirit, and unspecified," the Washington guidelines explained.
Meanwhile, the Vermont Department of Motor Vehicles is considering adding a third gender option to its state identification. If the state agency moves forward, Vermont would be the first state on the East Coast to offer a transgender-inclusive option on state-issued driver's licenses, joining Oregon and California. Washington, D.C. offers a similar choice on its state identification.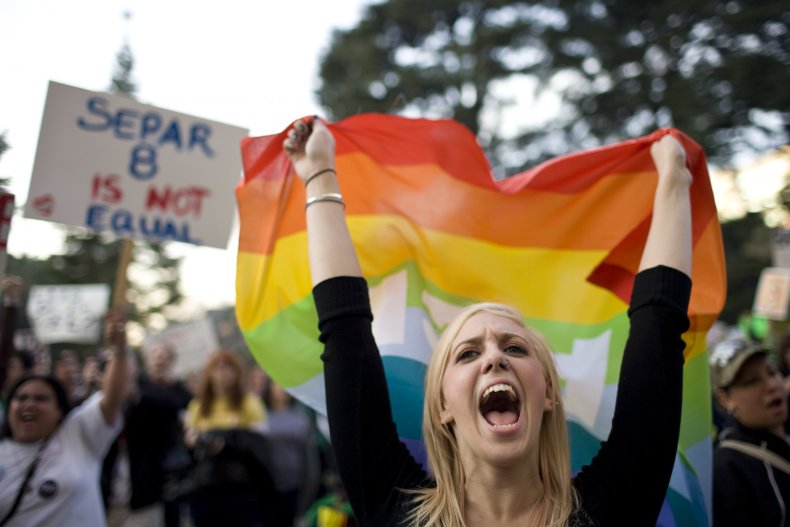 Related: Transgender and Non-Binary Californians Can Choose Third Gender Option on State IDs
The option emerged when the Vermont DMV updated its computer system to one that permits a third gender option for people who do not identify as male or female, according to Vermont Public Radio. The state agency has not received the computers allowing the switch yet, but the final decision will be left to the DMV.
Oregon enacted its own birth certificate guidelines on January 1. California will enact a measure to allow people to "conform the person's legal gender to the person's gender identity" on September 1, 2018. The change came as a result of The Gender Recognition Act in 2017 and will also allow nonbinary citizens to select a third gender on state-issued documents in 2019.
Even as gender nonbinary acceptance is gaining popularity in U.S. states, the country trails behind many international communities. Nepal was the first country to recognize a third gender option in 2007. Pakistan, Bangladesh, Australia, New Zealand, Germany and Canada also legally recognize nonbinary or "third gender" people.