Gene Simmons on Women, 'Power,' Promiscuity and 'Vault' Box Set
Kiss bassist Gene Simmons—or Gene Klein, or Chaim Witz (his Hebrew name) or the Demon, as he's known to fans of his hard rock band—used to teach sixth grade in Spanish Harlem before co-founding Kiss in 1973. It convinced him that school is useless when it comes to teaching "mortgages or capitalism or the cost of marriage or the cost of divorce."
You know, the important things. Which is why the rock legend has written his eighth book, On Power: My Journey Through the Corridors of Power and How You Can Get More Power—a sort of economic Cliffs Notes that you can "stick in your back pocket and take wherever you go," says Simmons. "Sit on a toilet, on a plane, on a train and just leaf through it."
Simmons, whose business acumen has made Kiss a massively profitable machine (there's a Kiss cruise, a Kiss limo service, a Kiss golf course...), wrote the book to "dispel notions of politically correct language and get to the point that power and money is not necessarily good or bad. It's amoral, just like fire." And he should know.
Simmons spoke to Newsweek about women, religion and how close he really is to his stage persona.
You have abstained from booze and drugs since Kiss formed. You have also indulged in a lot of sex. What's your attitude on women and power?
Women have something going for them that men don't: their physical self. My suggestion is, if women want power, and if they're looked at as sexual objects, for God's sakes, you use it to your advantage. Models do. The Kardashians do. You don't have to be talented or do much of anything. If you happen to be born with the right genes, you may as well use it [before you] lose it.
That doesn't mean you're sleeping around. Of course, some women may want to do that—you know, "I want to marry a rich guy, and I'm willing to trade myself as currency." That's OK too. It's like being born with this tongue. It got attention, so I used it to my advantage.
That philosophy might be unpopular right now. If nothing else, would you say that for promiscuous women there's a double standard?
You are correct; it is completely accurate that there is a double standard. Men are not looked at sexually, by and large; women are, whether they like it or not. And if they're promiscuous, they're called certain names—by other women, too. A promiscuous man isn't called anything , and certainly not by other men. I didn't create these rules, they simply exist.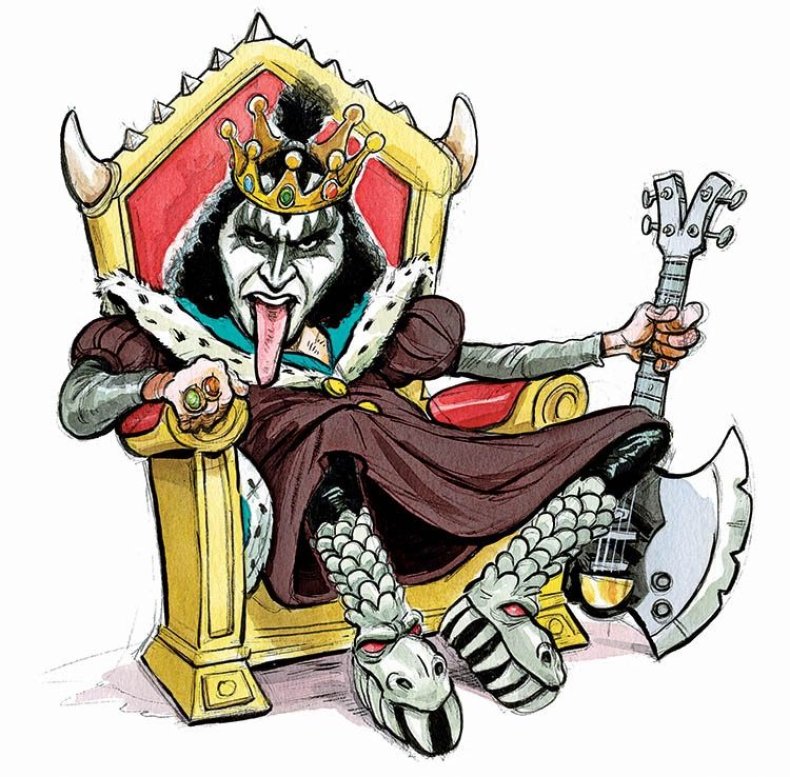 While turning Kiss into an extremely profitable enterprise, you've influenced other big acts with merchandising, including, reportedly, the Rolling Stones?
Well, it is true that Prince Rupert Loewenstein, who managed the finances of the Stones, came to see us in the '70s to get advice about licensing and merchandising.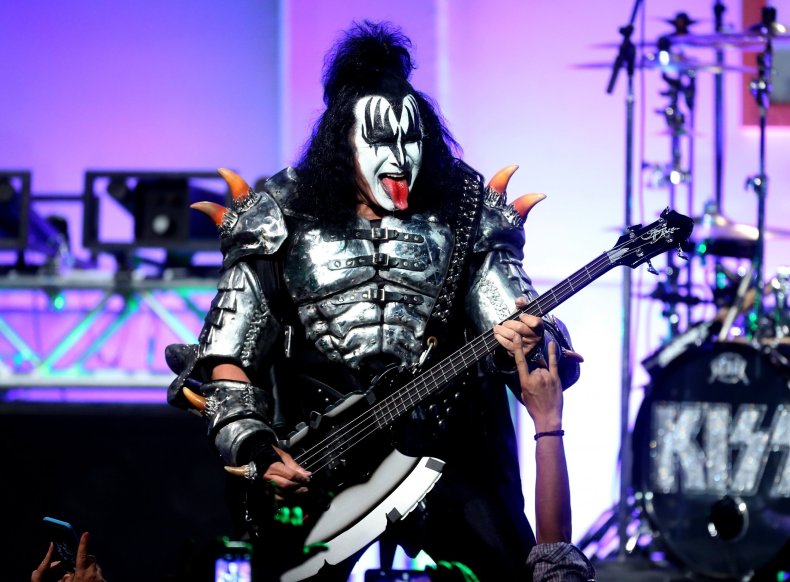 Your new box set, The Vault, is a massive collection of tunes packaged in a 38-pound box that looks like a safe. There are three possible packages one can buy, with prices ranging from $2,000 to, er, $50,000. The latter allows the buyer to "Host Gene in Your Home! You and up to 25 guests will spend an intimate two hours with Gene."
The Gene Simmons Vault Box Set includes 150 tracks, spanning 50 years,10 CDs. Physically, it stands 3 feet tall and weighs 38 pounds. There's an awful lot of stuff in it, some of it unreleased. It's not available in stores, and it's not cheap, because only a few thousand will be made. I'm physically going around the world to hand-deliver the set to anyone who buys it. I pay for my flights, for insurance, hotels, security—all that. In many instances, I'm gonna lose my pants doing it. But that's OK.
That's nice of you.
Here I am standing on top of Mount Olympus with Kiss, the band that has earned more gold records than any other American group in history. So if you have the money to throw the biggest party on Earth, it wouldn't be much fun if you were the only one at the party, right? Before I leave Earth, because we're all gonna a take a turn leaving this place, I want to enjoy it. I want to look into the face of the fans, who've named their kids after our songs, tattooed their bodies [with Kiss art]. I want to meet them.
What are some of the set's highlights?
Twenty years ago, Bob Dylan and I sat down and wrote a few tunes together—three appear in the box set. I discovered Van Halen in the '70s; three songs with the Van Halen brothers are in there, including the original version of "Christine Sixteen." Joe Perry is on it. All the Kiss guys, on various tracks, are on it. I mean, it's a monster of a box set.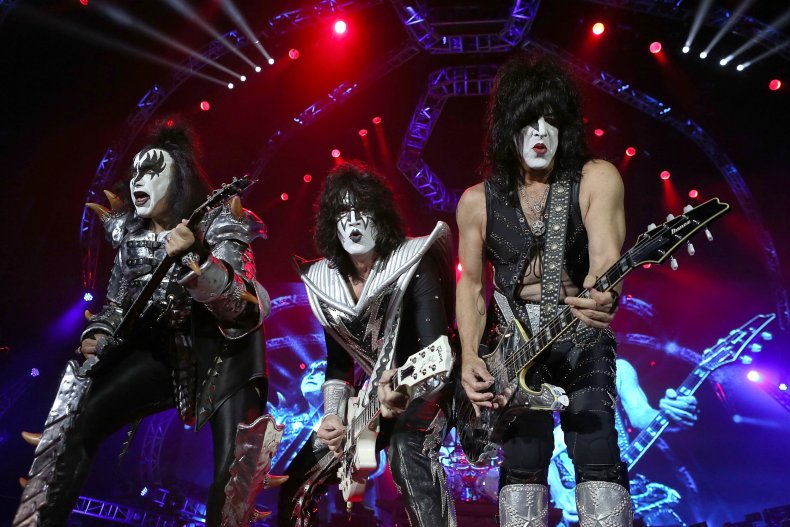 Is your Kiss alter ego, the Demon, consistent with who you really are or merely a stage character?
It is an extension of who I am. But, truthfully, when you go to a funeral and you're dressed all in black and you're all somber, that's the same person who dresses up in a clown outfit at Mardi Gras, going nuts on the streets of New Orleans. You're the same person, but you dress and act differently. None of us are one-trick ponies; we're all multifaceted. I'm not playing a character onstage, that's an extension of who I am.
You grew up in an Orthodox Jewish household. Have you ever considered returning to your family's faith?
The answer is no. I had a sort of come-to-Jesus moment—pardon the reference to Christianity. If all religions agree that God is eternal, and doesn't have human foibles and doesn't have human weaknesses, then God shouldn't care if we pray to God at all. That infers ego and vanity. And this whole idea that God performs miracles only when he feels like it but the rest of the time there are concentration camps and millions of people get wiped out? Where is God then?
How about little children born with cancer and AIDS? "God works in mysterious ways" is a bullshit phrase, and I don't buy any of it. Let's presuppose there's a God. If God doesn't have an ego, I suppose heaven and hell is right here on Earth and up to us.