'General Hospital': When Will The Final Original Episodes Air and When Will Production Restart?
ABC will soon run out of original episodes of its long-running soap opera General Hospital. Weeks after The Young and The Restless and The Bold and The Beautiful came to an end of their new episodes, the medical drama will be forced to air reruns until production can resume.
When will the final episodes of General Hospital air?
The last new episode of the soap opera will air on Thursday, May 21 on ABC in General Hospital's usual timeslot of at 2 p.m. ET / 1 p.m. CT.
After that point, ABC will be airing a series of classic episodes to tide fans over until new episodes can be filmed. Per TVLine, these blast from the past episodes will begin with three weeks of episodes based around the show's annual Nurses' Ball, beginning with the 2014 version of the HIV fundraiser. These episodes will air from Monday, May 25 through Friday, June 12, after which time the future of the show remains uncertain.
To make its supply of original General Hospital episodes run longer, ABC has already been airing one classic episode a week. On April 3, the network aired their first 'Flashback Friday' episode, which saw them airing a classic story after an introduction by an actor from the show.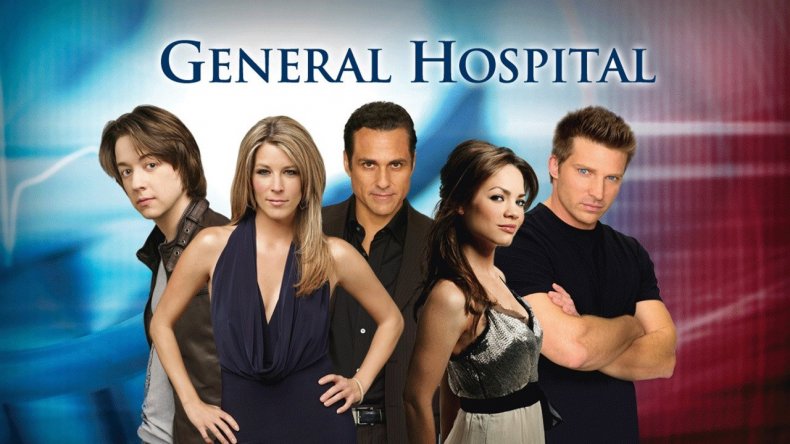 Production on the show came to a halt in mid-March, at which point General Hospital had two months worth of episodes in the bank. It is now the third of the four major soap operas to head into reruns. The fourth, The Young and the Restless, had eight months of episodes when production ended, meaning viewers can expect new storylines well into the fall.
It is currently uncertain when General Hospital will be able to start filming new episodes again. The long-running drama films at The Prospect Studios in Los Angeles, California, which is currently closed due to the coronavirus. There is currently no sign that L.A. production will be able to resume any time soon, with a number of studio heads telling reporters that they will not be able to reopen filming until there is more testing available.
Sony Pictures Entertainment's Motion Picture Group chairman Tom Rothman, for example, told the L.A. Times: "If there's reliable testing, and people can come to work and be given a decent amount of social distance, I believe protocols will evolve to create workplaces where crews, who are hungry to get back to work, will feel safe."
However, when that will happen is unclear. On May 12, Tyler Perry revealed that two of his BET shows would start filming in Atlanta in July, and other studios may decide to follow his lead.
However, the Deadline article that announced this news revealed that "most US TV studios... have been looking at late August, September and even October as more realistic target dates," meaning that General Hospital fans are unlikely to get new episodes until the fall at the earliest.
General Hospital is airing on weekdays at 2 p.m. ET / 1 p.m. CT on ABC.