Auto Sales on Pace for Record High for December, Led by GM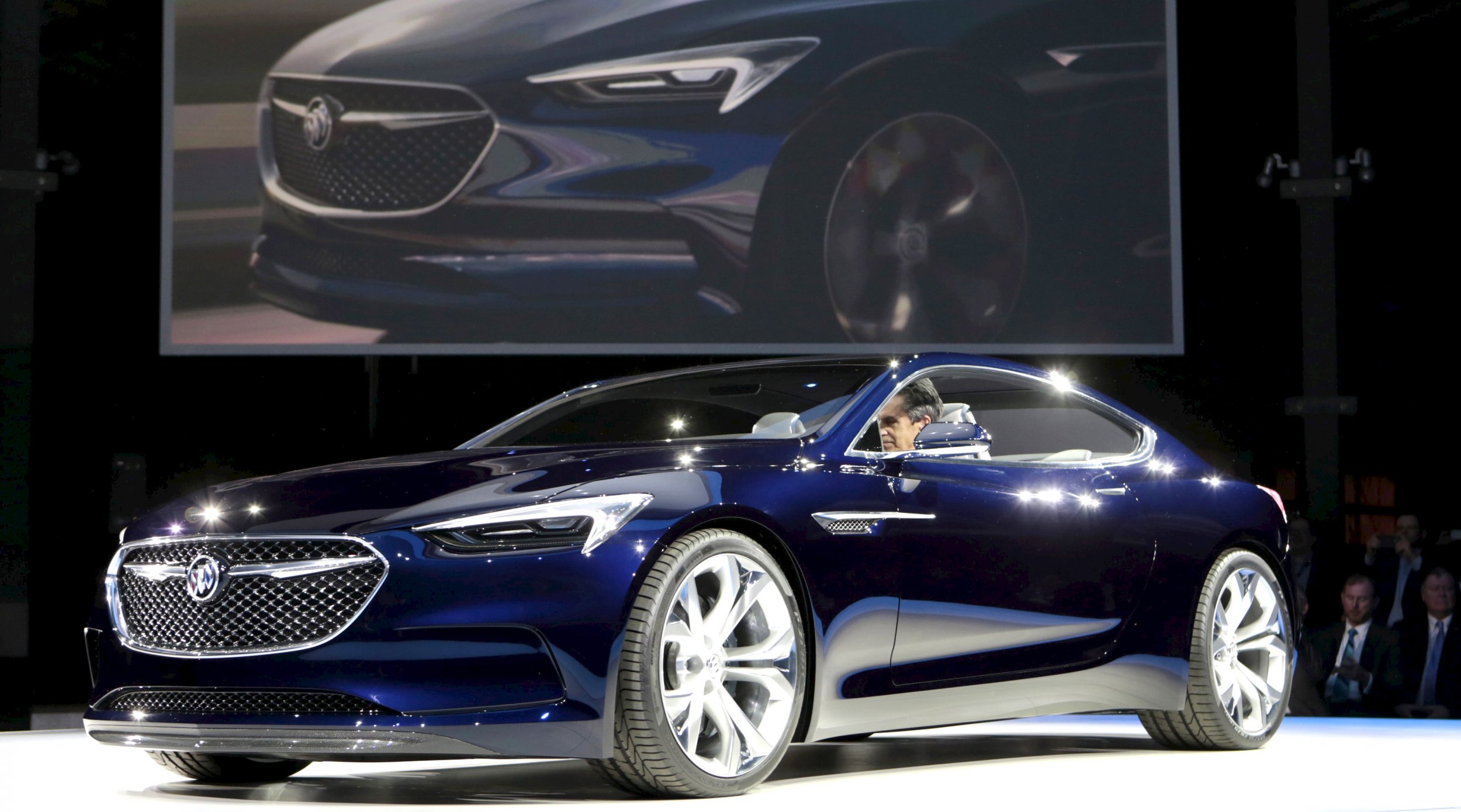 Sales of new cars and trucks in the United States likely set new records for December and the full year, automakers said on Wednesday, and investors bid up shares in the sector as strong consumer confidence and stable fuel prices bolstered the industry's outlook.
Shares of General Motors Co and Ford Motor Co were up about 5 percent in midday trading, far outpacing the wider Dow Jones Industrial Average, which was up only 0.3 percent.
Demand for pickup trucks and SUVs stayed strong in December, despite recent rises in gasoline prices. Ford said it sold 87,512 F-Series pickups in December, the lineup's best overall sales month in 11 years. The F-series was the best-selling model line in the United States last year, for the 40th year in a row.
GM said the average transaction price for its vehicles rose $740 from November to $36,386 in December, reflecting in part strong sales of large SUVs such as the Chevrolet Tahoe. That is important to investors because Detroit's automakers make the bulk of their global profits from sales of trucks and SUVs in North America.
Industry executives have cautioned for several months that the U.S. market's post-financial crisis recovery was due for a slowdown. However, executives said on Wednesday they expect U.S. car and light truck demand for 2017 could match this year's record pace.
"Key economic indicators, especially consumer confidence, continue to reflect optimism about the U.S. economy and strong customer demand continues to drive a very healthy U.S. auto industry," said Mustafa Mohatarem, GM's chief economist.
In December, U.S. consumer confidence reached levels not seen in 15 years. Auto sales are an early indicator of consumer spending.
Analysts and industry executives said December sales could exceed an annualized rate of 18 million vehicles - far exceeding the 17.7 million vehicles forecast by 35 economists polled by Thomson Reuters.
The strong December sales helped GM and Ford work down inventories of unsold vehicles, which had swollen during the previous months and led the companies to order production cuts.
GM ended the year with 71 days of inventory, meeting its target of about 70 days of supply. Ford ended with 70 days of U.S. inventory.
Fiat Chrysler Automobiles was a laggard, as sales slid 10 percent. The decline was partly due to production ending on several sedan models. However, sales at its Jeep SUV brand fell 6 percent in December. Jeep Cherokee sales fell 25 percent as rivals fielded new models in the increasingly competitive SUV segment.
One of those competitors is the Nissan Rogue, which increased sales in December by 53 percent to more than 40,000 of the SUVs. Rouge led Nissan Motor Co to a 10 percent rise in U.S. sales.
Honda Motor Co said it sales rose 6.4 percent in December, led by its CR-V SUV, which showed sales up 26 percent to nearly 38,000 vehicles.
Auto Sales on Pace for Record High for December, Led by GM | U.S.