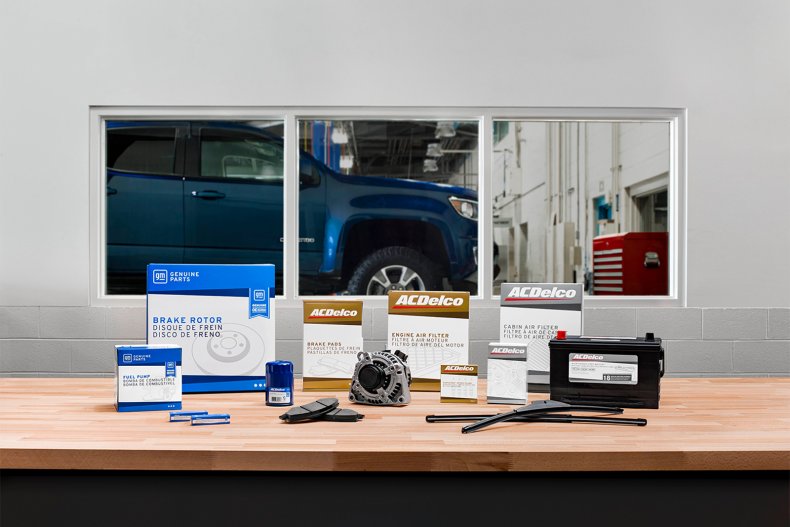 General Motors has announced an online catalog of 45,000 repair and maintenance parts for Chevrolet, GMC, Buick and Cadillac owners as part of its digital commerce transformation plan, combining the convenient aspects of online shopping and physical retail into one.
The newly available catalog includes oil filters, engine and cabin air filters, batteries, brake pads, accessory belts, cooling hoses, windshield wiper blades and other parts.
The parts purchased through GM's online store are eligible for Chevrolet, Cadillac, Buick and GMC rewards programs, which allows customers to earn points that they can use to pay for parts, accessories or Certified Service at participating dealers.
Buying through GM's online store also guarantees customers are buying original equipment ACDelco and GM Genuine Parts that are compatible with their vehicles.
"Making our parts available online marks another step in transforming the ACDelco and GM Genuine Parts brands," GM Customer Care and Aftersales Global Vice President John Roth said in a press release.
GM launched online accessory sales in 2015. The company predicts that online parts and accessories sales will create a market worth $40 billion by 2030.
GM plans to offer parts, accessories, upgrades, digital products delivered over-the-air and subscriptions through a single digital storefront. For example, customers can use the store to purchase improved capabilities for the Super Cruise advanced driver assistance system or personalization themes for infotainment screens.
Customers can choose home delivery or pick up their order at one of more than 800 participating Chevrolet, Buick, GMC and Cadillac dealers around the country.
"We are placing software and digital services at the center of every part of our business," GM Chief Digital Officer Edward Kummer said. "The future of GM retail lies at the intersection of digital and physical e-commerce. Whether it's selling parts or vehicles, GM will meet our customers where it's most convenient for them."
The parts and accessories online store is built on one of three platforms that form the foundation of GM's digital commerce transformation. This transformation includes its line of Ultium configurable batteries for its electric vehicle (EV) lineup and Ultifi, an end-to-end platform designed to provide its cars with over-the-air software upgrades, both introduced in 2021.
In the future, GM plans to partner with dealers to allow customers to shop, purchase and finance electric vehicles entirely online.
These initiatives are predicted to generate up to $25 billion in annual software and services revenue opportunities that GM announced at Investor Day in October 2021.