General Warns of ISIS Fighters Entering U.S. Through Caribbean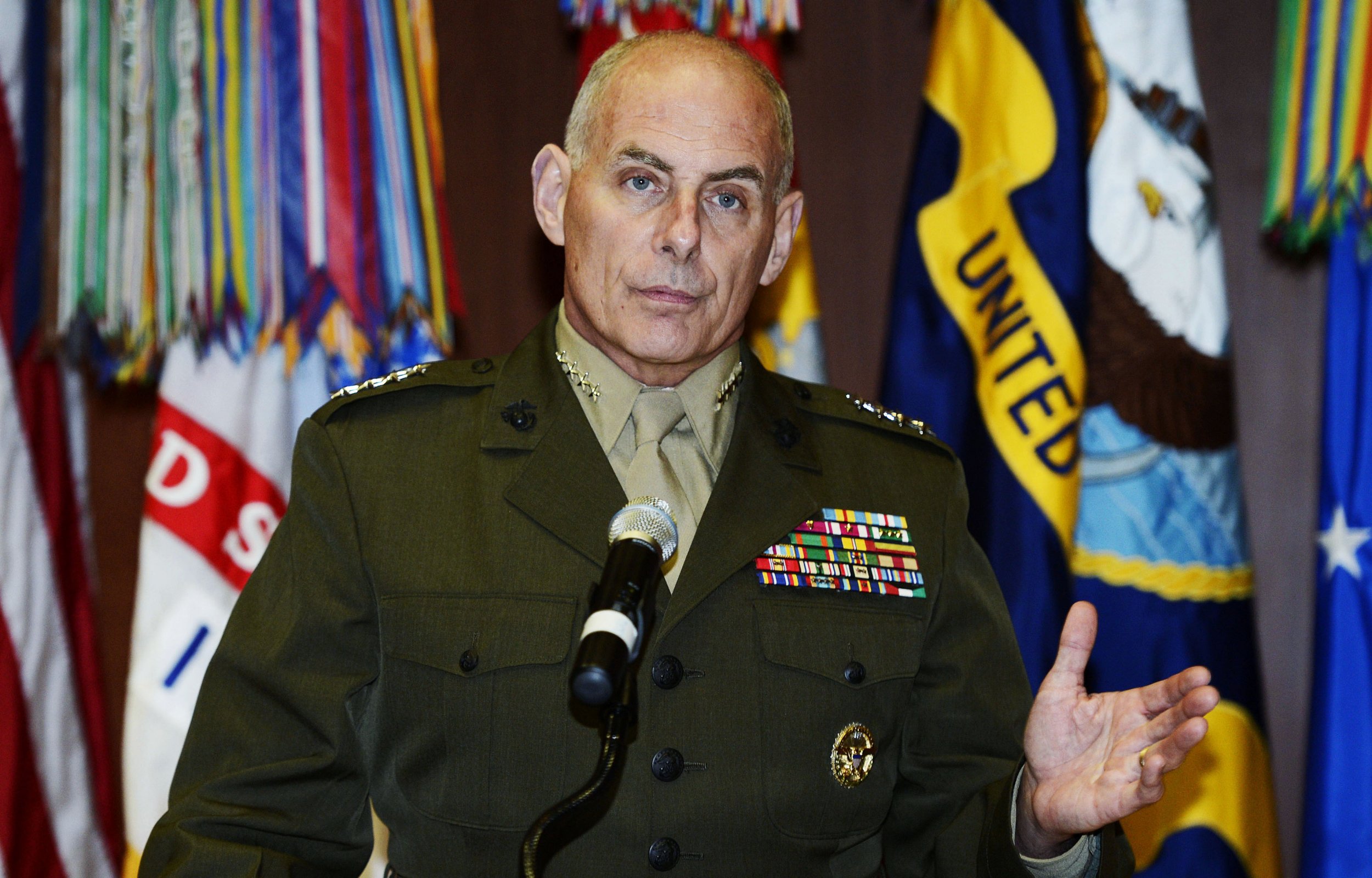 Speaking at a Pentagon press briefing, United States Southern Command General John F. Kelly said Friday that Islamic State fighters could attempt to travel through the Caribbean to the U.S. border.
He estimates about 100 Caribbean natives have traveled into Syria to join ISIS. "While in Syria, they get good at killing and pick up some real job skills in terms of explosives and beheadings, things like that," Kelly said. "Everyone is concerned, of course, if they come home. If they went over radicalized, one would expect they will come back at least that radicalized but...with really good job skills that they picked up in the fight."
Unlike the United States, smaller Caribbean nations lack the legal infrastructure and tracking capabilities to keep tabs on returning fighters. "If they get back to some of these countries...it's pretty easy for them to move around," the general said, specifying Trinidad and Tobago, Jamaica, Suriname and Venezuela as vulnerable nations. "A hundred certainly doesn't seem like a lot, and it's not, but the little countries that they come from [have a] total inability to deal with it."
To get into the United States from the Caribbean and South America, Kelly said, the fighters could take paths currently used by drug smugglers and human traffickers. The fighters would aim to "walk across borders," he explained. "The amount of movement...and sophistication of the network overwhelms our ability to stop everything."
Kelly said the Caribbean natives who have joined ISIS are influenced by digital propaganda and "a couple of pretty radical mosques in the region."
The general said the United States doesn't faces an immediate threat from these returning fighters, but it is working with these nations to share intelligence as needed.