Genesis 6 Stream Schedule, Brackets, Results and More For Smash Bros. Tournament

The Genesis 6 Super Smash Bros. tournaments have arrived! Find out everything you need to know about the event including Twitch stream schedule, brackets, winner results and more, here.
On Friday, Genesis 6 tournaments kicked off as brawlers from around the world have met in Oakland, CA to show off their skills. The events run from February 1 -3 and include tournaments for everything from Smash Bros Ultimate to Splatoon 2. While Genesis started as a grassroots event back in 2009, it has grown into one of the largest Smash Bros. tournaments in the world, attracting talented players such as Tweek, Hungrybox, Nairo and more. If you're hoping to catch a glimpse of your favorite Smash Bros. players we've put together a complete guide to the event with Twitch stream schedule for all tournaments. We also added bracket information to help you keep track of where your favorite players stand. We will also update the post throughout the weekend with winning results. Check it all out below.
Genesis 6 Streaming Schedule: Friday, February 1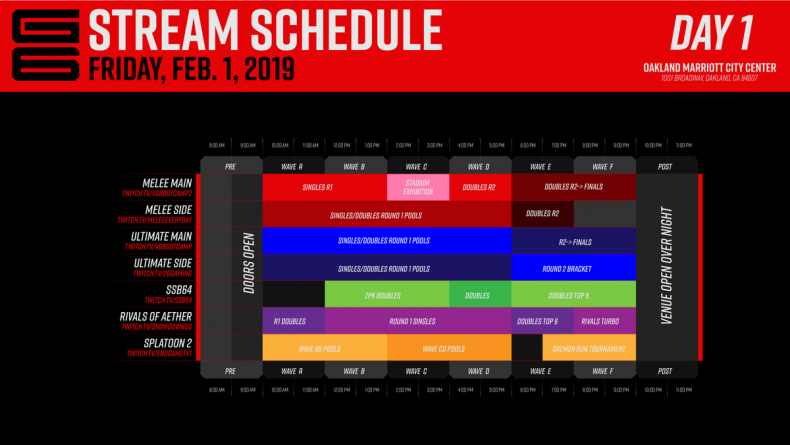 Melee Main
Melee Side
Ultimate Main
Ultimate Side
Rivals of Aether
Splatoon 2
Genesis 6 Streaming Schedule: Saturday, February 2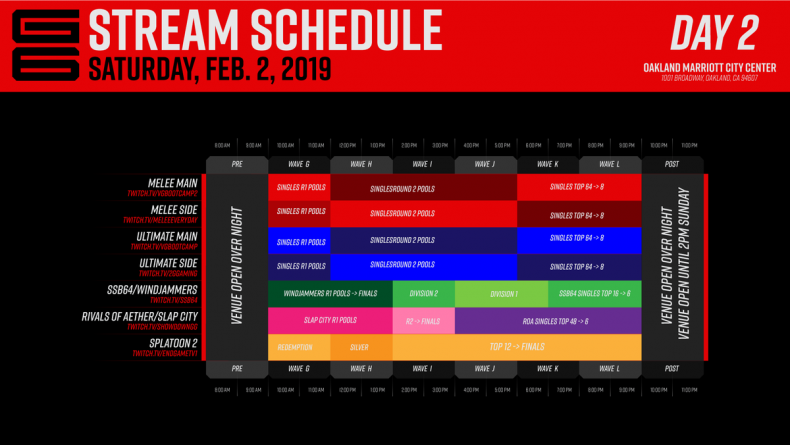 Melee Main
Melee Side
Ultimate Main
Ultimate Side
SSB64/WindJammers
Genesis 6 Streaming Schedule: Sunday, February 3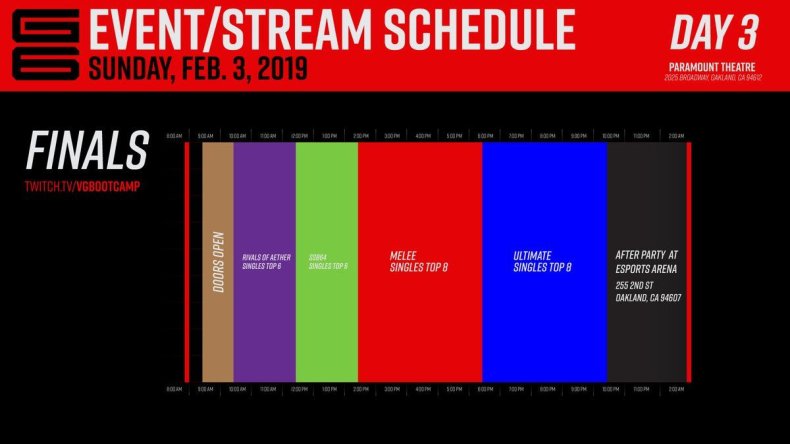 All Finals will be streamed on twitch.tv/vgbootcamp
Genesis 6 Brackets, Results and Winners
Bracket information for all events can be found on the Smash.gg website. We've also provided links below by event.