Genesis GV60 Debuts With Electric Powertrain, Hatchback Looks Ahead of 2022 Arrival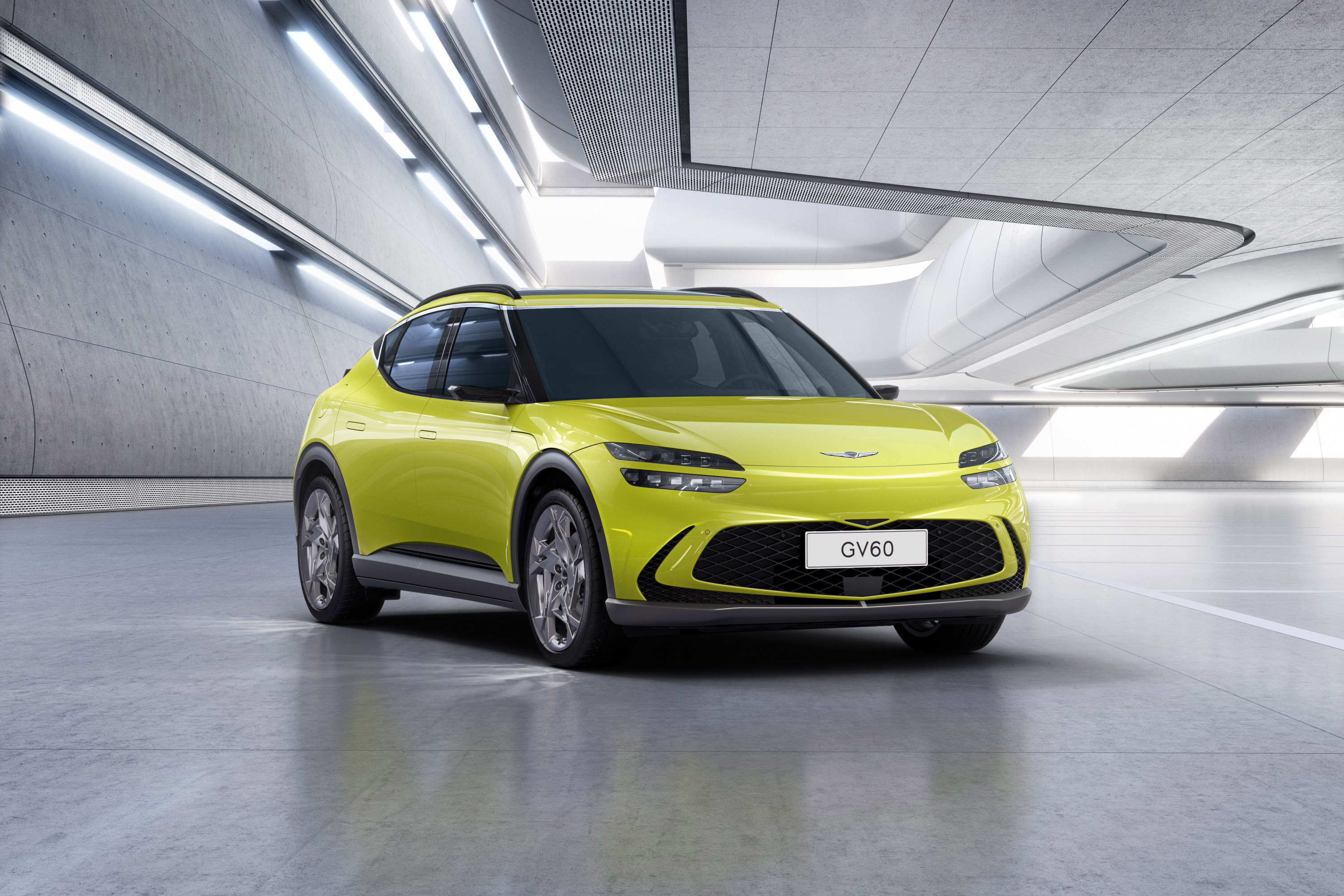 The Genesis GV60 brings an all-electric powertrain to the table and maintains many of the heralded design characteristics that have made the brand so popular among critics.
Like the Kia EV6 and Hyundai Ioniq 5, the GV60 is built on Hyundai Motor Group's Electric-Global Modular Platform (E-GMP).
The SUV's exterior features smooth and sleek design. Its face is dominated by Two-Line Quad Lamps that flank the car's Crest Grille. A new wing emblem has been applied the grille that wears the same Guilloché pattern that can be found on many luxury watches. The clamshell hood is part of a single panel that combines the hood and fenders.
Chrome brightwork extends from the windshield to the rear. At the back, Two-Line combination lamps sit on the corners while a fixed rear wing spoiler accents the roof and big shoulders emphasize the car's proportions.
Electric door handles pop out when the driver approaches the vehicle.
Like the Hyundai Ioniq 5 before it, the Genesis GV60 is being labeled as an all-electric crossover. However, it stance and proportions and design hallmarks push it closer into hatchback territory.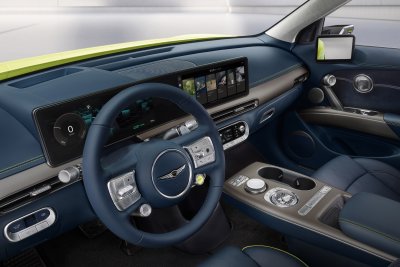 The car's interior design features many of the same characteristics as the GV70 but with modern touches including a dual-screen, single housing driver display and infotainment screen solution, and capacitive climate controls.
The car's shifter has been visualized as the Genesis Crystal Sphere, an orb-like piece that emits ambient light when not in use. It is housed within the wide but slim floating center console. Circular details like those in the Crystal Sphere around the horn cover, door handles, and side mirror controllers.
Additional details about the model, including its price, are expected to be made public in the coming months. Genesis aims to have GV60s at North American dealerships in 2022.