Nearly 100 Girls May Have Had Genitals Cut by Doctors in Michigan, Prosecutor Says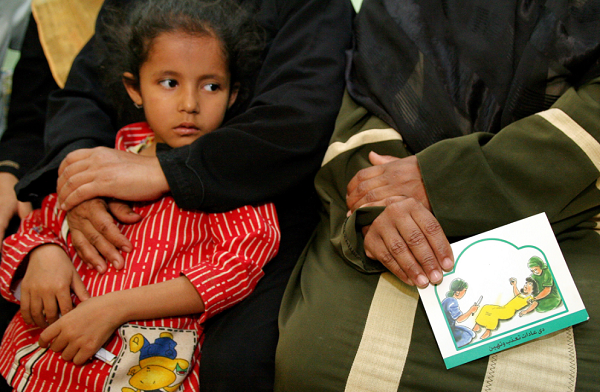 More than 200 million women and girls in over 30 countries have undergone female genital mutilation procedures, according to the World Health Organization, and some 3 million girls are estimated to be at risk of being subjected to the procedure, which can include partial or total removal of genitalia in an effort to suppress female sexuality.
While the procedure is more common in countries in Africa, the Middle East and Asia than in the U.S., a physician has recently been accused of cutting up to 100 girls in a doctor's office in Michigan.
Dr. Jumana Nagarwala, Dr. Fakhruddin Attar and his wife, Farida Attar, were arrested in April on three federal criminal counts, including aiding and abetting female genital mutilation, conspiracy and transportation of an individual with intent to engage in criminal sexual activity. It marks the first federal case regarding female genital mutilation in the U.S.
The trio was tied to a Muslim sect referred as Dawoodi Bohra that practices female genital mutilation, or FGM, for what it claims are religious and cultural reasons. They have been accused of allowing Nagarwala to use Attar's Livonia-based Burhani Medical Clinic to perform the procedure on two 7-year-old girls from Minnesota.
During a trial hearing Wednesday, Assistant U.S. Attorney Sara Woodward told a federal judge at least 100 girls may have been cut at the clinic over a 12-year period, the Detroit Free Press reported.
"Due to the secretive nature of this procedure, we are unlikely to ever know how many children were cut by Dr. Nagarwala," Woodward said. "The Minnesota victims were not the first victims."
Woodward said there could potentially be more girls who have undergone FGM at the medical center following Attar's admission that he allowed Nagarwala to use his office to perform surgeries on a number of girls at least six times a year. Attar has said he was unaware that Nagarwala was using the office to perform FGM.
Nagarwala, an emergency room physician who is primarily based in Detroit, and Attar are facing a possible life sentences. Attar's wife, who has been accused of holding the girls' hands and calming them during the painful procedure, is facing up to 20 years in prison.
Court documents said the Minnesota girls were told they were going to Michigan for a "special girls' trip," and their parents instructed them not to speak about the procedure. One of the girls told investigators that they were taken to the doctor's office because their "tummies hurt" and the doctor was going to "get the germs out," while the other told authorities following the procedure she could "barely walk, and that she felt pain all the way down to her ankles."
The Attars were released on bond following the hearing under the condition that they surrender their passports and remain on house arrest with GPS tethers. Meanwhile, Nagarwala is set to remain in lockup pending the outcome of her trial, which is scheduled in October.